'Every heart in India is crying today': India mourns the retirement of Sachin Tendulkar
The batsman will call time on his international career next month when he reaches 200 Tests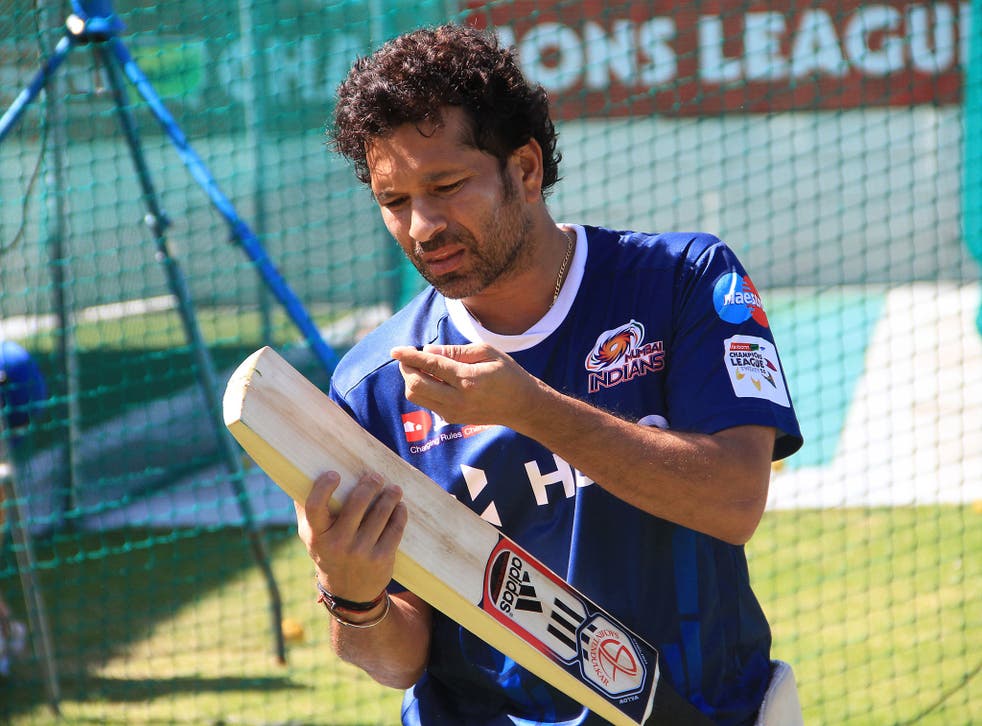 There were no black arm bands, no funereal music.
But when Sachin Tendulkar today announced his plan to finally retire from all forms of cricket, there wasn't a lot of other news on Indian television. For several hours there was no space, apparently, even for an update about a powerful cyclone that was threatening the south of the country
"He had all the shots in the book," reminisced former Indian captain Sourav Ganguly, speaking on the NDTV channel. He said he had always been struck by Tendulkar's commitment and temperament. He said he hoped Indian cricket would find a future role for him. "He is a great human being," he said.
On Headlines Today, anchors were taking calls from viewers who wanted to share their memories of the 40-year-old's remarkable career, which will come to an end next month after two final Test matches that will take him past 200 matches. What had been his greatest innings, what had been his greatest contribution to the sport, what was his greatest shot?
One man, Siddardh, from the city of Jaipur, sounded besides himself with misery. "There will never be another player like him," he declared. "Every heart in India is crying today. Cricket is over."
On social media, cricket fan and government minister Shashi Tharoor declared that Tendulkar had been the "greatest Indian to wield a bat". "He has given us all so much," he added of the man with a Test record of 51 centuries and nearly 16,000 runs.
On the CNN-IBN news channel an anchor who normally spends his time quizzing politicians such as Mr Tharoor was instead talking to cricket commentator Harsha Bhogle. A moment earlier he had spoken to retired umpire Dickie Bird, who had claimed Tendulkar was the closest thing there had been to a second Donald Bradman.
Mr Bhogle, who comes from the Indian city of Hyderabad, was gleefully recalling the number of matches in which he'd seen Tendulkar play, the different pitches, the different types of surface. He'd seen him across India and around the world.
Mr Bhogle was reluctant to name a "greatest" Tendulkar innings. There had been so many. The anchor kept pressing him. Perhaps it was Sydney, said Mr Bhogle. Or Sharjah. Or Edgbaston, in 1996.
While Indian television news channels do have separate, specific slots for sports news, stories about cricket invariably make it into the general news programme. Very often it is the main story. When Tendulkar bought a new apartment in Mumbai, the cameras were outside the house for days.
"We should try not to call him Saint Sachin," declared Mr Bhogle. "He bleeds like everyone else. But he plays cricket like nobody else."
Join our new commenting forum
Join thought-provoking conversations, follow other Independent readers and see their replies