India and England give ICC a plan to save Test cricket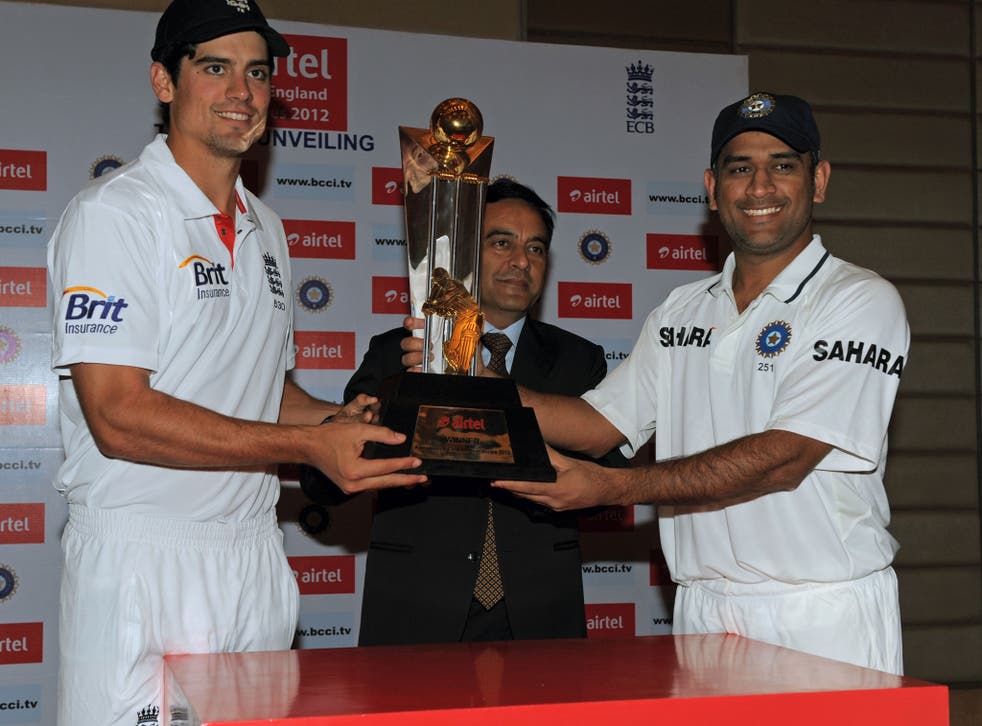 England are brokering a desperate deal with India to try to ensure the survival of world cricket. If it contains elements of naked greed and self-interest there is a growing fear that without it the whole structure of the international game could collapse.
Both countries have been in talks for months, which have also involved Australia, to try to formulate a way forward which will mean a revolutionary change in the way the game is run.
At its root is the next TV rights deal which the International Cricket Council is taking to market in the next few months and may be worth $2bn. The final document after several drafts will be presented to the ICC's board meeting in Dubai next weekend.
If it is not approved, or if it is delayed for long, the feeling is that India will simply play who, where and when they want. They have frequently indicated that the Future Tours Programme of international cricket is a hindrance and that playing in ICC events such as the World Cup are inconveniences.
While it is a form of appeasement, if not quite a pact with the devil, it will have ample compensation for the three leading nations. Under the proposed new arrangements, all three will take more money from ICC central funds than they have before. Countries will actually be paid for taking part in ICC tournaments. There will also be a four-man executive body of the ICC, which will effectively take all decisions, and will have three permanent members, India, England and Australia.
The more money the next batch of rights brings in the greater proportionate increase to which India will be entitled starting at 4.2 per cent and rising to 21.9 per cent. The lesser cricketing nations should also receive more but their proportion of any increase will be much lower.
If it seems to ensure that the strong will only become stronger, the ICC's Financial and Commercial Affairs Committee, on which India and England are the most influential voices, is insisting that there is no other way. India generate 80 per cent of cricket's finances. The only way that many if not most of the countries make any real money is by selling the rights of bilateral series at home against India to Asian broadcasters.
The present Future Tour Programme, which has created a proper rankings system, will be heavily diluted at best and the proposed World Test Championship in 2017 which was formally agreed only last year will be scrapped. The paper insists that the continuation of Test cricket is still the chief concern of all member nations.
Unfortunately, it also recognises that too much Test cricket is little watched and not commercially viable. In future, countries will be allowed to play who they wish, though England, where Test cricket remains vibrant, and Australia have undertaken to play all seven of the other top eight nations in at least three Tests in a four-year cycle.
Sixteen countries will be split into two groups of eight, the top tier playing Test matches and the bottom in the so-called Inter-Continental Cup. The winner of the bottom group in an eight-year cycle could be promoted to the top group, which would be less rather than more structured, but India, Australia and England could never be relegated.
The impression among England's administrators is that there was no other option. One might have been to tell India to that the other nine nations would cast India adrift but it was a financial risk. That would have left England as the richest nation but the truth is that without India the international game is virtually worthless.
The few powerbrokers there are at the ICC appear certain that the market must dictate at all. While anxious not to empty the pockets of the lesser nations entirely there is also a warning in their position paper's summary.
"For cricket to survive and thrive into the 21st century and beyond ICC members have to become self sufficient with sustainable investment and growth in their domestic markets," it says. "In that context, however, the ICC has lost touch with the issues members face in sustaining the growth of cricket in the markets. It has tried to be all things to all members resulting in a situation where most members look to the ICC to be told what type of cricket to play and expect the ICC to resolve any financial problems they may encounter."
This may work and it probably has to if Test cricket has any chance of prospering beyond Ashes series. Only England and to a lesser extent Australia are truly committed to it, though everyone seems to recognise that it is still the only form of the game that persuades people to talk about it round the water coolers, whatever country they are drinking in.
"A key objective of this review and position paper is to provide for changes so that members accept that they are responsible for cricket in their countries and are responsible for running the game in a sustainable way to ensure that cricket thrives in their region." In other words, they may be on their own. It also ends any idea that the ICC is a proper governing body. Cricket is being played at India's beck and call.
Join our new commenting forum
Join thought-provoking conversations, follow other Independent readers and see their replies