Kevin Pietersen: England batsman dumped by IPL side Delhi Daredevils throwing his future even further into doubt
Daredevils have announced that they will not be retaining any of their players from last season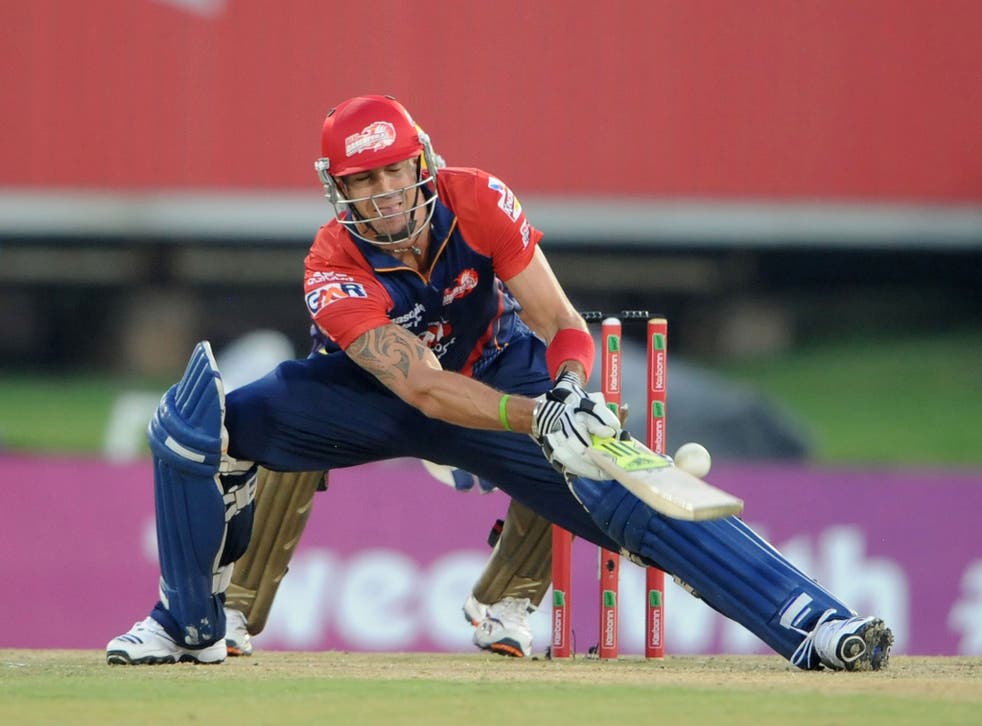 Kevin Pietersen's future was thrust even further into the spotlight on Friday as the Delhi Daredevils took the surprising move to not retain any of their players.
The England batsman had widely been expected to be retained by the Indian Premier League franchise on Friday, with some reports suggesting it was a done deal.
But a tweet from Delhi turned that on its head, with the club saying: "DD will not be retaining any player from the previous squad for IPL-7.
"It was a unanimous decision by the management in order to build a fresh team that our fans will be proud of #DD."
Delhi's decision not to retain any of their players - Pietersen is a team-mate of the likes of Virender Sehwag and David Warner - means the England batsman now has a choice to make.
The 33-year-old can opt to enter into the auction for the tournament which starts on April 3, or stay and play county cricket with Surrey.
The latter, however unlikely, would at least endear him to those who have questioned his commitment to the England team in the wake of the Ashes whitewash at the hands of Australia.
Reports this week suggested that England team director Andy Flower wanted to call time on Pietersen's international days, with the suggestion in some quarters that the Zimbabwean had delivered a 'him or me' ultimatum.
Flower responded quickly to dismiss those claims as "totally inaccurate" and called for a "calm and logical" assessment in the wake of the Ashes whitewash before verdicts were reached on any player.
Conspicuous by its absence in the carefully-worded statement was any kind of public support - or even mention - of Pietersen.
If Pietersen is still a part of Flower's plan then a decision to skip at least part of the IPL, and its riches, would be an obvious way for him to prove his England commitment and prepare for the domestic summer.
Now, with his IPL future up in the air, Pietersen has an open goal with regards to his stance and this week said on Twitter that he had a "strong desire" to remain an England player.
At present the agreed cut-off date for players to return is May 13, which would give them seven days to prepare in home conditions for the one-day international series against Sri Lanka.
But after the fall-out of the Ashes - and Flower's desire to begin a "new era" - there is reason to suggest those England players who do go to the IPL might benefit from returning earlier to play in the LV= County Championship - which begins on April 6.
It is a notion Eoin Morgan has indicated he could consider as he looks to revive his own Test ambitions.
Morgan has previously opted to play in the IPL, instead of remaining in England for the start of the summer, and has seen himself fall down the Test pecking order.
With places now seemingly up for grabs again in the five-day arena, Morgan - speaking ahead of the first ODI against Australia in Melbourne on Sunday - admitted forcing his way back into the longer format after two years away was a driving motivation.
"Yeah, absolutely. I always have and I always will do (strive to play Test cricket)," he said.
Asked if he would be willing to forgo the IPL to strengthen his claim, he added: "It's always been that the national selection have come before domestic and that is still the case."
James Anderson, Stuart Broad and rising star Ben Stokes are thought to be receptive to the idea of returning early to county cricket, while Jos Buttler is another with Test ambitions who could be snapped up in next month's IPL auction.
Pietersen is, however, both a bigger draw and a bigger advocate of the IPL than his colleagues.
He has spoken passionately about the sporting benefits and is immensely popular in India, making it highly unlikely he would miss it in favour of some early-season four-day outings with Surrey.
PA
Join our new commenting forum
Join thought-provoking conversations, follow other Independent readers and see their replies