Nick Compton and Alastair Cook show the folly of reinvention for England
But for Hales a new attitude and technique pays off nicely, writes Derek Pringle at Chester-le-Street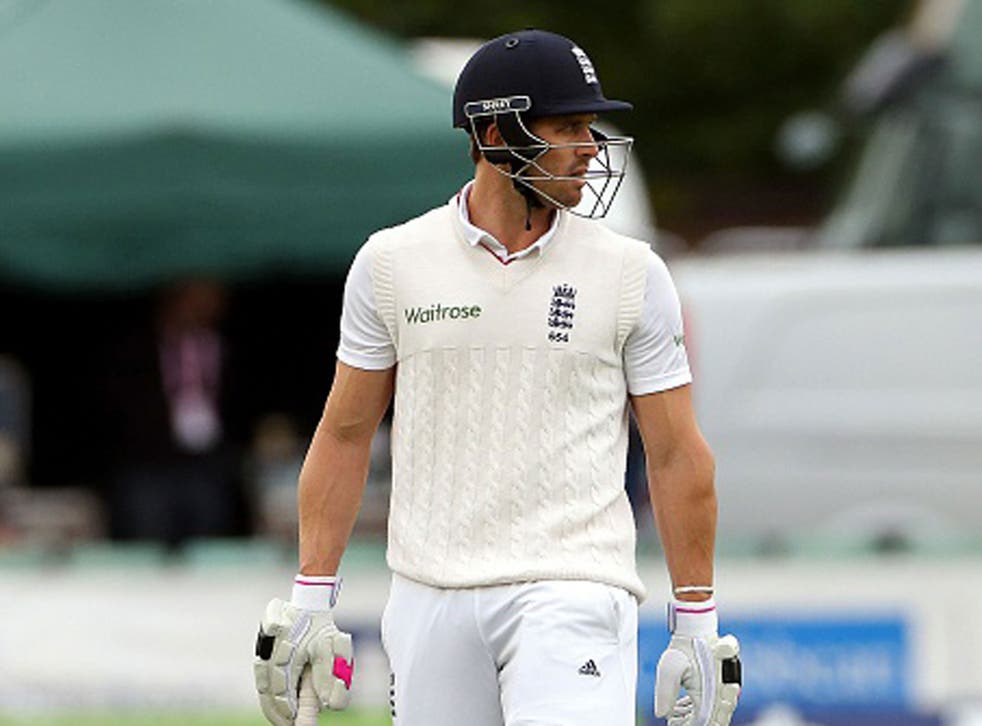 "To thine own self be true," said Polonius to his son Laertes in Hamlet. But on the 400th anniversary of William Shakespeare's death, why are so many of England's batsmen defying the bard's words of wisdom?
Let's take Alastair Cook, England's captain. Normally, a calm, collected soul at the crease, impervious to impatience, Cook began the series needing 36 to become the first Englishman to reach 10,000 Test runs.
After two innings against one of the gentler attacks he would have faced during his career, he remains five runs short, milestone jitters forcing him to move away from his modus operandi of playing the ball not the situation with the utmost patience.
ALEX STOCKS AND DEREK PRINGLE - ENGLAND VS SRI LANKA DAY 1 DURHAM
Instead, here at Durham, and in the previous Test at Headingley, he has been drawn into nibbling at balls he would normally have left well alone. Indeed, the edged catch he gave here was off the back foot and batsmen of his quality rarely if ever get out to medium-pacers off the back foot. Had he listened to Will, and ignored the urgent, siren call to put this impending landmark to bed, he'd have be well on his way to the next 10,000 runs by now.
The folly of reinvention, while temporary in Cook's case, looks terminal in Nick Compton's. Admitting that he needed to score runs before this Test, but that he was wedded to his method of grit and grind to do so, why did he play a shot as dashing and risky as a hook?
The answer to this, and to why Compton talks the talk, possibly to convince himself, is that he is sensitive to criticism and his critics say he is too plodding to be a modern Test player. I would add that he is probably too overwrought too, a bit like Mark Ramprakash, England's batting coach, used to be when he played for England.
Durham should have been a comforting place for Compton to play a Test innings of note, as he attended university here. But despite passing his first year exams he did not complete his degree. Instead, anxious that he might miss out on a cricket career, he left to join Middlesex sans qualifications.
His hook, while not a reckless swipe, was none the less ill-judged. Once a ball gets above the batsman's eyeline it is difficult to control its flight and direction. The bouncer from Nuwan Pradeep climbed enough for Compton to top-edge it to fine-leg where Suranga Lakmal took a superb catch, back-pedalling furiously then toppling to within inches of the boundary's edge as he secured it.
Recalibrating one's methods can work. Graham Gooch changed from being a fine batsmen keen on dominating bowlers to an even better one, when he decided to take emotion out of the equation and just bat.
Alex Hales, not yet in Gooch's class, appears to have done something similar. Aware of criticism that he is just a white ball dasher with a flawed technique to match, he has knuckled down to play each ball on its merit in Test matches, tethering his instincts to launch one into the next county.
There is still the odd big shot from him, but they are generally controlled rather than speculative, like his two lofted drives for six and four off Sri Lanka's left-arm spinners. This new, controlled Hales, almost paid dividends too with a first Test hundred, but a reversion to old habits, with an unnecessary slash at a ball that was neither short or wide enough for the shot, cost him his wicket against spinner, Milinda Siriwardana.
One man who does not change, nor looks tempted to do so, is Joe Root, England's best all-round batsman now that Kevin Pietersen no longer treads the baize. Through being busy at both crease and running hard, Root likes to pressure the bowlers into changing their plans. That is how bad balls come his way and while Durham's large, slow outfield kept them to just five fours, the many threes he scored here would have hit pay dirt on quicker grounds.
So two failures and one success from England's batsmen departing their normal script. As Will once observed: "Rough winds do shake the darling buds of May."
Join our new commenting forum
Join thought-provoking conversations, follow other Independent readers and see their replies