Peter Moores falls to ECB's culture of fear, farce and factionalism - Michael Calvin column
THE LAST WORD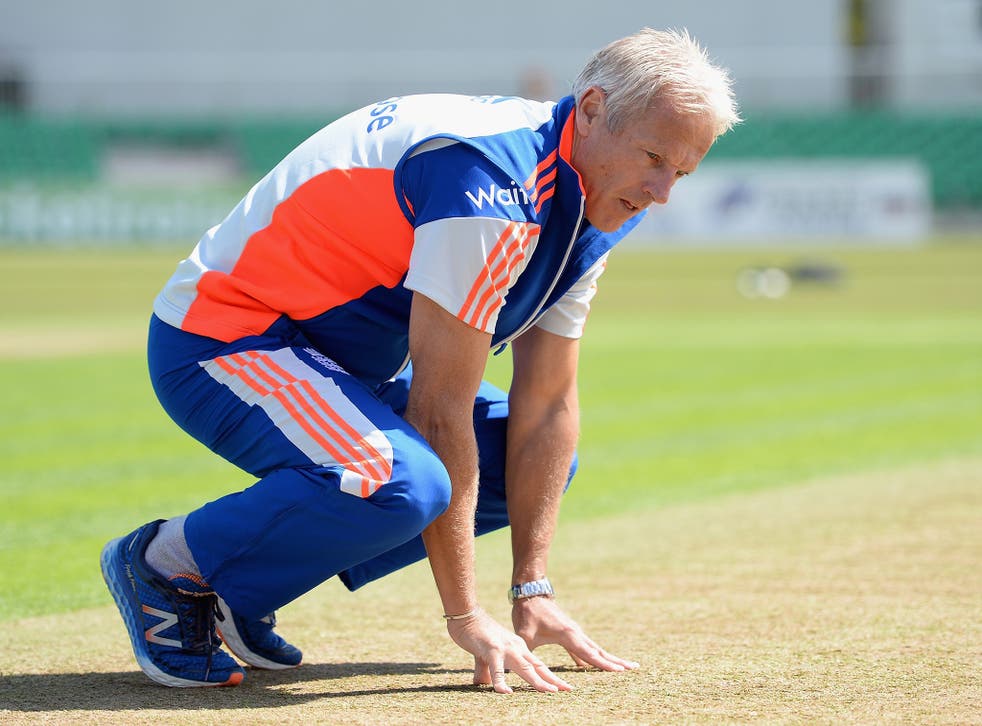 If British politics is a rough trade, English cricket stands comparison. There never seems to be a shortage of assailants in the shadows willing to apply an unsheathed stiletto to a victim's liver before everyone sheds crocodile tears at the Chapel of Rest.
While Westminster was indulging in ritual bloodletting on Friday lunchtime, the mood at Lord's, less than four miles away, was no less tranquil. Suspiciously synchronised reports, authoritative without being attributed, read the last rites on the international coaching career of Peter Moores.
The disrespect shown to a decent man was small-minded without being remotely surprising. His plight, in being informed of his sacking through a leaked statement of intent was poignant to the point of being faintly pathetic.
Regime change is rarely straight-forward, but cricket's vested interests and narrow agendas conspicuously lack subtlety. Maximum embarrassment was inflicted on the ECB, the domestic game's dysfunctional governing body, and a culture of fear, farce and factionalism was reinforced.
The ECB have a new chief executive, a new chairman and a new director of cricket, Andrew Strauss. Conventional wisdom suggests England's one-day team will soon have a new captain, Joe Root. It does not require the predictive powers of a promenade clairvoyant to recognise the threat to Alastair Cook.
England's Test captain is not as convenient a scapegoat as Moores, since he has shown admirable resolve in coming through a crisis of confidence as an opening batsman. His leadership qualities under duress, a reflection of his character, are not matched by his employers.
Cook validated Moores' position after the drawn series in the West Indies was complicated by the elephantine antics of Colin Graves, who takes over as ECB chairman on Friday. He is supposedly secure, but an obvious fallguy in the all-too likely event of collective failure in this summer's Ashes series.
The ECB are self-parodic, since last summer they made great play of recruiting a so-called "People and culture director". This case study in institutionalised pomposity involved the implementation of "a people agenda" and "a talent acquisition strategy". Moores' predecessor, Andy Flower, distances himself from political machinations despite remaining an influential figure through his nebulous role as technical director of elite coaching. Pertinently, he spoke at a recent leadership forum about failing to appreciate the holistic nature of modern team development.
"If I had my chance again I would look closer at the culture, at how we were developing people as well as the athlete," he said. "You have to have a healthier common purpose than winning. Winning should not be the ultimate. There is more to life than that." Try telling that to Moores. He was compromised by the contradiction between cricket's complacency and conservatism, expressed most ruinously by its money-driven absence from free-to-air television and its adaptation of corporate ruthlessness.
Coaching is essentially a pursuit of long-term goals in a short-term industry. Nothing will change if Jason Gillespie succeeds Moores as England's first Australian coach without receiving categorical public assurances he will be given the time to do the job professionally and effectively.
The appointment of Strauss is further evidence of the influence of a government in exile situated in the commentary box. Sky signalled his departure, and Moores' fate was all-but confirmed by Nick Knight, a relatively minor TV pundit thought to be being lined up for a role with the one-day squad. Cook even felt the need to clear the air with Geoffrey Boycott, whose alignment to Graves added weight to his criticisms of the captain for being supposedly "untouchable". He does not need such distractions, but they come with the territory.
The House of Cards has nothing on the House of Scorecards for being riven with intrigue and infected by the unfeasible ambition of mediocrities.
Move over Maradona
The skin prickles in shimmering heat. The throat is scoured by a hacking cough caused by perpetual air pollution. The eyes cannot be trusted, since what unfolds on a football pitch with the consistency of sun-baked cow dung defies rational explanation.
Even now, nearly 29 years later, the privilege of being among 115,000 witnesses in Mexico City's Azteca Stadium promotes ethereal memories of England, cuffed by the Hand of God, being throttled by the Devil's apprentice. Diego Armando Maradona made his play to be recognised as the greatest footballer when he won the 1986 World Cup for Argentina. It took him 11 touches and 10.6 seconds to beat five England defenders and score the most extraordinary goal of my lifetime.
I've carried his standard, through steroidal rage and episodic anarchy, ever since. Though visions are distorted through the prism of history, I've championed his cause, above that of Pele, Johan Cruyff and their modern equivalents, Cristiano Ronaldo and Lionel Messi.
That is no longer sustainable. One of the joys of sport is the coronation of a new king. This one had a fitting setting, the Camp Nou, and an appropriate exclamation mark, Messi's second goal in Barcelona's 3-0 win over Bayern Munich. It combined the spatial awareness of a test pilot with the litheness of an acrobat, and contained an unanswerable truth, best expressed by Jose Mourinho: Messi is without equal, because he can neutralise the weaknesses of any team through his genius, implacable will and impeccable sense of occasion.
England must pick expats
Stuart Lancaster, head coach of England's rugby union team, has the freedom to act as he wishes, should "exceptional circumstances" arise. Since winning the World Cup fits safely into that category, he must abandon an isolationist strategy and signal his intention to select Nick Abendanon and Steffon Armitage.
They are, respectively, England's best full-back and back-row forward, shunned because they play club rugby in France for Clermont Auvergne and Toulon. To continue to ignore them on a narrow point of principle feels like an unforgiveable dereliction of duty.
Join our new commenting forum
Join thought-provoking conversations, follow other Independent readers and see their replies