Peter Moores sacked: Moores hits out at sacking as Andrew Strauss takes hot seat
Moores says 'it's difficult to put into words how I feel except to say how disappointed I am' after getting the axe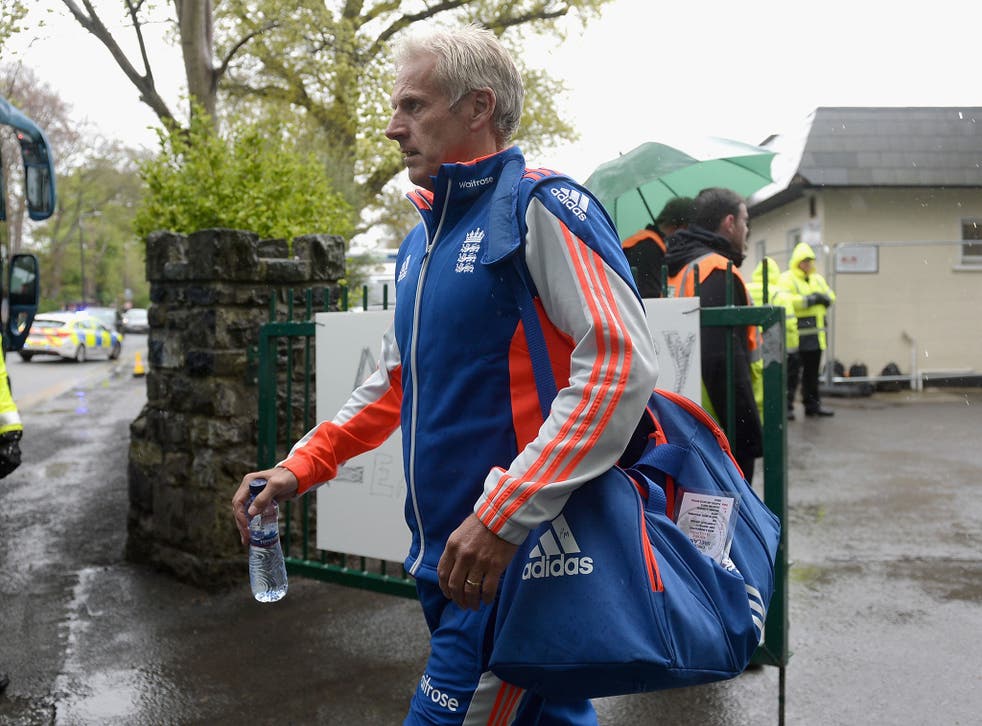 Peter Moores, the sacked coach of the England cricket team, could hardly conceal his outrage last night. His removal after barely a year in the role, his second stint in charge, was confirmed more than a day after it was widely touted in the media.
In a parting shot at his employees, the England and Wales Cricket Board, Moores said: "At the moment it's difficult to put into words how I feel except to say how disappointed I am in the way my term as England coach has ended.
"I will walk away knowing I've given my all to the role and always put the team at the front of any decision-making.
"I believe time will show that I have been instrumental in the identification and development of a new group of England players who will go on and bring honour and success to the England badge.
"I am a passionate Englishman who believes in hard work and an investment in the right people will bring its rewards."
Since Moore's words appeared in the official statement announcing his departure, the ECB at least recognised they had treated shabbily a man who has invariably conducted himself with dignity and friendliness.
While the board hardly meant it to happen and the news appears to have leaked out inadvertently, it is also clear that Moores' removal was one of the prices of Andrew Strauss's agreement to take the role as their director of cricket.
That appointment was also formally notified yesterday, several days after it had become an open secret. Strauss will start his search for a new coach immediately.
Jason Gillespie, coach of the champions Yorkshire, has been installed as favourite, though the former Australia bowler has not been approached.
Moores might have been given more time to hone an England team who are still vastly inexperienced in both Test and one-day cricket. But it ran out when they were held to a 1-1 draw in their Test series in the Caribbean last Sunday. Had they managed to beat West Indies in the final Test to secure the series, it would have been much more difficult for England to sack him.
As it was, Moores and his deputy, Paul Farbrace, flew from Barbados to Dublin in midweek after spending just one night at home to take charge of England for a solitary one-day match against Ireland on Friday that was rained off. It was there that rumours circulated about Moores' impending dismissal.
Farbrace will take temporary charge of the side for the Test series against New Zealand which begins next week.
Moores said: "My record in developing players stands for itself and though we have had some frustrations along the way I am confident this team will go on and bring the success the supporters desperately want to see.
"I knew when I took on the role that this was going to be a tough period for English cricket and I would need time and support to get new players through. My frustration is not being given that time."
Join our new commenting forum
Join thought-provoking conversations, follow other Independent readers and see their replies