Steven Finn ruled out of England's second Test against India
Finn may have to return home due to thigh injury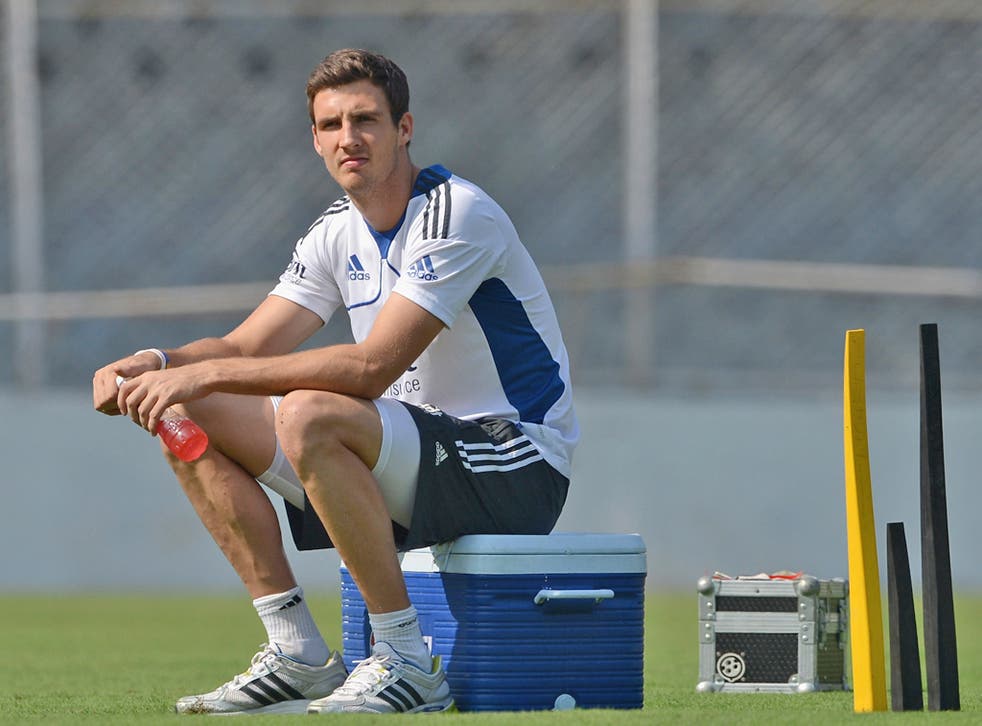 Steve Finn, the fast bowler whose raw pace may make a significant difference on England's tour of India, will miss the Second Test. There is now a danger that the thigh injury which kept him out of the first match will mean he has to leave for home in the next day or two.
The coach, Andy Flower, said: "Unfortunately, he hurt that same area of his thigh yesterday and he's having a scan. We don't think there's any structural damage, we need to check that."
If the results are favourable, Finn will join the England Performance Programme squad which arrived in Mumbai shortly before the Test squad. He will then play in their three-day game which starts early next week, presumably with a view to playing in the third Test, whatever happens in the second. Finn's speed, even on sluggish subcontinental pitches, would be an undoubted asset to a seam bowling department which looks down on pace in recent months.
"It would have been nice having that extra bit of pace," said Flower, indicating that Finn would have played in the opening Test. "If there is structural damage he might go home and sort it out because we thought it would have improved by now."
The continued absence of Finn means that the debate over Stuart Broad's place in the side has been rendered redundant for the moment.
Broad is the leading Test wicket-taker in the world this year among fast bowlers but his speed has declined markedly recently. As for Finn, he is regularly above 90mph.
Ian Bell's wife, Chantalle, has given birth to a son. Bell left for home just before the end of the first Test but failed to make it it in time for the birth.
Join our new commenting forum
Join thought-provoking conversations, follow other Independent readers and see their replies