Test victory was just deserts for people of Pakistan, says Mohsin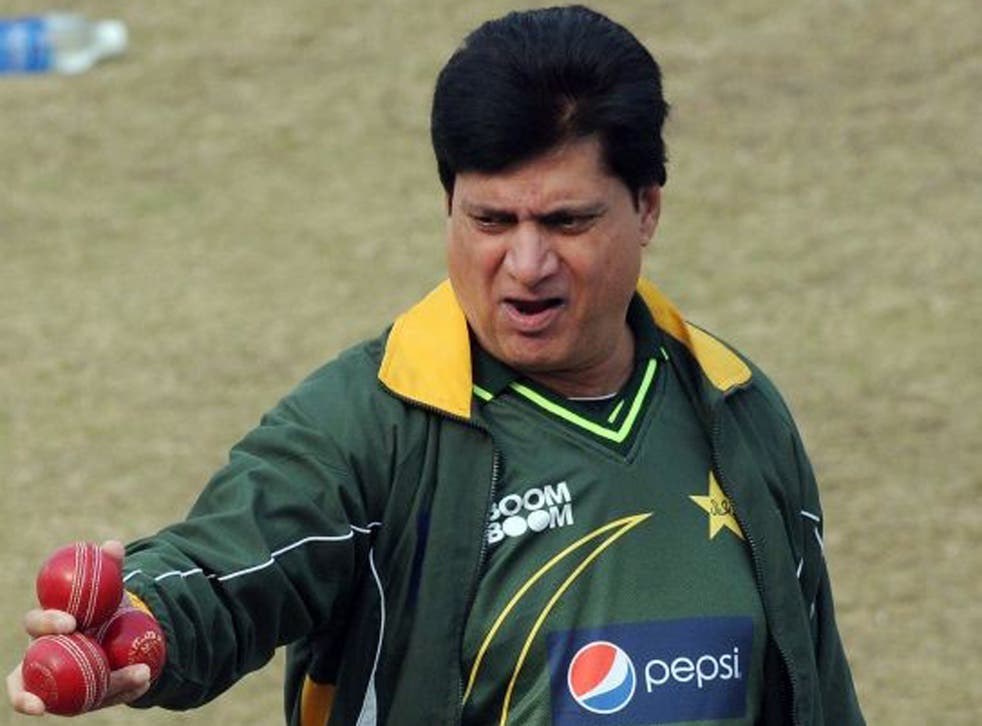 For Pakistan, the significance of their thumping victory in the first Test can hardly be overstated. Their coach, Mohsin Khan, was merely telling it like it is when he said: "It's great to be part of this wonderful unit and the win against England is dedicated to all Pakistanis around the world. Wherever you are, this win was for you, and my team and I are very grateful for their continued well wishes and support."
The victory by 10 wickets was one thing but that it came against England in the first Test between the countries since the match-rigging events of 2010 is quite another. Rightly or wrongly, Pakistan view this series as one of rehabilitation in which a grim chapter can be closed and the image of the team as pariahs of the sport laid to rest.
Mohsin has stewarded them with passion and care since he was appointed as interim coach last year. With the Pakistan Cricket Board apparently pursuing Dav Whatmore as the permanent successor to Waqar Younis, some of Mohsin's comments might have been taken as a job application. "There have been well documented and unwanted activities involving former Pakistani cricketers a couple of years ago, which spoilt the name of Pakistan cricket and gave the nation of Pakistan a bad name," Mohsin said. "Our aim was to turn that around and to provide a boost to the nation and fans and to show the world that there is more to Pakistan cricket than just negatives.
"Cricket is not just a game in Pakistan, it's a way of life, it's a passion. So I feel the win was a gift for the people of Pakistan. The Pakistan Cricket Board is working tirelessly to improve the image of Pakistan cricket and to bring normality back."
There is some way to go and Pakistan's form can never be taken for granted. A fitful past is not easily overcome, though six successive unbeaten Test series and now this victory have clearly changed their opinion of themselves.
Whatmore, a former coach of Sri Lanka and Bangladesh, has been to Pakistan for talks with the board and is favourite to be appointed after this series. But Mohsin would be a viable alternative.
The artificial fuss over the action of match-winner Saeed Ajmal might have perplexed some previous Pakistan coaches. Mohsin took it in his stride.
"I'm not worried about the comments regarding Ajmal's action and neither is Saeed," he said. "You do find some people in the media who try to create a few unwanted things which should be kept away from cricket, but there again when we came to the UAE there were questions directed to [captain] Misbah-ul-Haq and myself about the issues in 2010 in England. Our response was simple and was that we are just here to play good positive cricket and nothing more than that."
Long may that continue.
Join our new commenting forum
Join thought-provoking conversations, follow other Independent readers and see their replies