Uncertain corridors: Writings on modern cricket by Gideon Haigh, book review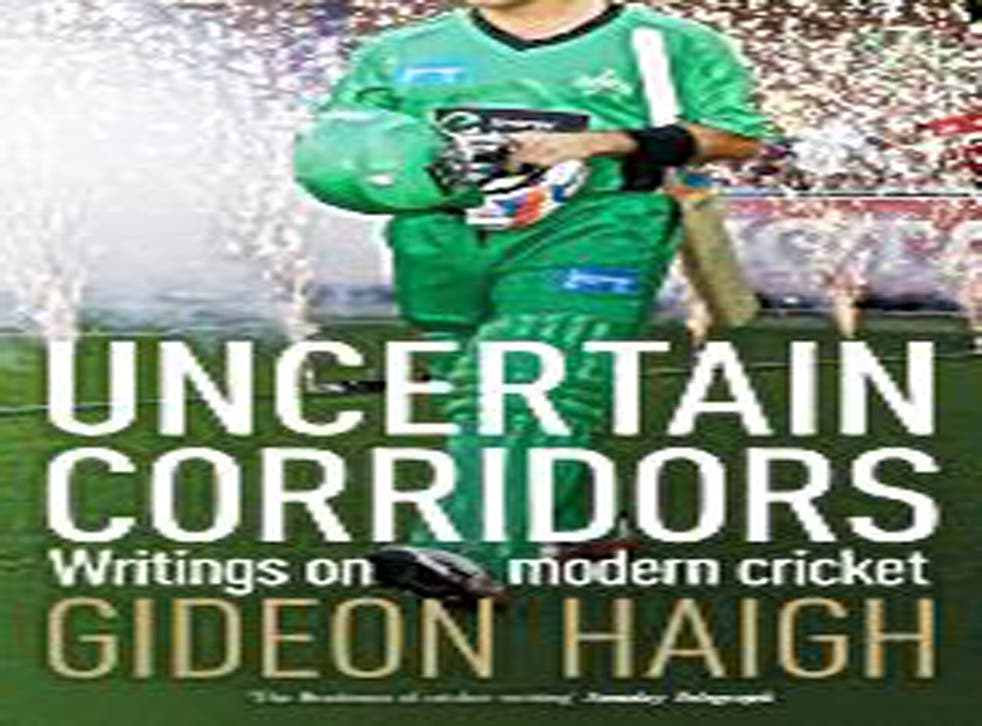 During the recent Ashes series I changed my newspaper habits specifically to read Gideon Haigh's dispatches from the front. As Haigh is Australian, those unfamiliar with his work might have expected at least a hint of crowing to creep into his copy as England imploded, but he was as impartial as ever, while also being characteristically knowledgeable, perceptive and witty. (If you can bear to relive the horror, Ashes to Ashes, his chronicle of the series, will be published on 27 February).
This collection of what he modestly calls his journalistic "stuff" of the past couple of years ranges far more widely. Certainly there is plenty about Australian cricket, including acute appraisals of retired Test titans such as Ricky Ponting, Shane Warne and Michael Hussey, but Haigh always manages to rise above the parochial. The opening piece, a reappraisal of World Series Cricket entitled "1977 and all that", questions much of the received wisdom about Kerry Packer's "circus". Far from the television mogul reviving a moribund game, cricket had never been more popular in Australia, Haigh says, and while he is firmly of the opinion that Packer's intervention ultimately benefited cricket, he writes: "In the rush to agree that cricket did well from Packer, we're at risk of overlooking how well Packer did from cricket."
Further afield, an extended essay about the unlikely prospering of the game in Papua New Guinea, a country which still has a law criminalising sorcery, and well-informed analyses – Haigh has a background in business journalism - of the arcane dealings of the International Cricket Council and the Board of Control for Cricket in India show a true internationalist at work. If you haven't read Haigh before, this is as good a place as any to start; if you have, you'll know you have a treat in store.
Published in paperback by Simon & Schuster, £9.99/ebook £4.99
Join our new commenting forum
Join thought-provoking conversations, follow other Independent readers and see their replies