Yorkshire 407 & 12-0 Nottinghamshire 150 & 266 (Yorkshire win by 10 wickets): Sidebottom bowls side to brink of regaining the title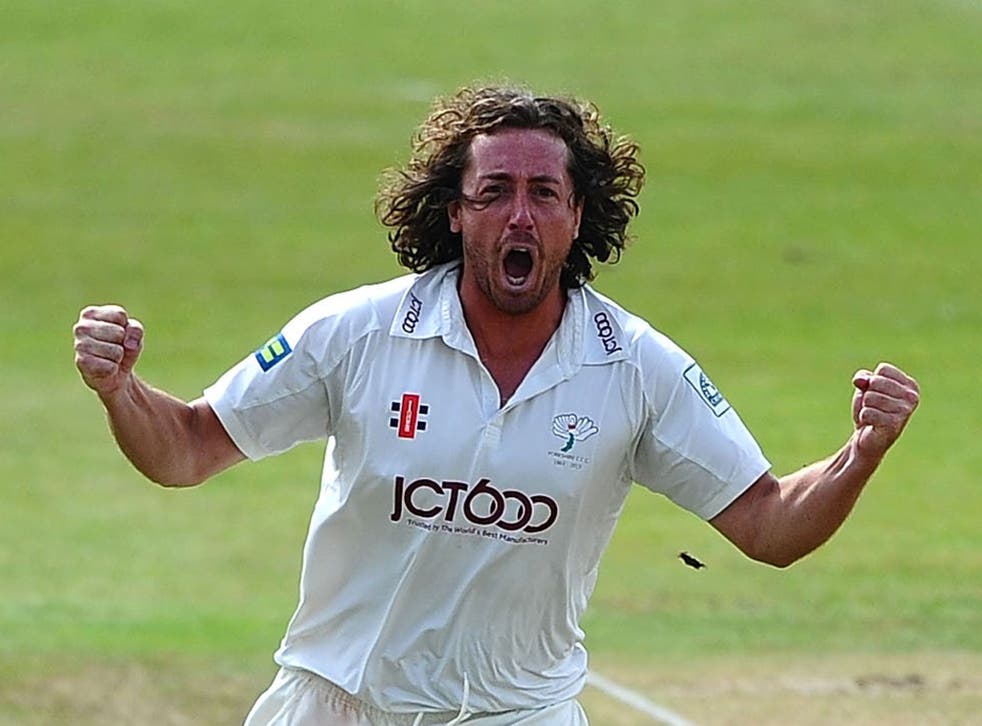 An emphatic 10-wicket victory completed with more than a day and a half to spare has stretched Yorkshire's lead at the head of the First Division to such a margin that with four matches remaining the title looks theirs to lose.
Defeat at Derby leaves Middlesex level with Sussex at 33 points behind Yorkshire. Durham, with a game in hand, may close the gap over the weekend if they can see off Surrey at Chester-le-Street. They then travel to Scarborough next week to take on the leaders. The outcome there will not decide the title but clearly could have a significant influence.
"We are not going to get complacent," Yorkshire's director of cricket, Martyn Moxon, said as his players celebrated a sixth win of the campaign. "We're enjoying the wins as everyone does but the first words the captain [Andrew Gale] said in the dressing room were 'Let's just keep doing what we're doing and not get carried away.' I think we've shown we're capable of winning [the title] but we have to close it out."
Runs from Adam Lyth, Adil Rashid and England discard Jonny Bairstow provided the principal fabric in Yorkshire's first-innings total of 407, and when Nottinghamshire slumped to 65 for 8 in reply on day two defeat was almost inevitable.
Their follow-on was marginally more impressive, bolstered by captain Chris Read's first half-century of the season, yet when they were bowled out for 266 soon after lunch yesterday, Yorkshire needed only 10 to win. Lyth accomplished it with three boundaries from the first five balls.
Ryan Sidebottom, 35, finished with seven wickets in the match, passing his father Arnie's career-tally of 596 wickets in the process, and from 43 fewer games.
"My dad had a fantastic career himself and I might buy him a bottle of whisky to say I've gone past him," Sidebottom said. "But I've still got a few years left in me yet and I'd like to go way past him if I can."
Join our new commenting forum
Join thought-provoking conversations, follow other Independent readers and see their replies