AC Milan manager Massimiliano Allegri confirms he will leave the club at the end of the season
Milan are already 27 points behind Serie A leaders Juventus in 13th position and Allegri admits he will not be in charge of the club beyond the summer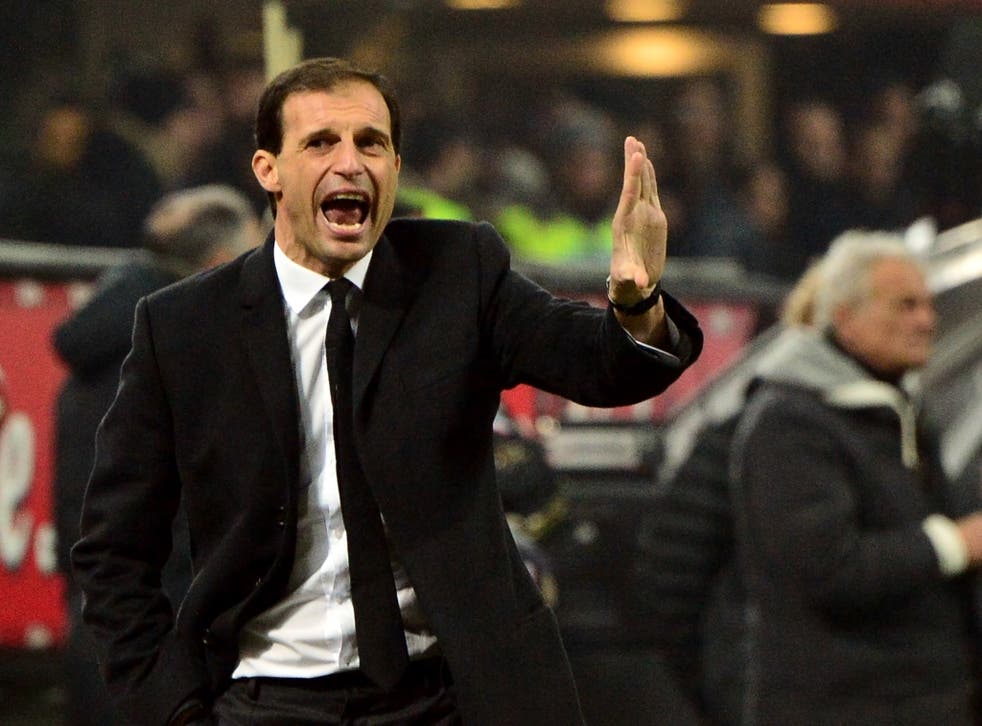 Massimiliano Allegri has confirmed he will leave AC Milan in the summer after a troubled season at the San Siro.
The Rossoneri currently sit 13th in the Serie A table, 17 points outside the Champions League places and 27 behind league leaders Juventus.
The pressure has been building on the former Cagliari boss, who guided Milan to the Serie A title in 2011, and he now admits his time at the helm is coming to an end.
"Of course this is my last Christmas at AC Milan," he told Gazzetta dello Sport.
"I do not know who will be the new coach, that is a problem that does not concern me."
Dutchman Clarence Seedorf, a former Milan midfielder, has been heavily tipped to take the reins in the Italian media but Allegri is not looking that far ahead and is hoping to win the Coppa Italia to secure European football in his final season at the San Siro.
Allegri's men face Spezia in the last 16 on January 15 and that looks to be their best chance to make the Europa League as they currently sit 12 points behind fifth-placed Inter Milan.
"We did what we needed, in three seasons, the team and I, we got the results we were asked to," he added.
"Unfortunately now the third place is far away, but there is the Coppa Italia, which becomes a good option to leave AC Milan to remain in Europe."
Milan are still in this season's Champions League and will take on Atletico Madrid in the last 16.
While the club have yet to confirm Allegri's impending departure, they announced on Tuesday that long-serving general manager Ariedo Braida was leaving his post.
Braida took up his role in 1986 and during his tenure the cub won eight Scudettos and five European Cups.
"AC Milan thanks Ariedo Braida, who now leaves the company," read a statement on http://www.acmilan.com.
"He has been an invaluable collaborator for a long time, characterised by prestigious results thanks to his important work.
"After 28 years at Milan, he has the colours in his soul.
"The streets of Ariedo Braida and Milan are separated today, after so many triumphs and many players acquired in recent years thanks to his insights and observations.
"He was the first to see Marco van Basten and Andriy Shevchenko live, who shortly afterwards, thanks to his advice, joined the Rossoneri.
"Braida was also important in other delicate negotiations such as those relating to the acquisition of Kaka and Thiago Silva, with an increasingly prominent position.
"Much more than a general manager, but a strong and safe man for the team.
"Thanks again Ariedo, for these 28 years of success."
Join our new commenting forum
Join thought-provoking conversations, follow other Independent readers and see their replies