Thomas Tuchel's availability should have the likes of Arsenal on alert, but this summer looks set to be quiet on the managerial front
One of Europe's brightest young coaches looks set to become available as Arsene Wenger makes a powerplay over his future in north London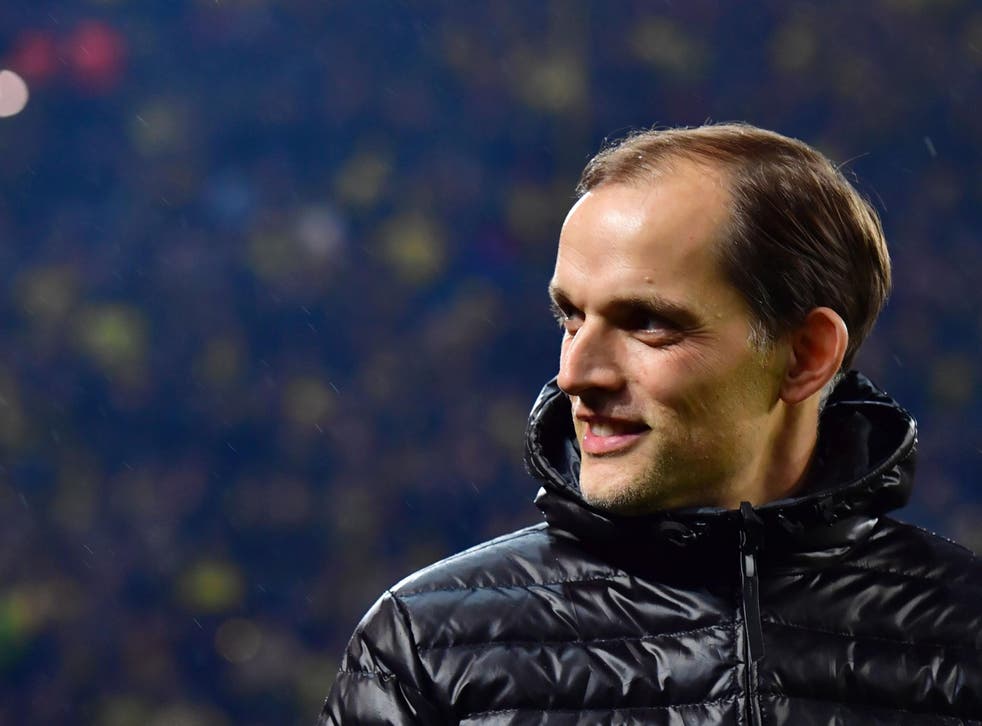 One of Europe's most intriguing young coaches might just have become available.
And yet the Premier League has not flinched. Not even an itch on the trigger finger.
The unfolding of Thomas Tuchel's fall-out with Borussia Dortmund has been, in truth, rather extraordinary. There were whispers doing the rounds at the start of the season that he felt he didn't have the squad to achieve what he was being asked to, and it would appear that those concerns have been borne out.
With Bayern Munich sleepwalking towards the Bundesliga title as they do seemingly every year around this time, it has been a period for those in Dortmund to reflect on what they can change to try and catch the Bavarian giants next season. And those discussions have proven to be fairly explosive, blowing open the pre-existing cracks between Tuchel, sporting director Michael Zorc and chief executive Hans-Joachim Watzke.
Tuchel's biggest problem is that the players, so often on the coach's side in these disputes, are also against him. The 43-year-old's assistant, an old-school disciplinarian by the name of Rainer Schrey, is so hated by the squad that he will be asked to leave the club this summer - the only question is whether Tuchel will follow him.
Lucien Favre, most recently the resuscitator of OGC Nice, is being linked with the Dortmund job before it has even become a vacancy. Tension reigns at Signal Iduna Park and the current agreement to park resentment until the end of the campaign doesn't necessarily bode well for Tuchel, whose agent says he wants to stay but conduct says something different entirely.
Players who have worked under the energetic, slightly odd German claim he is like no other coach they have worked under. "He is very special," said Mario Gotze, who has spent much of the season with Tuchel on the bench but is no less enthused by his talents on the training ground.
Tuchel was the perfect replacement for Jurgen Klopp, another bright young coach schooled at Mainz but one capable of more variety, and of injecting some freshness into Klopp's increasingly stale formula in Westphalia. He sanded down, refurbished and brought new life to players who looked lost. Results turned around. Performances did too.
But the personality fit was not quite what Klopp's was with the club. Zorc and recruitment czar Sven Mislintat are important cogs at a club that identifies and buys young talent on the cheap and sells it to Europe's superclubs, and Tuchel could have been wiser in choosing his enemies when that particular civil war broke out.
At 43 years old, and given his influences in coaching, it would surprise few people if Tuchel were to void the final season of his contract and take a year sabbatical after a turbulent campaign. But Premier League clubs should be knocking down the door of one of the brightest coaching talents in Europe.
Arsenal, who denied an interest in hiring Zorc this summer, look set to stick with Arsene Wenger. And by scotching reports that the club would bring in a sporting director, the Frenchman made his latest powerplay.
Arsenal's sporting director hunt

Show all 5
Wenger has taken on Ivan Gazidis, who would like a transitional structure put in place at the club to manage Wenger's eventual departure. Gazidis appreciates how wide-ranging Wenger's role is at the Emirates and wants to start devolving some of that power before handing it over. Wenger, knowing he has the backing of majority shareholder Stan Kroenke and a fresh contract available to him, has gone publicly against the idea of a sporting director and drawn his line in the sand. Should Arsenal cross it, it will show his influence has diminished.
Instead, Arsenal will back down and let Wenger sign a new deal on his terms, eventually leaving on his terms as the footballing side of the business continues to decline. Next stop: Europa League.
When confirmed that Wenger is staying with Arsenal, it will hand us a rare summer in which none of the top six teams are changing coach.
Tuchel, an exciting young tactician, would have been a fascinating addition to the Premier League's increasingly star-studded coaching ranks - further strengthening a division that already boasts three of the world's top five.
But for now it seems impossible, instead handing us an off-season of relative stability at the top of the Prem in response to Chelsea righting the ship and casting out memories of Leicester's glory (a title win so topsy-turvy that it cost Manchester United, Manchester City and Chelsea managers their jobs last season).
For now, Tuchel will have to wait and so will we. But Arsenal shouldn't hold onto yesterday's man too long, or they could miss out on the coach of tomorrow.
Register for free to continue reading
Registration is a free and easy way to support our truly independent journalism
By registering, you will also enjoy limited access to Premium articles, exclusive newsletters, commenting, and virtual events with our leading journalists
Already have an account? sign in
Join our new commenting forum
Join thought-provoking conversations, follow other Independent readers and see their replies