Arsenal vs Barcelona: We must minimise Alexis Sanchez's strengths, says former team-mate Andres Iniesta
The Gunners have been knocked out of the competition in 2010 and 2011 by the Catalan giants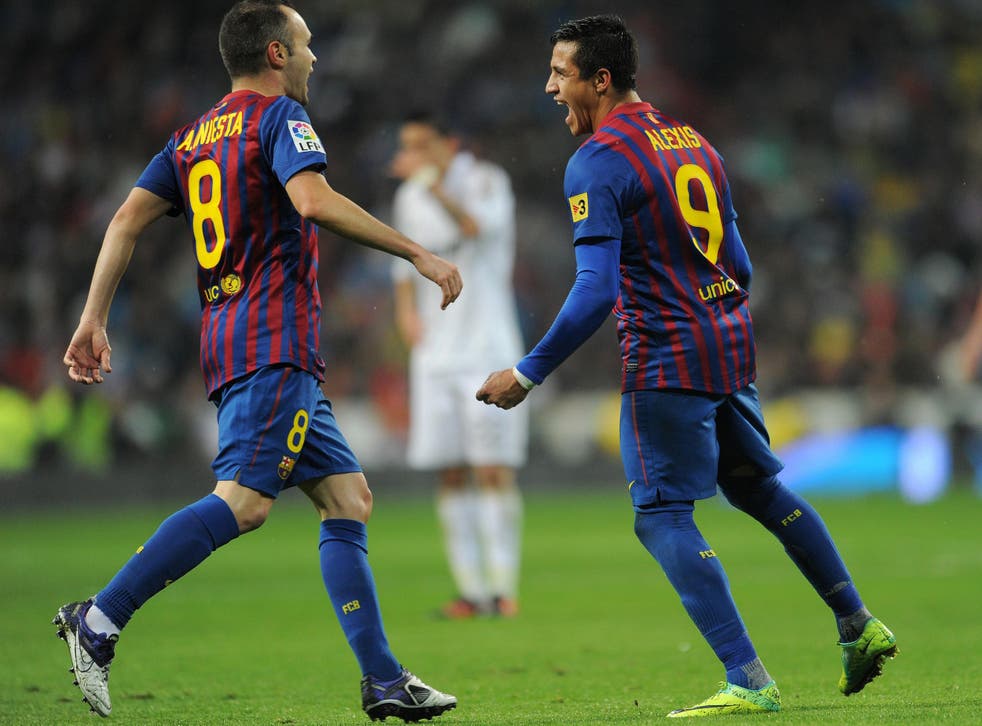 Barcelona's Andres Iniesta has highlighted former team-mate Alexis Sanchez as Arsenal's biggest weapon as the two sides prepare to meet in the Champions League on Tuesday night.
The Gunners have been knocked out of the competition in 2010 and 2011 by the Catalan giants while Barca also defeated Arsene Wenger's men in the 2006 final in Paris.
But Iniesta says Luis Enrique's Barca will not be underestimating Arsenal in their first-leg round-of-16 clash at the Emirates.
Speaking to the London club's official website, the Spaniard said: "What makes Alexis so dangerous is that he is unpredictable. When he dribbles, when he attacks, he is a very strong player.
"He's got skill and when he has the ball he always creates doubts. In that sense, we have to try to make him feel uncomfortable on the field and try to minimise his strengths.
"Arsenal are known for having a style of play, a way of understanding football through having the ball," Iniesta added. "I also think that the type of players that their coach or that Arsenal look for are very similar.
"I think their strong spots are their quality, their talent and the way they play. The way they attack, the way they combine. I think they're a very dangerous opponent in that sense."
Arsenal vs Barcelona combined XI

Show all 12
Meanwhile, Wenger has been in confident mood ahead of Barcelona's visit, insisting his side have the firepower to hurt their illustrious guests on Tuesday.
"I think we will score tomorrow so I am not too concerned about that," Wenger said. "But I am more concerned tomorrow about stopping them from scoring. Because you can say even at home in the Champions League that 0-0 is not a bad score. Recently we made it always difficult for ourselves by conceding goals at home.
"The rules of the modern European Cup encourage you to defend at home and attack away because of the importance of the away goal. Many times I said that should be suppressed, because if you concede a goal at home in the Champions League it's a knife in your heart every time. Against big, big teams it becomes very difficult."
Join our new commenting forum
Join thought-provoking conversations, follow other Independent readers and see their replies