Arsene Wenger hoping rising tensions between UK and Russia won't affect Arsenal's tie with CSKA
The tie has been complicated by rising tensions between the British government and the Kremlin after the poisoning of Russian spy Sergei Skripal and his daughter with a nerve agent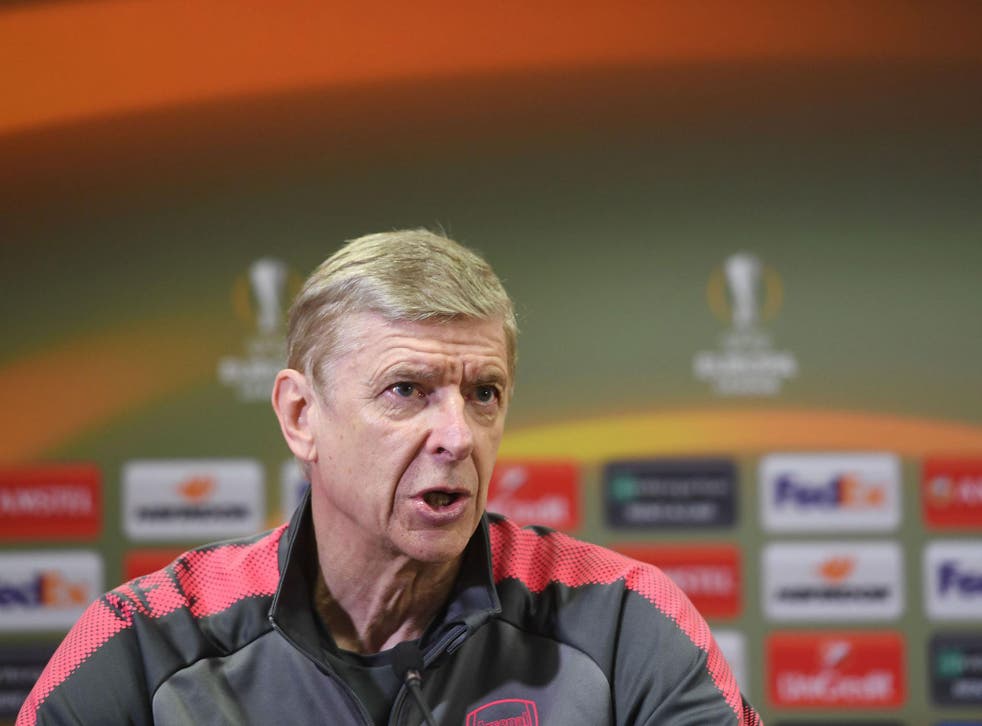 Arsene Wenger is hopeful that Arsenal's quarter-final tie with CSKA Moscow in the Europa League won't be affected by ongoing diplomatic tensions between Russia and the UK.
Arsenal welcome CSKA Moscow to the Emirates on Thursday night in the first leg of their quarter-final before travelling to the Russian capital a week later for the return fixture.
The tie has been complicated by rising tensions between the British government and the Kremlin after the poisoning of Russian spy Sergei Skripal and his daughter with a nerve agent in Salisbury last month.
Calls have since been made for England to boycott this summer's World Cup in Russia while diplomats have been expelled from both countries in the wake of the scandal.
Wenger has admitted the situation remains "complicated" but wants to avoid being dragged into the ongoing political circus.
"Honestly, nobody knows really what's going on." he said on Wednesday.
"It looks more to be diplomatic relations between England and Russia at the moment are a bit complicated. I just hope it won't affect both ties and that it will not affect the supporters.
"Nor for the Russian people who come over here and not for English people who want to travel there."
Away from the world of politics, Wenger struck an optimistic note as he insisted that his side had "recovered from crisis" having won their last four games on the bounce after the humiliation suffered at the hands of Manchester City.
"We were very disappointed with our result against [Manchester] City," said Wenger. "It takes time to grieve and to recover.
"But because the mentality in the team is very good, strong and healthy – we're recovered.
"I think always you judge a team by the way they come out of a crisis. On that front I believe that is very positive on our side.
"There's some extra pressure on us to do extremely well in this competition but that's part of being where we are.
"We have to see it in a way it's an opportunity we want to take and keep the priorities right and of course focus on how well we play together, how we want to play."
Despite sitting 13 points off the top four with just seven games to go, Arsenal can still qualify for next season's Champions League by winning the Europa League.
The side's chances of booking a place in the semi-finals have been boosted by the return of Alexandre Lacazette.
The France international has not started a game since the 3-1 defeat at Swansea on 30 January but is available following knee surgery – with Wenger ready to throw him back into the starting line-up after a scoring cameo off the bench in Sunday's win over Stoke.
"Lacazette is ready to start, yes," he added. "I have not decided if he will start or not yet, but he's available and ready to start."
Wenger's other selection dilemma comes in goal, with the 68-year-old refusing to reveal whether he would select David Ospina – who has been first choice in the Europa League – or Petr Cech, who is fit again following a minor groin injury.
Join our new commenting forum
Join thought-provoking conversations, follow other Independent readers and see their replies