Bayern Munich and Allianz give chance to 75 aspiring footballers as two lucky British teenagers get opportunity of a lifetime
70 teenagers from 28 countries will have the chance to visit the Allianz Arena and play in front of the Bayern Munich youth coaches. Here's how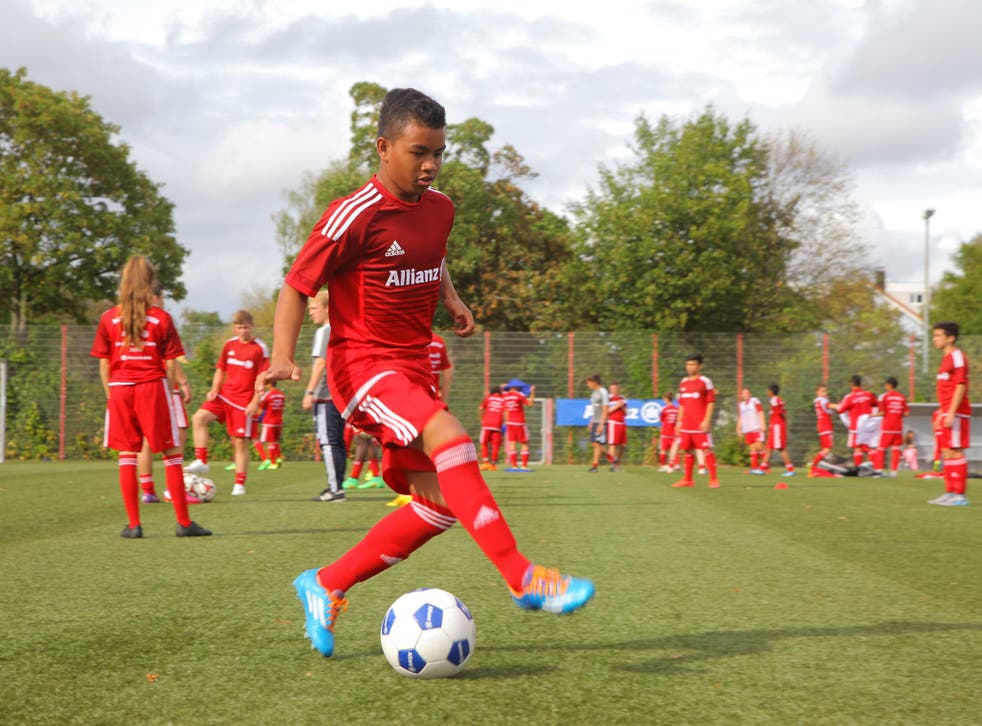 Bayern Munich are on the cusp of a new era under Carlo Ancelotti after the departure of Pep Guardiola, but one thing remains at the Allianz Arena in the form of a trip of a lifetime for two young aspiring footballers.
Allianz, in partnership with Bayern, is inviting 75 youngsters from 28 countries to travel to Munich and participate in the Allianz Junior Football Camp, with winners of the competition being treated to the type of prize money can't buy.
Not only will the participants get the chance to visit the Bavarian town, they will get the chance to showcase their talents in front of the Bayern youth coaches, visit the club's home stadium – which famously hosted the Champions League final in 2012 – and also get the chance to meet members of the Bundesliga title-winning squad.
But what do Bayern look for in the stars of the future? Skill is certainly one big factor, but the German heavyweights are also on the lookout for natural leaders, and it's here where the lucky British pair will be selected.
Anyone with dreams of showcasing their talent at one of the biggest clubs in the world and aged between 14-16 and apply for the competition, and all they need to do is create a motivational speech worthy of inspiring the Bayern squad minutes before they head out onto the Allianz Arena pitch.
"It's fantastic that we can give young people the opportunity to meet their footballing heroes and give them a real insight into what it takes to become a professional," said Simon McGinn, general manager of commercial and personal at Allianz UK. "Over the past seven years we have trained over 500 young footballers and are proud to continue our partnership with Bayern Munich.
"Allianz believes that the values of football – teamwork, passion, and discipline, to name just a few – are equally important on and off the pitch. We are committed to instilling these values in the next generation of football players and fans. To achieve this goal, we have hosted the Allianz Junior Football Camp every year since 2009. These young men and women are given a once-in-a-lifetime chance to develop their skills, take a behind-the-scenes look into life at FC Bayern, watch games and practices with their favourite football stars, and make friends with other aspiring footballers from around the world.
"Love of football brings people together regardless of differences in nationality or language, and Allianz is proud to be able to build a global community of young fans united by passion for the sport."
For your chance to take part in the Allianz Junior Football Camp visit www.thosewhodare.co/AJFC #thosewhodare
Join our new commenting forum
Join thought-provoking conversations, follow other Independent readers and see their replies