Borussia Dortmund vs Liverpool match report: Divock Origi makes it a happy return for Jurgen Klopp
Borussia Dortmund 1 Liverpool 1
Simon Hughes
Signal Iduna Park
Thursday 07 April 2016 23:38 Comments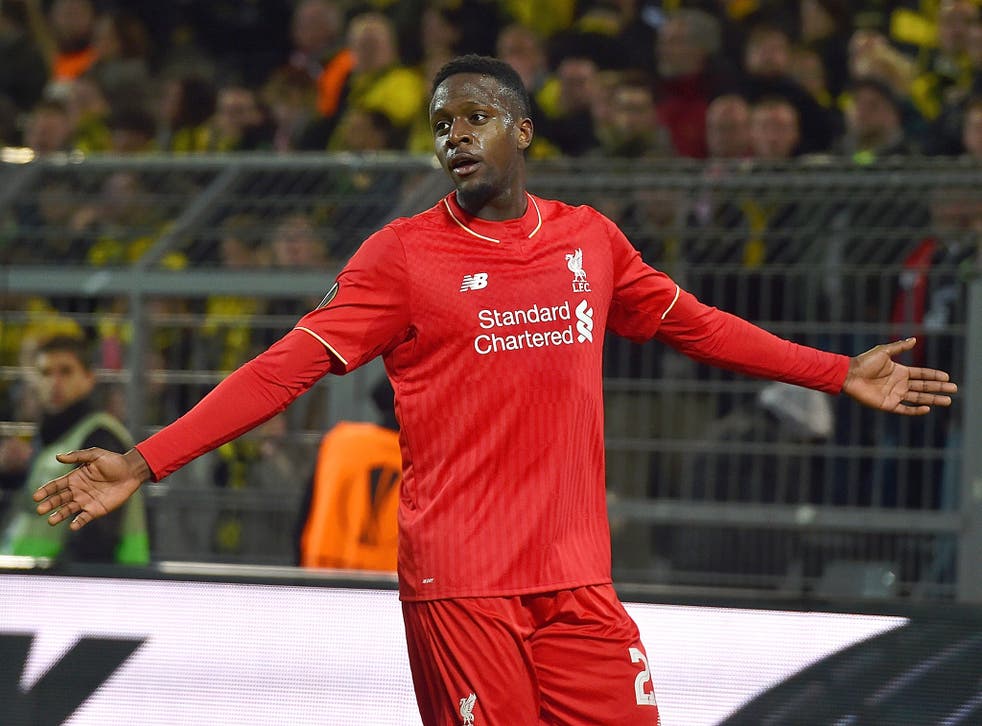 Jürgen Klopp had attempted to negotiate the concerns associated with facing a Borussia Dortmund team that retains treble ambitions by saying he'd rather be here than North Korea.
Considering the systematic chanting and brandishing of huge flags, what greeted him in the Signal Iduna Park could have passed for a Pyongyang rally. The energy was of fissile proportions and yet, Liverpool did not perish in the deepest heat.
A knee injury sustained by captain Jordan Henderson blemished an otherwise excellent European performance executed by Liverpool's players and masterminded by Klopp, twenty-four hours after he had warned that he knew Dortmund better than anyone by virtue of his seven-year reign. Ultimately, that included his replacement, Thomas Tuchel.
It was Klopp's decision six years ago to recycle Lukasz Piszczek from diligent centre forward to stampeding right back after seeing something that others did not while playing for Hertha Berlin.
Klopp appreciated the Pole's strengths but he was also wise to his weaknesses and it was a clear directive to position Divock Origi near him whenever Liverpool attacked.
Their crucial away goal originated from this route. One of Klopp's first instructions as Liverpool's manager was to command the Belgian to put more bulk on his reedy frame and frequently, his pace and strength worried Dortmund's experienced defence.
The demeanors of the managers were contrasting. While Tuchel has a reputation of being colder and more analytical than his predecessor, he spent the first 45 minutes, especially, yelling orders at players, pacing about with such vigour you'd be forgiven for believing he'd forgotten about preparation entirely.
Klopp, meanwhile, appeared to have more trust in those he selected, waving his hands only when Liverpool had the opportunity to break forward. Clearly it was a tactic he wished to enforce as often as possible and it explained his selection of Origi ahead of Daniel Sturridge who has struggled to rediscover form since his return from multiple injuries.
Klopp confirmed Origi and Sturridge will be alternated from now on depending on the opponent. "We thought it made sense to play Divock, it was nothing against Daniel," he said. "Divock played well but it was not too brave [a decision] to be honest. You have to look for the small advantages you can take in each game."
Klopp had devoted all of his attention to what was happening on the other side of the pitch during the warm up, standing alone in his thoughts, staring at the players that were once his, as if to test their reaction. He appeared to possess a psychological hold on the proceedings and it made Dortmund nervous. Tuchel admitted his side were not at their best "in the eye of the storm."
As promised, Klopp celebrated Liverpool's goal, turning towards the travelling supporters in the north east corner of the ground, simultaneously clenching his fist and roaring with pleasure.
The contest in front of the technical area was just as absorbing. In the first half, Liverpool's central defenders Mamadou Sakho and Dejan Lovren were forced into stretching their long limbs to block certain goals from Henrikh Mkhitaryan and Pierre-Emerick Aubameyang.
Before the break Liverpool could have scored three times in response, however. Lovren headed tamely at Roman Weidenfeller from a James Milner free-kick and Origi had a chance to make it 2-0 after his calmly finished first only to be denied by Weidenfeller's determination to stop it, using his face to repel the blast.
Tuchel's reaction was tactical, removing Erik Durm and replacing him with Nuri Sahin. As a consequence, Mkhitaryan and Gonzalo Castro switched positions and the impact was instant.
Though Klopp took responsibility for Dortmund's equaliser, claiming he had allocated the marking of Mats Hummels from a cross to a smaller opponent in Adam Lallana, Alberto Moreno did not spot the initial short corner quickly enough.
Liverpool's reaction to the setback was impressive if not statistically relevant. Weidenfeller was forced into three saves in just under a minute and one of them from Philippe Coutinho fell into the world class category.
That the first half ended with a shriek of whistles while the second concluded with early leavers and muted applause reflected what had gone before: Liverpool's path to the semi-final is clearer than perhaps anyone expected. "I'm pretty sure some people thought we'd lose two, three or four-nil," Klopp concluded. "'But we did not do too badly.'
Register for free to continue reading
Registration is a free and easy way to support our truly independent journalism
By registering, you will also enjoy limited access to Premium articles, exclusive newsletters, commenting, and virtual events with our leading journalists
Already have an account? sign in
Register for free to continue reading
Registration is a free and easy way to support our truly independent journalism
By registering, you will also enjoy limited access to Premium articles, exclusive newsletters, commenting, and virtual events with our leading journalists
Already have an account? sign in
Join our new commenting forum
Join thought-provoking conversations, follow other Independent readers and see their replies