Champions League Final 2016: Diego Simeone to consider his future at Atletico after defeat to Real Madrid
Argentinian coach loses second final in three seasons to city rivals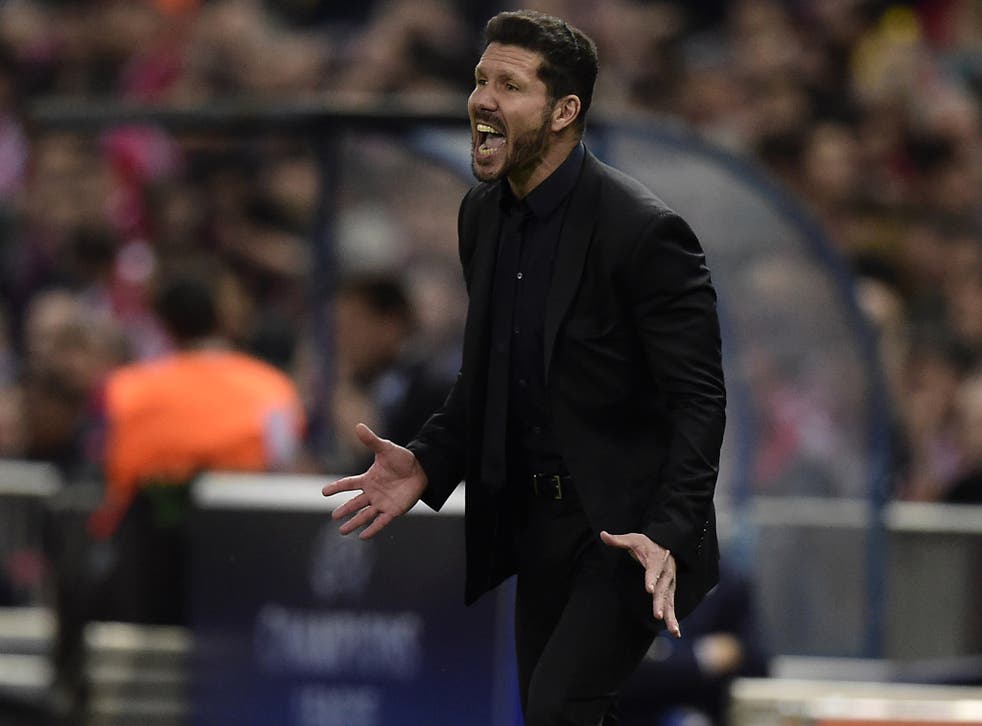 Diego Simeone said he would consider his position as Atletico Madrid coach after losing his second Champions League in three seasons.
"No one remembers the team that loses and it's a failure that is the only way to look at it. We will just have to go home and lick our wounds. And I need to go home and think," said the beaten coach.
"It's a moment for me to think about things. When you give everything and it's not enough it's hard. These have been three wonderful years but I am not happy tonight. I do not know which hurts more, this final or the last one. I just feel for the people who have come to watch us."
When asked: "Are you thinking about leaving?" He replied: "I am planning to think about it."
The Argentinian refused to blame bad luck for the defeat, saying: "I don't believe in injustice in football. Real Madrid were better than us albeit in the penalty shoot-out. The players were tremendous," he said. "I told them not to cry after the game because when you give everything there is no need for tears.
"We have to congratulate Real Madrid. We did not start the game well. At the end both teams were so tired."
If Simeone feels he might have reached the end of the road, Real Madrid coach, Zinedine Zidane, spoke like a man only just beginning. "I am happy with what we have all achieved. It is not easy to win this trophy. We had cramp at the end but we came through," he said.
Asked if he would have believed he could lead the side to a Champions League trophy when he was managing the B-team at Christmas, he said: "It something I dreamed about. This is the club of my life – the one that has helped me to excel in everything."

Join our new commenting forum
Join thought-provoking conversations, follow other Independent readers and see their replies