Kick It Out chairman Lord Ouseley says 'prejudice is on the increase' after footage of a black man being pushed off a train by Chelsea fans emerges
Anti-racism group head says football 'must not be complacent'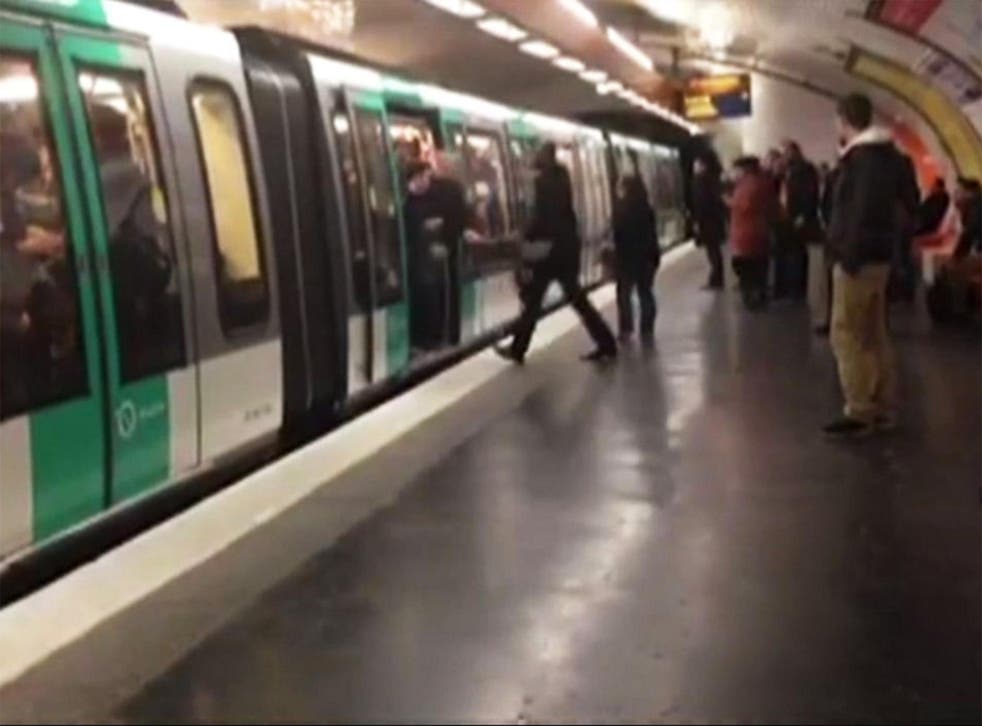 The head of anti-racism group Kick It Out says footage of Chelsea fans pushing a black man off of a Paris train should remind football not to be complacent over related incidents.
The shocking footage, which emerged last night on the Guardian, showed a group of Chelsea supporters repeatedly pushing a black man as he attempted to board a train on the Paris Metro.
The fans then started singing: "We're racist, we're racist, we're racist – and that's the way we like it, we like it".
Lord Ouseley told the Press Association: "We know that prejudice is on the increase and that in itself leads to hateful attitudes and this sort of conduct.
"I was shocked that Chelsea fans were still behaving like this. I thought the club had made it quite clear and taken action about stopping any repetition, knowing Chelsea, how hard they've worked on these matters, with fans as well as players, that it was unlikely to occur.
"The fact it involved an assault as well, of the individual that they pushed off the train, was even more shocking.
"Clearly it sends out a strong signal to, not only Chelsea, but the whole of football, that you cannot be complacent and think the actions you're taking are sufficient to deal with the scourge of racism, sexism, homophobia and anti-Semitism. We've got to do a lot more and not be complacent."
Kick It Out hopes anyone implicated is banned from football, not just from Chelsea matches.
"We'll support any prosecution," Lord Ouseley added.
"Anyone who can be identified, if they have an association with the club, the club said it will take the strongest action, which would include banning those people from going to Chelsea football matches.
"I would hope it would extend to banning them from going to any football match.
"Chelsea need to make it quite clear, once again, that people who carry their prejudices around, please don't come to football.
"We need to see that reinforced by all clubs, because it's happening right across the country, not just one team.
"These attitudes are attitudes that are in our society and football can play a major part in helping to draw attention to ways in which we need to help people to change their attitudes."
PSG 1 Chelsea 1 player ratings

Show all 22
Lord Ouseley is uncertain if UEFA, European football's governing body which was in charge of Tuesday night's Champions League tie, can take action.
He added: "I think UEFA will inevitably look at it. It happened outside of the game, on a public transport system.
"Football, while it has to deal with those fans in a proper way - and the club is saying that it will - realistically you cannot simply look at it in a footballing context and make UEFA responsible for people who are travelling.
"The responsibility goes to the club and their travelling supporters."
Uefa is aware of the video but said they are unable to take any action as the incident took place away from the stadium.
"Uefa condemns all forms of discrimination and we are appalled by the incident which took place in the Paris Metro on Tuesday," read a statement.
"However, as it occurred away from stadium, it is outside Uefa's remit to act. It's a matter for local authorities to investigate further."
Additional reporting by PA
Join our new commenting forum
Join thought-provoking conversations, follow other Independent readers and see their replies