Diego Costa injury: Jose Mourinho reveals Chelsea striker cannot play three games in a week
Costa came on as a 75th-minute substitute in 1-1 draw with Schalke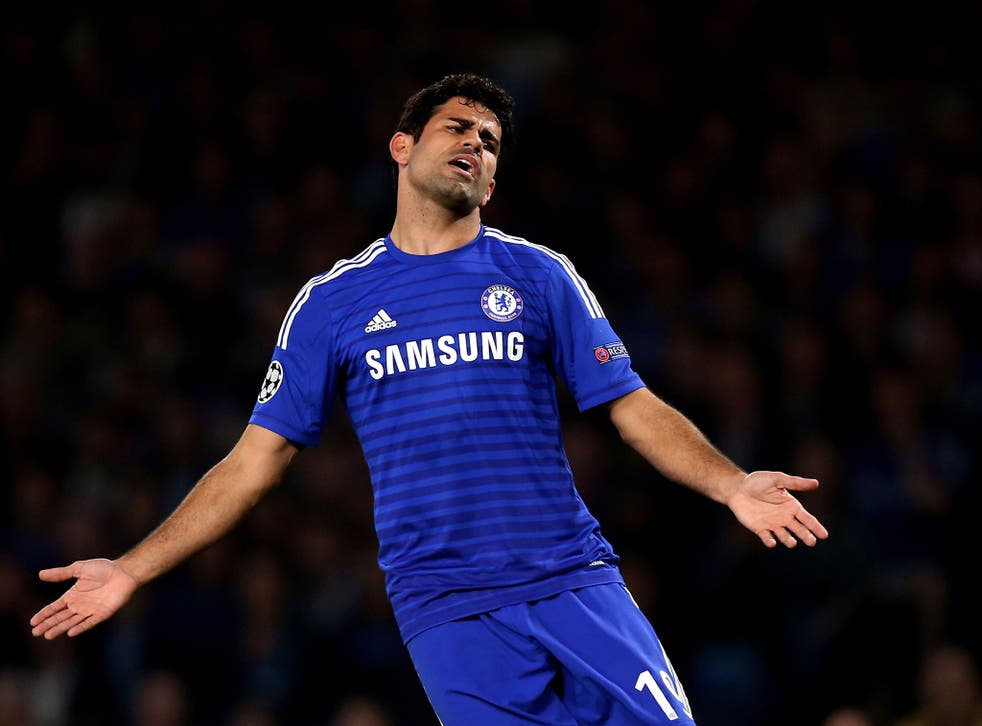 Jose Mourinho revealed tonight that Diego Costa's hamstring problem means the striker cannot play three games in a week, which meant he could not start in the club's 1-1 draw with Schalke at Stamford Bridge.
The 24-year-old was a late substitute for Didier Drogba as Mourinho's side chased victory against an opponent they should have seen off long before Klaas-Jan Huntelaar's 62nd minute equaliser. The draw in their first Champions League group game was a blow for Mourinho, having seen Drogba miss a number of chances to add to Cesc Fabregas' first half goal.
Costa returned early from the international break after picking up the muscle injury against France. With treatment he was able to play, and score, in the win against Swansea City on Saturday but Mourinho said he was not fit to play tonight and does not know when he will make a full recovery.
Mourinho said the striker joined Chelsea this summer without any injury problems. "He came to us and was completely fine," Mourinho said. "He had a problem again in the national team, not with us. And now we have a problem and now we have to resolve it as best we can. He was not in condition to play. Sunday [against Manchester City] we believe he is.
"Next week, against Bolton [in the Capital One Cup], for sure he isn't. We have to manage the situation until the moment he's completely fine. I don't know [how long that will be]. If today he had started the game, for sure he could not play on Sunday. We have to go step by step.
"He went to the national team in perfect conditions and came back injured. But what happened to Diego happens to many other players in other national teams. I have nothing to say about it. It's just what happens. He played one match and was perfect, then went to the national team, played against France and came back injured."
Mourinho defended a profligate night for Drogba – "Didier is not crying" – and played down his side's failure to win the game. "It is not frustrating … we got the early goal. But we had very good chances to score make it 2-0 and didn't, and at 1-1 we had fantastic reaction and chances to win the game. But that's football. That's Champions League. That's normal.
"They came to get the point. They found themselves with a 1-1 and a chance to keep the result. They had a good goalkeeper and players making fantastic defensive clearances on the goal-line, and they fought hard to get the point. So congratulations to them. They got their objective. It is frustrating for us because we did everything to win and we didn't."
Jens Keller, the Schalke coach said that a challenge by Fabregas in the build-up to his goal for Chelsea was "100 per cent" a foul. He declined to comment on a similar foul by Huntelaar on Fabregas in the build-up to the Schalke goal.
Join our new commenting forum
Join thought-provoking conversations, follow other Independent readers and see their replies