Dortmund train at non-league Marine ahead of Europa League quarter-final against Liverpool
Thomas Tuchel's men were put through their paces ahead of Thursday's Europa League quarter-final at Anfield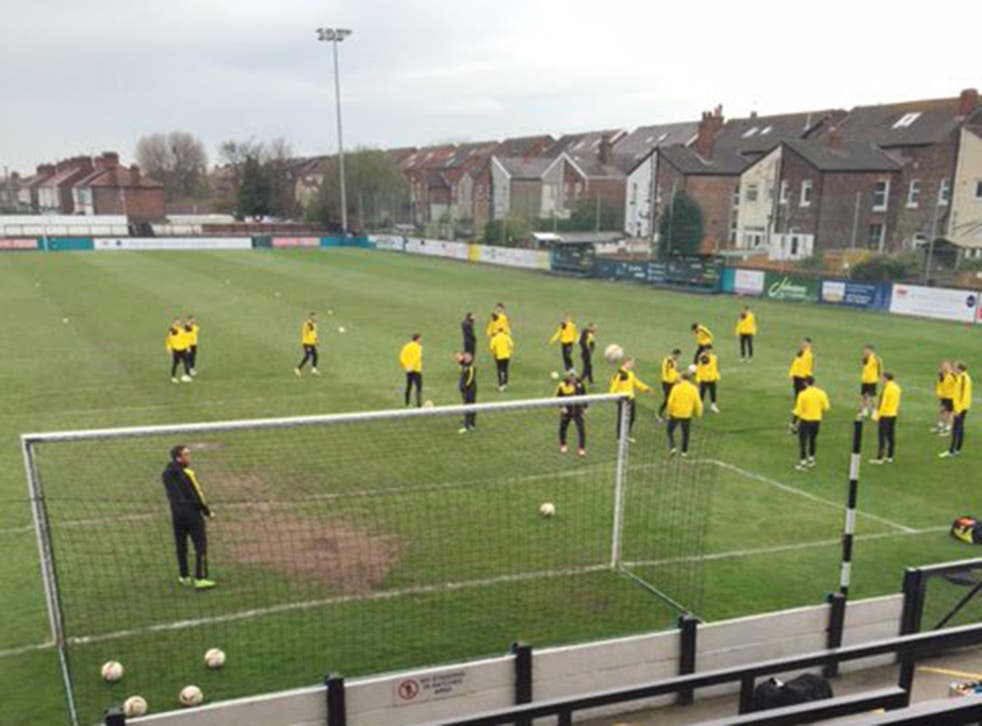 Borussia Dortmund trained at non-league club Marine's ground ahead of Thursday's Europa League quarter-final second leg against Liverpool.
The Bundesliga side, who earned a 1-1 draw in last week's first leg at Signal Iduna Park, specially requested to train at the Arriva Stadium in Crosby before arriving on Merseyside.
Marco Reus, Pierre-Emerick Aubameyang and co. were greeted by crowds of intrigued locals before enjoying some light training, including one rather bizarre drill which was filmed and posted on the Bundesliga's club's official Twitter feed.
Marine's ground, formerly known as Rossett Park, is also the home of AFC Liverpool, the club set up by Liverpool supporters in 2008 as a protest against the ownership of Tom Hicks and George Gillett.
The stadium features only three stands, with large netting scaling the side adjacent to Rossett Road in order to stop stray balls flying into residents' back gardens.
"When the e-mail landed from Borussia Dortmund, it was April 1," said Paul Leary, Marine's chairman, to the Liverpool Echo.
"We got the request asking if they could use our facilities for a training session on the morning of the game, and I had to say look, if this is an April Fools' joke then stop now!"
Thomas Tuchel, Dortmund's head coach, has become renowned for his unorthodox training methods.
The former Mainz manager has previously trained his players on diamond-shaped pitches to encourage them to cut inside and forced them to hold tennis balls while playing, so that they do not pull each other's shirts.
Join our new commenting forum
Join thought-provoking conversations, follow other Independent readers and see their replies