Jose Mourinho: Chelsea manager 'doesn't know how to thank' fans following standing ovation
Supporters sung manager's name throughout the 90 minutes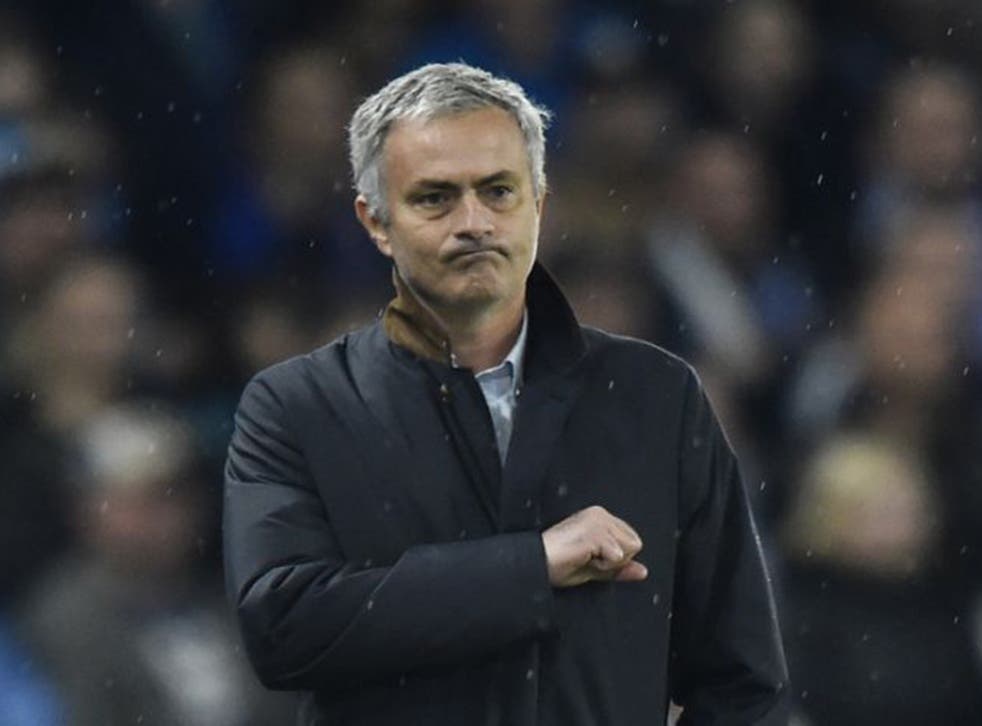 Jose Mourinho certainly retains the support of the Chelsea fans.
The Blues were far from their best during the Champions League clash with Dynamo Kiev but eventually won 2-1 thanks to a truly brilliant Willian free-kick.
"What they did for me it's not normal," an emotional Mourinho told BT Sport after the game.
Chelsea had been on top in the first half before Willian, who was easily the home side's best player, burst beyond his defender and whipped in a cross - Aleksandar Dragovic turning into his own net.
The Chelsea fans immediately stood to give Mourinho a standing ovation, to which he acknowledged them with a wave.
But as the game wore on Chelsea were unable to carve out any chances and eventually became visibly nervous, desperate to hold onto their 1-0 lead.
Kiev continued to attack and were eventually rewarded, Dragovic making up for his earlier error by smashing into an empty net after Asmir Begovic came for a corner but missed.
Chelsea looked to be heading for a draw but Mourinho immediately brought on Eden Hazard and Pedro.
The Blues went on the attack and Willian rescued the win for Chelsea with a great free-kick.
Again the Chelsea fans loudly sung the name of the Portuguese, with the manager touching his heart in gratitude for the gesture.
"I don't know whether they don't read newspapers, don't listen to tv pundits or commentators, or if they have big hearts," Mourinho said.
"Or if they recognise I am a good professional and have brought great moments to the club.
Chelsea vs Dynamo Kiev - player ratings

Show all 12
"But it's not normal, such a support. Not just after a bad run but mentally... what people read, listen, see on tv
"I don't know how to thank them.
"The only thing I can say, until my last day here - whether that is 40 years, 10 years, five years - until my last day I will give them everything."
Join our new commenting forum
Join thought-provoking conversations, follow other Independent readers and see their replies