Juventus coach Antonio Conte admits: 'I can't see an Italian team winning the Champions League in the coming years'
Financial might of rivals means Italian football must pull together says Conte following defeat to Bayern Munich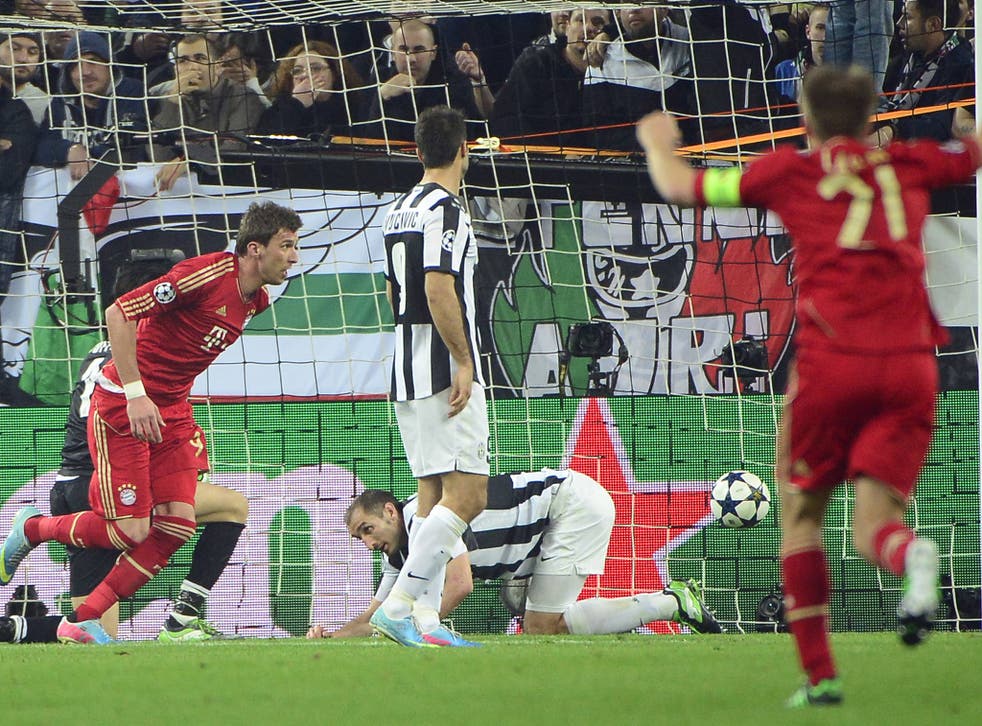 Juventus coach Antonio Conte's criticism of Italian football following his side's Champions League exit was greeted with tutting and head-shaking by the listening journalists, raising doubts as to whether his harsh words would be heeded.
Juventus have dominated Italian football in the last 18 months, yet they were outclassed by Bayern Munich in their quarter-final, where a 4-0 aggregate defeat prompted some soul-searching from Conte in the post-match news conference.
"I can't see an Italian team winning the Champions League in the coming years," he said, warning that Italian clubs could no longer match the financial power of Real Madrid, Barcelona, the two Manchester clubs, Paris St Germain and Bayern.
"It makes me laugh when I hear that with just two or three new signings we can win the Champions League," he added. "Italian football has come to a standstill and that should be a concern for everyone.
"When was the last time an Italian team reached the semi-finals?" he added.
"I think everyone has to pull together to try and change things in Italian football. When I say everyone, I mean the clubs, the supporters, the media and all the institutions."
Conte's words came against the backdrop of a typically untidy week in Serie A, which sometimes bears more resemblance to a chaotic South American domestic league than the highly professional organisation of the Bundesliga.
Inter Milan have spent most of this week complaining about referees and an alleged conspiracy theory against them after a 4-3 home defeat by Atalanta on Sunday virtually ended their chances of qualifying for the Champions League next season.
Monday night's derby between Roma and Lazio was marred by clashes in the streets before the game and, despite the passion involved in the match, there were swathes of empty seats in the Stadio Olimpico.
Lazio have twice been fined by UEFA for racist behaviour by their fans in the Europe League and will play Thursday's home match against Fenerbahce behind closed doors.
STADIUM SAGA
Meanwhile, Cagliari will play Sunday's Serie A match at home to Inter in Trieste, nearly 1,000 kilometres from their Sardinian base, after giving up on the Is Arenas stadium where they moved this season.
Cagliari have been involved in an ongoing row with local authorities over the safety of the ground, where temporary stands were hastily built in an attempt to make it suitable for top flight football.
At one point, club president Massimo Cellino was charged with embezzlement and false representation in the rebuilding of the stadium where Cagliari have played most games behind closed doors.
Bizarrely, there were even reports that the Trieste stadium, where Cagliari also played some home games last year, was also not up to standard, but these were dismissed.
Juventus are the only Serie A team to own their stadium, with most others using dilapidated municipal arenas, yet even they cannot afford to splash out on a big-name striker which appears to be their biggest weakness on the field.
Juventus director Giuseppe Marotta reiterated Conte's warning.
"We have clubs like Bayern, who double the revenue of Italian sides such as AC Milan, Inter Milan or Juventus," he said.
"They can buy one player for 40 million euros, while Italian clubs need to buy three or four players to justify that sort of money.
"Juventus are starting on that road with a new stadium, but the other Serie A clubs still have that handicap."
But, while Juventus spoke openly of the need for change, another incident this week illustrated the way in which Italian football buries his head in the sand.
Media reports on Sunday morning said that Milan had fined striker Mario Balotelli for smoking in the toilets of a train on the journey to a match in Florence.
Smoking is a cardinal sin for a player in modern football, yet after the Milan match, not a single reporter asked Massimiliano Allegri to comment on the incident, preferring the usual questions about tactics and refereeing controversies.
Reuters
Join our new commenting forum
Join thought-provoking conversations, follow other Independent readers and see their replies