La Liga sides could go on strike in an effort to force a fairer distribution of television funding
Espanyol president Joan Collet has claimed that the 18 clubs outside of Real Madrid and Barcelona could strike to try and force through a fairer deal with the Primera Division
Jack de Menezes
Tuesday 08 October 2013 10:19 Comments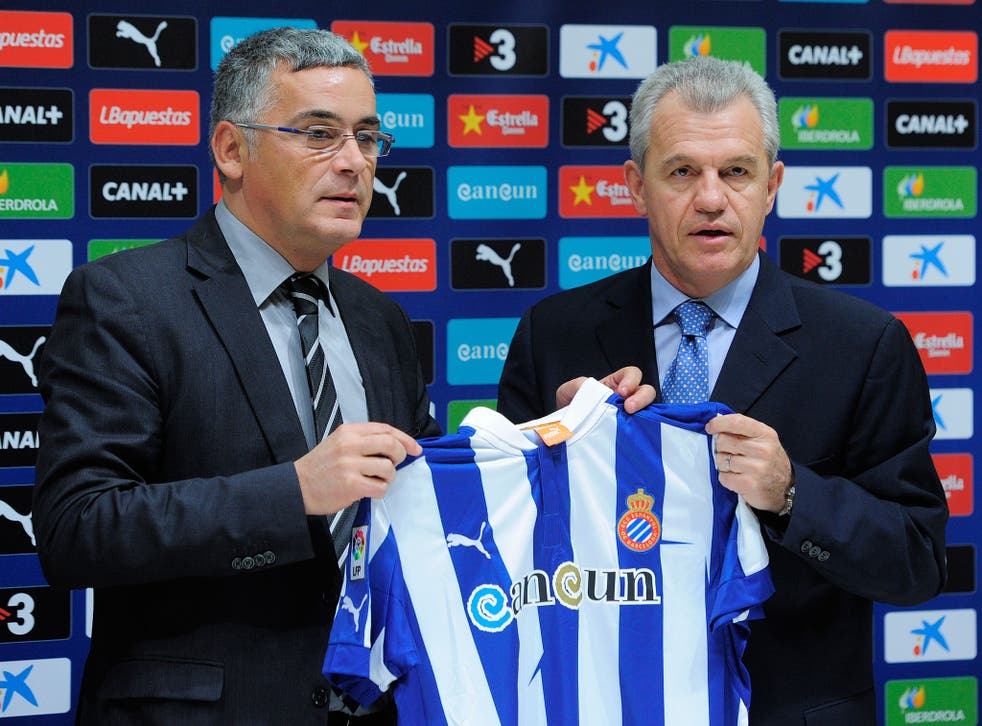 Espanyol president Joan Collet has launched a scathing attack on the distribution of television funding and other financial benefit in La Liga, proposing that a strike could force a change to the system that see Real Madrid and Barcelona awarded the majority of the available money.
As it stands in the Primera Division, the 'big two' share 56 per cent of the league's financial distribution, with the remaining 44% shared out between the other 18 clubs – a staggering average of just 2.8 per cent compared to the 38% given to Real Madrid and Barcelona.
The Catalans rivals Espanyol are one of those clubs who receive considerably less, and Collet has spoken out against the system, claiming that the current model is in a "crisis" and it may take a strike to sort the issue out.
"This competition is not fair and it verges on fraud," claimed Collet in Spanish newspaper Marca. "We've entered a dark alley and we must copy the model for the distribution of television rights from other leagues, like the Premier League.
"Not so long ago, all the clubs spent what they didn't have. Football was in a bubble. Now the game is in complete crisis and the model has broken down.
"We have failed to establish a balance in 'La Liga' in terms of finance and football. For many years, clubs have used the Treasury Department as a bank."
Collet suggested that by going on strike, the clubs could resolve the conflict with the help of politicians stepping in to address the situation.
"Perhaps the only solution is to call a strike," he suggested. "They had one in Italy and the league stopped for two or three weeks because the politicians found a quick solution", he concluded.
Adding whether he is happy with his side's current form, Collet admitted he is confident that the team can work its way up the table.
"I'm not worried. I wasn't happy after losing to Elche, but I have total faith in (Javier) Aguirre and our squad is better than before. We have a team that is fighting to achieve ambitious objectives."
Register for free to continue reading
Registration is a free and easy way to support our truly independent journalism
By registering, you will also enjoy limited access to Premium articles, exclusive newsletters, commenting, and virtual events with our leading journalists
Already have an account? sign in
Join our new commenting forum
Join thought-provoking conversations, follow other Independent readers and see their replies