Back in business and back to basics, Bayern Munich are rediscovering their German roots
Historically, the suggestions from Bavaria have always been that what's good for Bayern has always usually been good for the German national team too. This looks to be the case once again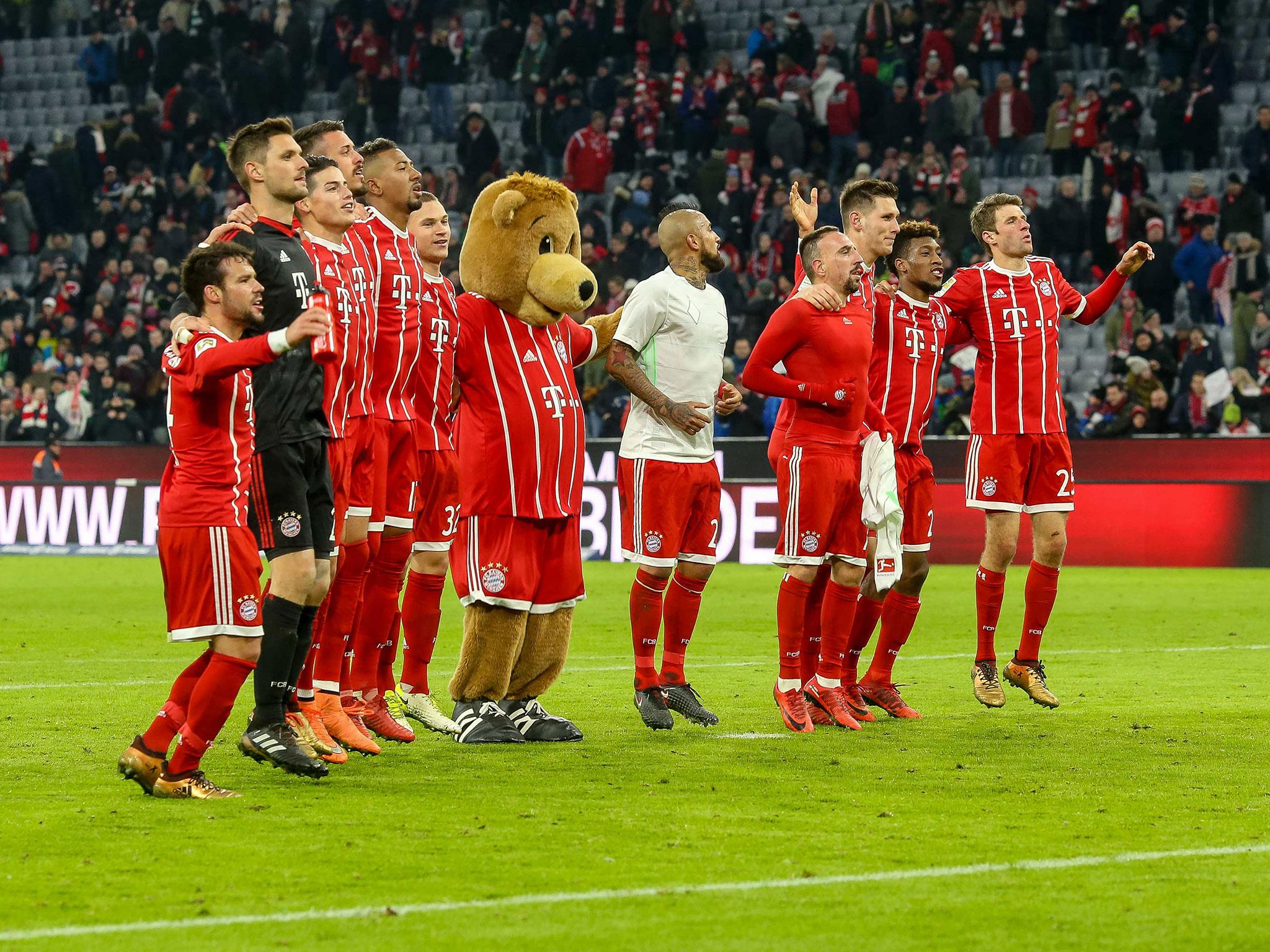 Bayern Munich signing the latest, young talent in the German Bundesliga is hardly news but the manner in which the current German champions have hoovered up 22-year-old Leon Goretzka from Schalke is the latest suggestion of a seismic shift in the way the Munich side conduct their transfer business.
When Goretzka arrives this summer he'll become the fifth German talent to join Bayern's first team in the space of 12 months. And if rumours are to be believed in the German press then Julian Draxler will be joining him at Säbener Strasse too.
Indeed, if it seems as though Bayern have gone back to basics with a tried and tested method of signing young, German players then that's because they have. It's an approach that has, largely, come about from a number of factors that befell the club following Pep Guardiola's reign in Munich.
Under the former Barcelona coach, Bayern moved towards a transfer policy that brought in ready-made talents each and every season. Robert Lewandowski, Arturo Vidal, Douglas Costa, Mehdi Benatia, Xabi Alonso and Pepe Reina - all players with the experience and quality to help Bayern and their driven coach win a Champions League before his three-year contract expired.
However, the current Manchester City coach never won the Champions League and when he departed for England Bayern were left with a squad full of expensive stars that, aside from perhaps Vidal, Lewandowski and Alonso, had done very little to justify their initial fee.
In came Carlo Ancelotti in the summer of 2016, though more importantly he was accompanied in the doors of the Allianz Arena by Uli Hoeness - Bayern's former president and the very man that had turned the Munich outfit in to the smartest and best-run superclub in the world.
In typical fashion, the son of a butcher quickly got to work. Borussia Dortmund's Mats Hummels had already returned to the club that had raised him that summer, but within the month Bayern had snatched German internationals Sebastian Rudy and Niklas Sule from Hoffenheim in a deal that would bring them to the club the following year. There, both newly-recruited talents joined fellow German international Serge Gnabry who joined after just one season at Werder Bremen.
Yet Hoeness hasn't worked alone. His old ally, Jupp Heynckes, rejoined the club last October and has brought with him a style of coaching that goes hand-in-hand with his boss' policy for signing talent from across the nation.
Upon returning to Bayern for the fourth time, Heynckes imposed eight new rules on the squad. Perhaps the most significant was the banning of groups within the squad: especially along language barriers. Cliques that had grown under Guardiola and Ancelotti - specifically the prominent Spanish-speaking contingent of the squad - would no longer be encouraged.
In November, after almost immediately stopping the rot under Ancelotti, Heynckes confirmed his frustration at the club not snatching striker Timo Werner before he moved to RB Leipzig and shot to fame. "A club like Bayern should have signed a Timo Werner from Stuttgart years ago," muttered the senior coach, as if reading directly from Hoeness' own notes. "You have to look after good, young players in a timely fashion."
Although Guardiola would feverishly deny the claim, Heynckes' reminder that Bayern should be rearing the best and brightest German football had to offer was a call-back to an identity lost when he and Hoeness left the club.
A few weeks before the January transfer window sprung open, Bayern announced the signing of Hoffenheim striker, Sandro Wagner. Upon his arrival the club's new sporting director, Hasan Salihamidzic, began his statement by simply stating "we have another Germany international coming to Bayern." As if, once again, that was the first thing Bayern looked for in a new recruit.
In late 2015 the then Bayern player Mario Goetze took a photo of himself, Thomas Muller, Jerome Boateng and Mats Hummels on their way back from playing for the German national team. Later, when asked about the photo, Muller smirked and responded "It was always the dream of Uli Hoeness that at Bayern the so-called 'FC Germany', as he put it, would play."
Historically, the suggestions from Bavaria have always been that what's good for Bayern has always usually been good for the German national team too. Bayern bought the young German players, turned them in to world stars and then Germany would win World Cups. With Hoeness back in charge and Heynckes once again coaching the first team, that old saying may once again be spot on. Bayern are returning to their German identity.
Join our commenting forum
Join thought-provoking conversations, follow other Independent readers and see their replies