Lionel Messi poised for fourth Ballon D'Or
Award is handed out tonight, with Cristiano Ronaldo and Andres Iniesta the other contenders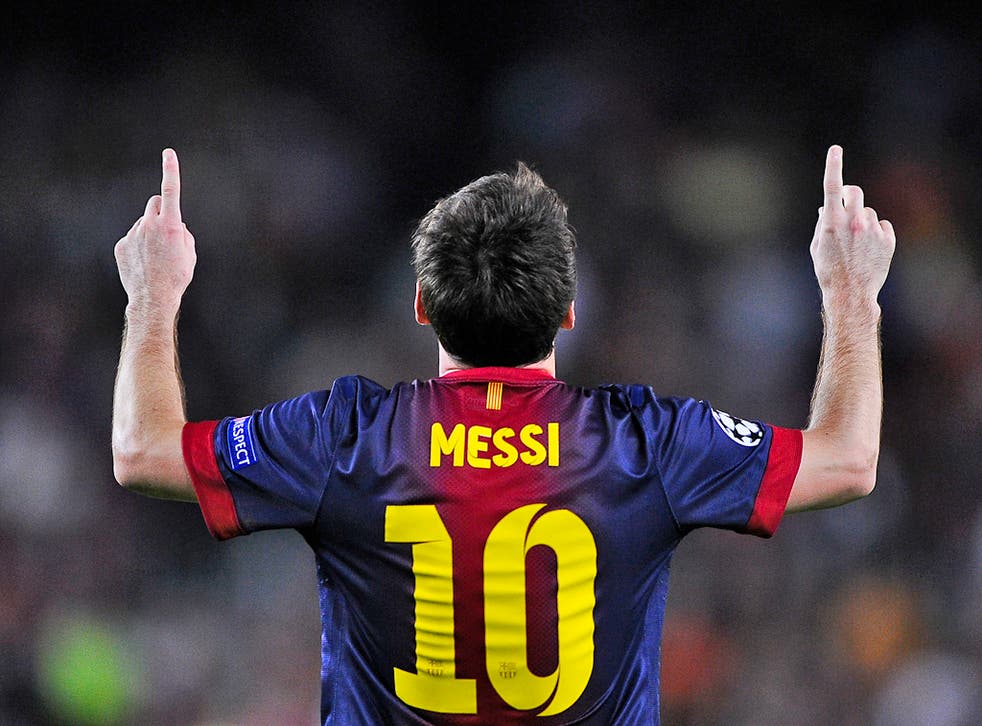 Lionel Messi is set to win a fourth Ballon d'Or tonight, making him the most decorated player in history. The Barcelona forward is up against Cristiano Ronaldo and Andres Iniesta for the award, which is presented in Zurich.
The European Ballon d'Or – whose last winner, in 2009, was Messi – merged in 2010 with the Fifa World Player of the Year award to become the Fifa Ballon d'Or, which the 25-year-old Argentine has won twice so far.
Messi broke Gerd Müller's 40-year-old record last month for the most goals in a calendar year, with 91 in all competitions. But he believes the form of his team-mate Iniesta, who finished behind him in 2010, warrants the award.
Ronaldo, who won the Ballon d'Or in 2008, admitted he would love to win the 2012 award. "If I win, perfect; if I don't, never mind, life goes on. But obviously I'd love to win. I'm not going to lie or be hypocritical," said the 27-year-old Real Madrid forward.
"Fair or unfair, the decision will be what it will. I'll be very happy maybe or very sad. But that's life."
Join our new commenting forum
Join thought-provoking conversations, follow other Independent readers and see their replies