Local hero Torsten Lieberknecht draws praise for his Eintracht Braunschweig approach from Borussia Dortmund manager Jürgen Klopp
Klopp has been the centre of attention in recent weeks but Braunschweig's rather unnoticed coach is going about things just like his old Mainz 05 team-mate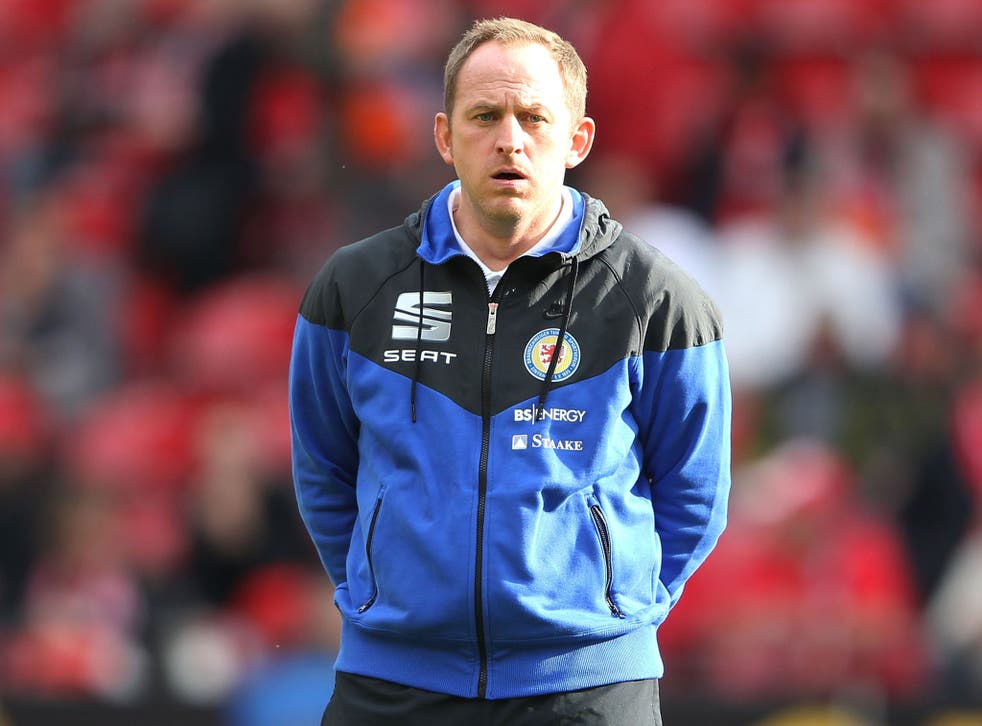 "The tactical idea comes directly from the Wolfgang Frank School. His team wants to work hard against the ball and, after that, always be creative in attack."
That is as good a summary as any of Jürgen Klopp's managerial philosophy. And there have been many summaries of late. Klopp is fast becoming the darling of football aficionados the continent over. His achievements and philosophy at Dortmund are as much of a contributing factor as his charmingly bizarre aphorisms about heavy metal and Robin Hood.
The above quote, though, was one of the few gushing phrases dolled out in football this week which was not directed towards Klopp himself. It could not have been, as the words came from his own mouth, and he thankfully remains a boot size of arrogance away from referring to himself in the third person.
No, Klopp was talking about Torsten Lieberknecht. His team-mate under Wolfgang Frank at Mainz 05 in the nineties, and now coach of Eintracht Braunschweig. Though "coach" is perhaps an understatement. He is, in fact, a local hero. His club currently sit bottom of the Bundesliga with just one home victory to their name, but Lieberknecht remains the most revered footballing figure in Lower Saxony.
Lieberknecht took over the club at the end of the 2007/8 season. Struggling financially and on the field, Braunschweig were resigned to relegation from the third division. Under their new coach, they survived, and began a steady, but unerring rise. Within five years, Lieberknecht had taken Braunschweig from the bottom of the third division to automatic promotion into the Bundesliga. Much like Klopp, he did it with limited resources and a rigid philosophy.
It would be unfair to reduce him to being the second Jürgen Klopp – and downright wrong to perceive him as Klopp's apprentice. But in footballing terms, they are as close to managerial blood brothers as you can get. At Mainz under Frank, Klopp played at right back and Lieberknecht in right midfield. Legend has it that they would fight over the fact that Klopp used to smoke when they roomed together. As coaches, meanwhile, they share a love of emotional displays on the touchline, of charm (albeit in different veins) off the pitch, and, of course, of that Wolfgang Frank School of pressing and attacking creativity.
While Klopp's career ascends to ever greater heights of adulation, cult status and footballing success, Lieberknecht's phenomenal achievements in the lower echelons go slightly more unnoticed. Even now, there are few who give Eintracht much of a chance of Bundesliga survival, (though Klopp is one of the few who do). They simply do not have the resources, and while they remain capable of beating sides like Leverkusen on their day, it would seem a foregone conclusion that Lieberknecht's will be a brief foray into Bundesliga management this time around.
More important for many fans than the near unattainable goal of survival is to win the derby games. Eintracht notched up their first win of the season against local rivals Wolfsburg in a sudden explosion of energy, but it is tonight's derby against Hannover 96 that they are really relishing. The game between the two traditional clubs of Lower Saxony is one of the biggest rivalries in German football. Tonight it will be played in the Bundesliga for the first time in 37 years.
Fears of fan violence are of course taking centre stage. Hannover's stadium capacity has been reduced by 1,500 in order to help the 1,700 stewards and security personnel who have been enlisted for the game. It is not necessarily an overreaction. Yesterday, Eintracht fans let a pig loose in the centre of Hannover. They had dressed it in a Hannover scarf, and daubed "96" on its side in reference to the club, and the number "1" on its back in a presumed allusion to Robert Enke – the Hannover and Germany goalkeeper who took his own life in 2009.
If any rivalry has the potential to lead to truly ugly scenes it is this one. Even after 37 years of not playing each other, Hannover and Braunschweig have still always done battle for the right to the accolade of Lower Saxony's biggest club. Right up until the sixties, when Eintracht became a founding member of the Bundesliga, they had enjoyed that honour. Since then, the balance has shifted.
In the last few years particularly, Hannover have risen to being a club with regular and reasonable European aspirations. What makes that all the more difficult for Braunschweig fans is that, like their club, their rivals came up from nothing on a much lauded if not entirely perfect system of frugality. They are at once a point of loathing and an encouragement to Lieberknecht's project over the road.
Lieberknecht will know all this. He knows that to Braunschweig fans, an away win in Hannover really would mean more than survival. Even he has claimed that relegation would not be "a crippling blow". This is a man whose coaching dissertation was entitled "The difficult balance between tradition and progress at Eintracht Braunschweig". He understands the game tonight, and that for now, his long term project can be put on hold to surrender to an individual football match. We can expect and incredible fight from Braunschweig, determined pressing, positivity in attack and, should his team prevail, we can expect emotional celebrations of the ilk of Jürgen Klopp. 
Join our new commenting forum
Join thought-provoking conversations, follow other Independent readers and see their replies