Luis Suarez reveals Barcelona coach Luis Enrique said his return to training was 'like a prisoner from Guantanmo Bay'
'Everyone applauded the released prisoner,' Suarez wrote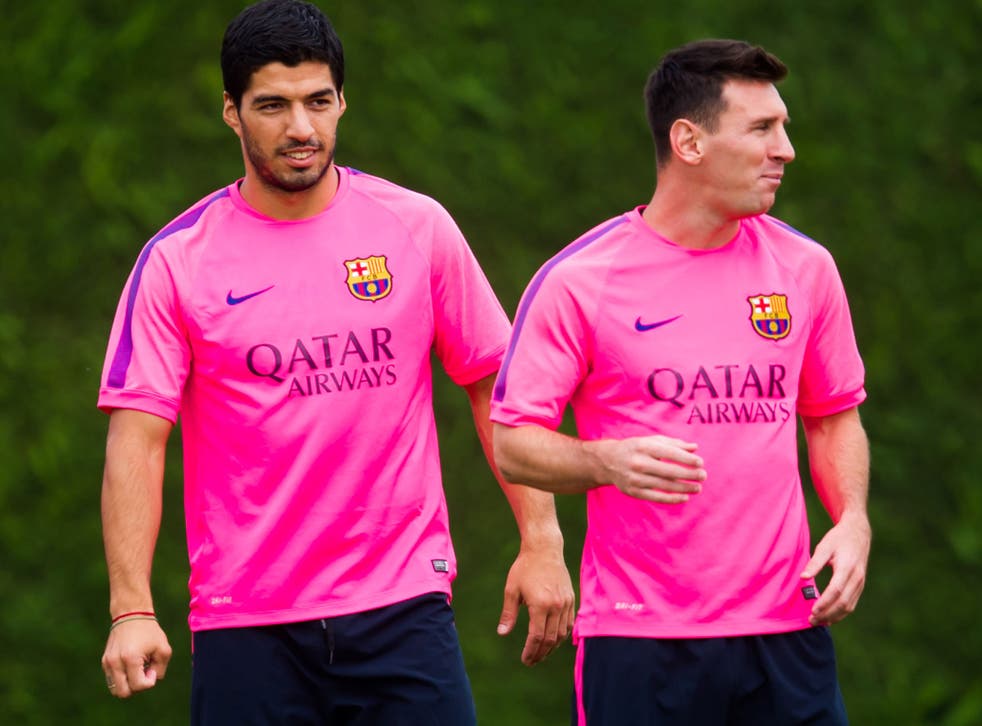 Luis Suarez's return to training after serving his four-month suspension was described as "like a prisoner from Guantanamo" by his manager at Barcelona, Luis Enrique.
In his recently released book, Luis Suarez: Crossing The Line, Suarez writes that Enrique compared his situation with a convict having been released from the US prison camp.
The Uruguayan was initially given a four-month ban from all football activity after biting Italy's Giorgio Chiellini during the World Cup and was not even allowed to train with his new team-mates following his £75m move from Liverpool.
After an appeal to the Court of Arbitration for Sport, Suarez was given permission to start training with his team-mates and play in friendlies.
Suarez wrote in his new book: "It wasn't the most orthodox of presentations to the rest of the squad either, the day I was finally allowed to train with the team.
"Barcelona's manager Luis Enrique gathered in the players and told them: 'Well, they have finally got him out of Guantanamo to be here with us today for training...'
Luis Suarez: His controversial career in pictures

Show all 28
"Everyone applauded the released prisoner and I did my best not to look too embarrassed about being the centre of attention."
Join our new commenting forum
Join thought-provoking conversations, follow other Independent readers and see their replies