Manchester United vs Benfica: A fixture with a long history of shaping the English giant's future
United's encounters with Benfica over the years have signposted numerous historic moments in the club's evolution - who knows what this match will end up representing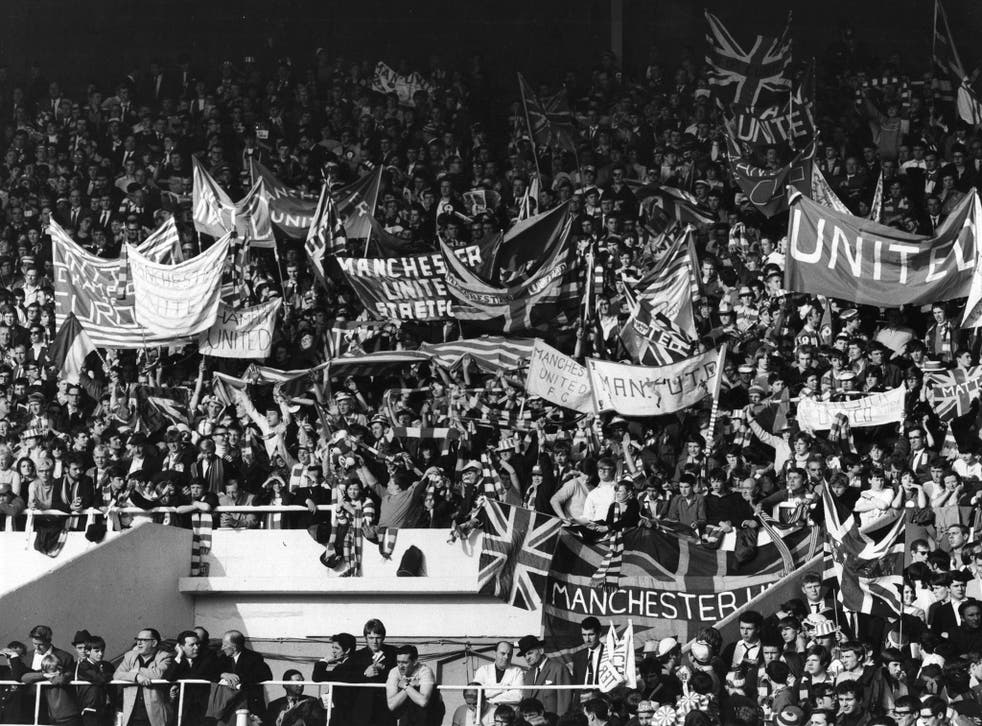 There was an unusual but understandable air of trepidation to Sir Matt Busby. It was Match 1966 and the first time Manchester United had ever set foot on the awe-inspiring Estadio da Luz pitch, but also the club's first European Cup quarter-final away leg since the tragic trip home from Belgrade that brought the Munich air disaster in February 1958.
That alone would been enough to occupy the minds of Busby and survivors like Bobby Charlton and Bill Foulkes, but there was also the challenge this game away to Benfica represented. The Portuguese champions had in the previous five years become the kind of truly dominant European Cup team that the Busby Babes should have become, that the great man himself still so wanted to create. With Eusebio coming to his peak, Benfica had won the competition twice in that time - 1961 and 1962 - and reached the final on another two occasions, 1963 and 1965.
Firing that record was a fearsome home record. In their previous 17 European Cup games in Lisbon, they had scored an average of 4.3 goals - and never been beaten. As such, Busby feared that a mere 3-2 win from the February first leg at Old Trafford would just not be enough to see United into the semi-finals against such pedigree, especially since they had lost 5-0 to Sporting in the same city in the Fairs Cup two years previously.
So, he did something he'd never done. He asked them to keep it tight.
"He had never said that before, ever," George Best told biographer Joe Lovejoy decades later. "We didn't know how to keep a game tight. We just knew how to batter teams, which is what we did."
Or, rather, it was what Best did. "A hurricane passed through the Luz that night," Benfica's Antonio Simoes said, "and his name was George Best." Within a mere 15 minutes, he had dazzlingly scored twice and set up a third for John Connelly, as United won 5-1. BBC Commentator Kenneth Wolstenholme described it as "a luscious box of chocolates Manchester United have served up". The Portuguese paper Bola described Best as 'El Beatle'. One legend was born - and another legend reborn. Best overnight transformed from a brilliant young Irish footballer into an international superstar, while United had announced to Europe that they were back, and in style. The club of the tragic Babes were triumphantly bewitching the continent once more.
This is also why, as Jose Mourinho's side go to the new Estadio da Luz on Wednesday night, a fixture against Benfica will always be a special occasion for the visitors. The Portuguese club have been the opposition side in so many landmark moments in the history of United.
The next meeting far surpassed even that night of announcement in 1966. It was the night of deliverance in 1968.
United had frustratingly gone out to a much more pragmatic Partizan Belgrade in the 1965-66 semi-finals, 2-1 on aggregate, albeit with Best and Denis Law unfit. Such caveats were no consolation for Busby. He felt the dream had evaporated, and even considered quitting. Players saw tears in his eyes after that defeat, as Busby described it as "the lowest ebb since the Munich air crash".
As ever, though, he would persevere. United rallied, won the English title again in 1966-67, and roared through Europe the following season. The final was to be at Wembley, and the opposition were to be Benfica.
Given the night and sense of fate surrounding it all, the identity of the other team was probably always going to be immaterial to United's will to impose themselves on the occasion, but it still only served to deepen the importance of the Portuguese club to Old Trafford history. There was a sense of symbolism to one of the most significant moments of the game. With the score at 1-1 with just minutes to go, Eusebio finally escaped the attention of Nobby Stiles to absolutely thunder a shot at goal. That exact move from the Portuguese great had become one of the most certain things in football - but not this time. Alec Stepney stopped it. Eusebio was to be defied, United just not to be denied.
In extra-time, one of the two surviving Babes in Charlton scored his second of the game, and set the side on the way to a 4-1 win. Best claimed the goal that put United decisively ahead, with Brian Kidd completing the rout, as Busby completed a life goal. The European Cup was lifted.
"No club and team ever had greater motivation," Charlton would say. "It was a beautiful feeling. It was triumph and deliverance all wrapped up into one, but the deepest emotion would take a little time to well up."
It had struck United's David Sadler straight away, though. "I remember looking at Bobby and the boss," he said. "They both looked old… there was a sense that this was the end of something momentous and it was almost immediate."
The very next time United visited the Estadio da Luz, almost four decades later, was supposed to be the end of something too. It was supposed to be the end of Sir Alex Ferguson's time, as this was a hugely difficult time in his management.
It was December 2005, the club had the previous summer been bought by the Glazers and the season had started dismally as a supposedly ill-fitting and poorly constructed side had under-performed, leading to legendary captain Roy Keane railing against it on MUTV and ultimately getting sacked in a sensational and seemingly end-game moment that November.
It left a situation where United needed a positive result against Benfica, or they would go out in the Champions League group stage for the first time since the 1994/95 season. They could not get it. A young and apparently rudderless team were beaten 2-1, with Cristiano Ronaldo and Wayne Rooney left ineffective and distraught. United were out - but Ferguson was not. This ultimate low would directly lead to a high.
The side had looked so disparate because it was the beginning of something, not the end. Ferguson was building a new side, but still had blocks to put in place.
By the following September, Nemanja Vidic, Patrice Evra and Michael Carrick had been signed, Rooney and Ronaldo had matured and the team looked back on form after an exhilarating start to the Premier League season. And in another twist of fate, they once again found themselves back in the Estadio da Luz in the Champions League. Benfica were this time dismissed, the 1-0 win not truly reflecting the game, but Louis Saha's swish goal reflected the sweeping nature of United's football.
This was also one of the foundation results of what was the club's most successful ever side. Two years later, they were European champions again. Eleven years later, they are back playing Benfica in Lisbon again. Who knows what this match will end up representing.

Join our new commenting forum
Join thought-provoking conversations, follow other Independent readers and see their replies