Manchester United vs PSV: How Louis van Gaal's team could use a George Best on 10-year anniversary of his death
The United manager once played against the legendary Northern Irishman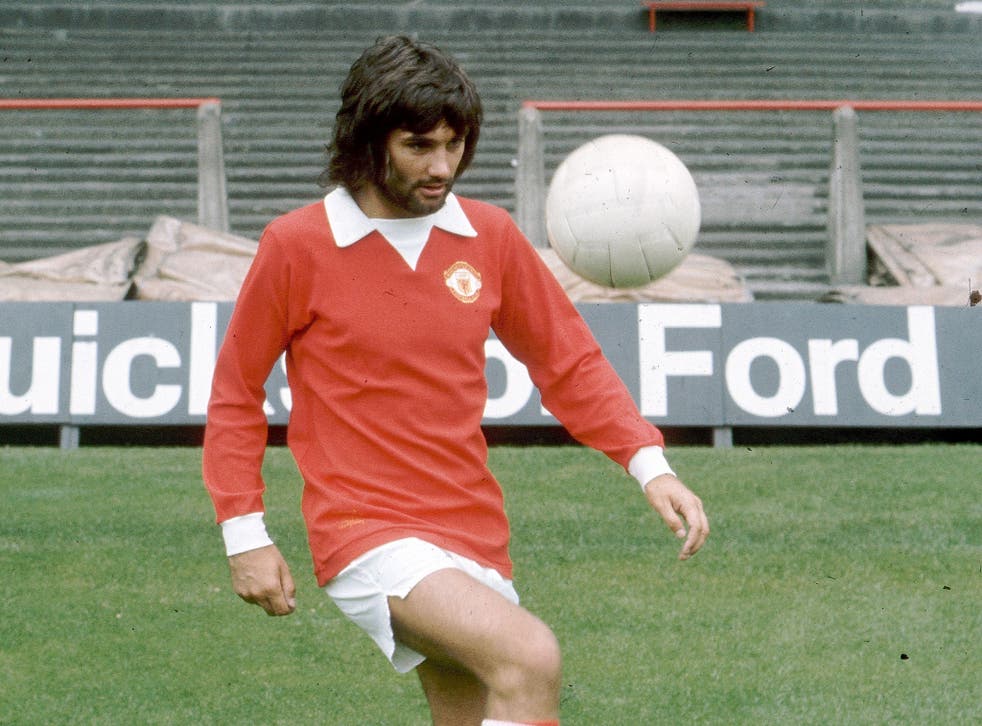 Even Louis van Gaal met his match when he faced arguably Manchester United's most supreme footballing individualist. "I had the privilege to play against him and maybe it is a question for the quiz. I don't tell what match," the United manager said of George Best, the Old Trafford force of nature who died 10 years ago today.
Though the Dutchman responded to the question of how he fared that day by recalling that "I won with my team," his mind was playing tricks on him. His Sparta Rotterdam team lost 3-1 to Best's San Jose Earthquake in California on 18 July 1981, a game in which Dick Advocaat scored a consolation goal and, in one account, Van Gaal was actually man of the match.
"I think every player of my age has seen him play so it is not so difficult," Van Gaal went on to say of Best and if the occasion had permitted more talk, he may have seen an irony because what he lacks now are individualists who can change the game at a stroke. Instead, he has built the new United around principles of security and solid defence, lacking much faith in the idea of scoring at will. It was the perception that United lack dynamism which absorbed one of the Dutch journalists, who questioned him again and again on the subject yesterday.
Watford 1 Manchester United 2 player ratings

Show all 22
Van Gaal did not deny the suggestion that he yearned for the services of Arjen Robben, the totem of his Dutch World Cup team last year. "When I answer that question, then you are writing open doors for Robben, [like] what you have written about [Cristiano] Ronaldo and that I didn't say..." he replied.
Tonight, pragmatism is the watchword for a match against PSV Eindhoven which could see United qualify for the Champions League knockout stages with a win, yet find themselves travelling to Wolfsburg in need of a win, if they lose.
Wayne Rooney, Anthony Martial and Marouane Fellaini all trained, putting themselves in contention to play, but for Luke Shaw, who broke his leg in Eindhoven, such a prospect is a long way ahead.
A further scan on Friday may tell whether the leg, shattered in the devastating challenge by PSV's Hector Moreno back in September, is healing in such a way that his season need not be over.
Until then, Van Gaal has packed Shaw off away from Carrington for a four-day break, to spare him the trauma of watching Moreno and Co at Old Trafford.
Shaw was "fed up" with his recovery regime, the manager said. "I thought [the reason] why he is fed up, may because of the match of PSV and every player has to watch the game from the stadium to support their colleagues."
There would be no payback to Moreno from his players for the 20-year-old Shaw's suffering, he insisted. "No, my players are not doing that. I am sure of that."
The manager is also without Phil Jones and Ander Herrera because of injuries they suffered in the win at Watford on Saturday.
Second in the Premier League and with possible European progress tonight feels like an advance on what Van Gaal might have expected by late November, though he said that he still remained unsatisfied.
"I think we have a better balance in our selection so I expect then that we shall do it better than last year," he reflected.
"Still I need more balance in my selection." It was the balance between the offensive and defensive dimensions he alluded to. What wouldn't he give for fraction of the spirit of Best?
Join our new commenting forum
Join thought-provoking conversations, follow other Independent readers and see their replies