Marco Verratti video: PSG midfielder pulls down shorts of opponent in most cynical foul ever
VOTE: Should it have been a red card?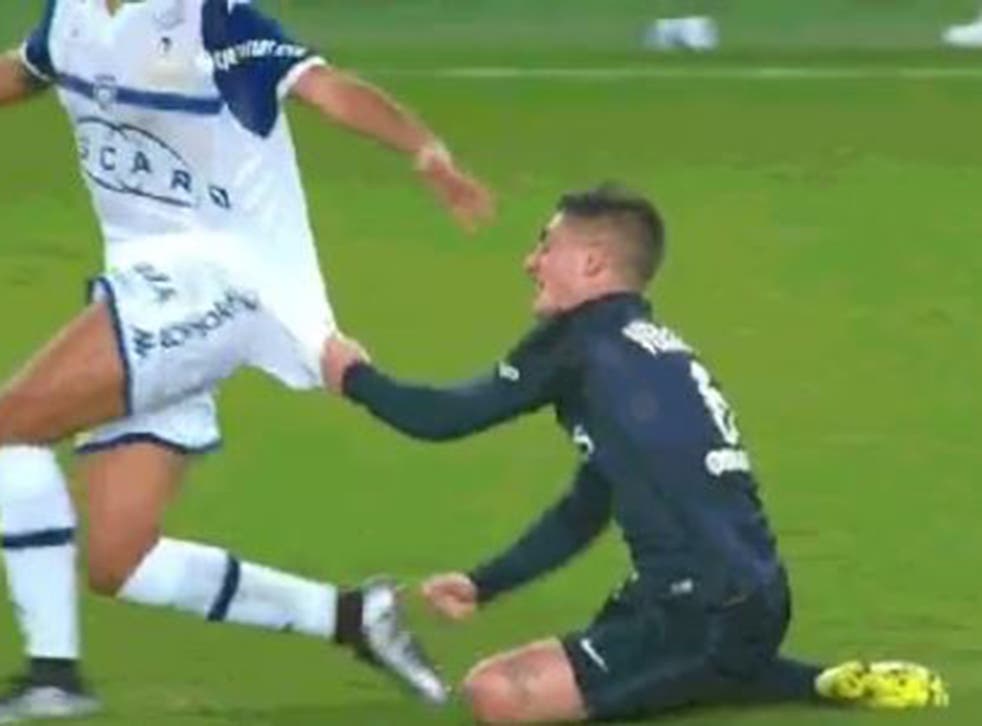 Paris Saint-Germain midfielder Marco Verratti was booked for one of the most cynical fouls one will ever see as Laurent Blanc's side beat Bastia to stay top of Ligue 1.
The Italian, 23, lost the ball on the edge of the box leaving the away side to break quickly.
They had numbers but the diminutive midfielder decided to take matters into his own hands...
"I will not make a mistake with the feet because it is dangerous to the opponent," Verratti said. "I tried to take the shorts. It was not a good choice."
Should Verratti have been sent off?
Watch the video and vote below
He added: "I had lost the ball and we were outnumbered. I didn't want to be at fault for a goal."
Laurent Blanc had suggested in his own post-match conference that the midfielder may have been sent off if he had committed that foul in the Champions League.
Verratti, laughing, added: "I don't think so. It isn't dangerous to the opponent.
"It is never red."
What do you think? Vote above
Join our new commenting forum
Join thought-provoking conversations, follow other Independent readers and see their replies