Mario Balotelli at centre of racism storm after Berlusconi Jnr calls him 'the family's little n****'
Italy international was at the centre of a racism row before when a newspaper cartoon depicted him as King Kong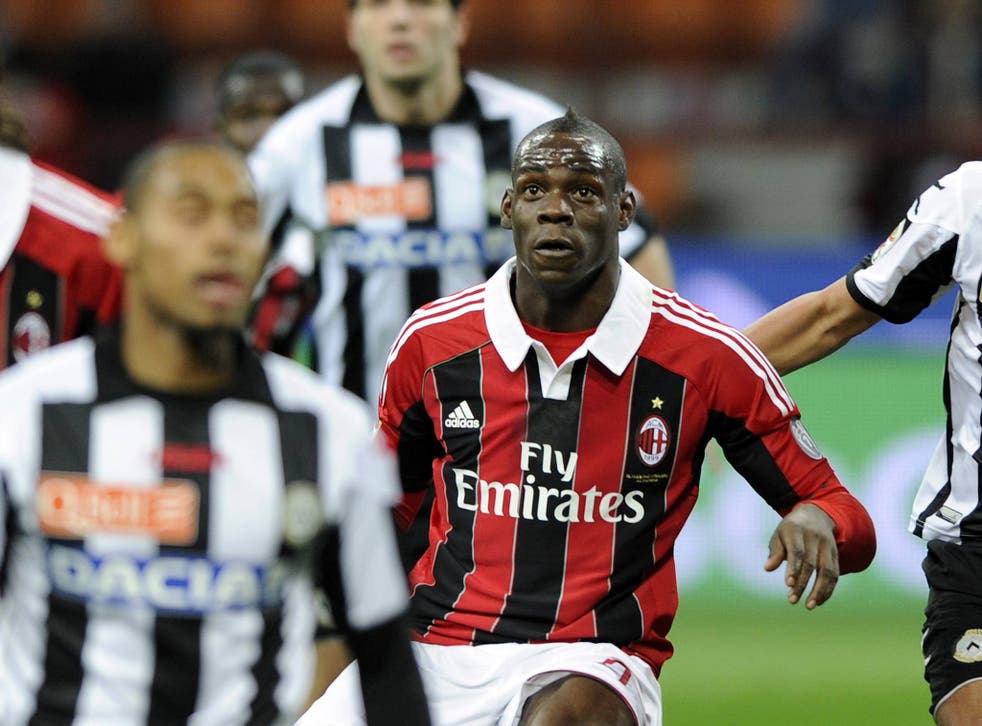 Mario Balotelli is at the centre of a fresh racism storm in Italy, just days after completing his return to his native country with a move to AC Milan.
The former Manchester City striker was described as "negretto di famiglia" - translated as "the family's little n****", by the Milan vice-president Paolo Berlusconi, younger brother of the club president Silvio.
The comments were made at a political meeting in Monza near Milan on Sunday, and were caught on video by local reporters. They have since been aired on the website of Italian newspaper La Repubblica, and while not receiving much attention immediately, criticism took off after foreign media picked up on the footage.
The comments come at a sensitive time for the club and Italian football, with Milan midfielder Kevin Prince-Boateng recently staging a walk-off in a friendly match after being racially abused by a section of supporters. Boateng's actions won praise from Berlusconi senior.
Paolo Berlusconi was attending a rally for a candidate for his brother's right-wing People of Freedom party when he made the comments.
He said: "Okay, we are all off to see the family's little n****. He's a crazy head. All the young ladies are invited as well - you can even have a chance to meet the president (Silvio Berlusconi)."
A spokesman for the Serie A club said today there would be no comment from AC Milan regarding the video.
It is not the first time Balotelli has been at the centre of a race row in Italy. During Euro 2012 Italian newspaper Gazzetta dello Sport published a cartoon depicting the former Inter Milan player as King Kong. The image of a giant Balotelli was shown swatting away footballs as he scaled Big Ben.
A spokesman for the anti-racism organisation Kick It Out pointed out at the time of the cartoon's publication the importance of Balotelli for you black players.
"Mario is such an important person in Italian football.
"Aspiring players in Italy who want to follow in his footsteps could wonder what support they will have when they get to his level when they see cartoons like that."
Balotelli's start to life on the pitch at AC Milan has started promisingly, with the striker scoring twice on his debut against Udineses at the weekend.
Join our new commenting forum
Join thought-provoking conversations, follow other Independent readers and see their replies