Marseille retire 29-year-old Mathieu Valbuena's number
The midfielder completed a £6 million move to Dynamo Moscow three days ago, and Marseille have wasted no time in marking his absence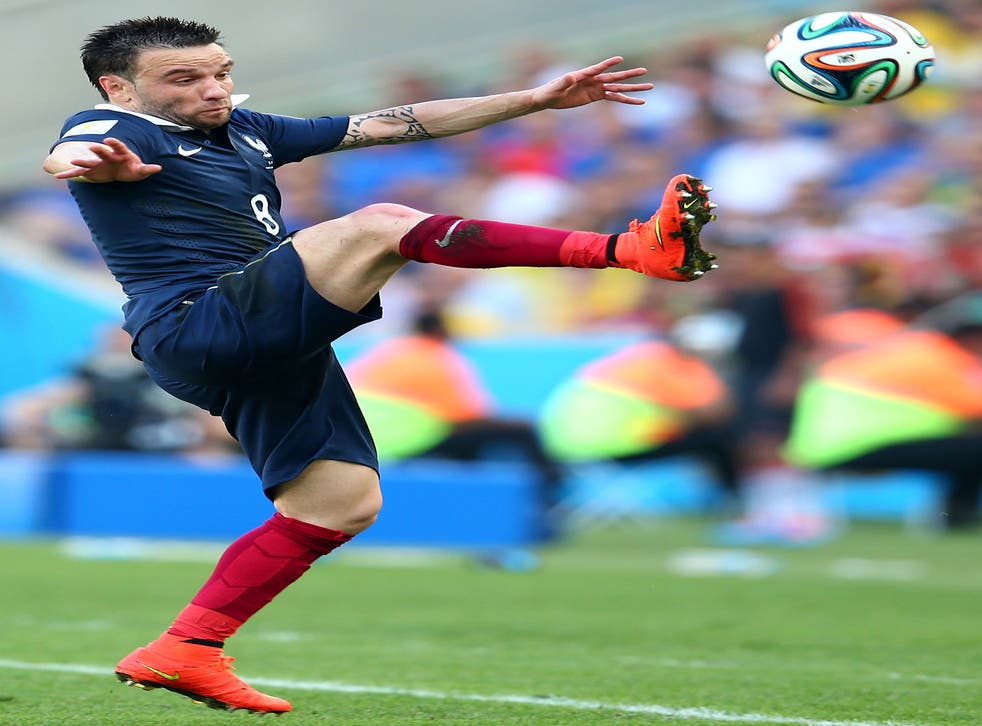 The retirement of a player's number is reserved for a quiet period well into his late middle-age, once the silverware on the mantelpiece has collected an appropriate amount of dust.
Marseille however do not seem to have got the memo. The giants of the French Riviera lost their star midfielder Mathieu Valbuena to Dynamo Moscow three days ago and have reacted with something akin to footballing mourning, retiring the player's number 28 shirt.
Valbuena's £6 million deal comes after the diminutive attacker impressed for Didier Deschamps' France side as they reached the quarter-finals of the World Cup in Brazil.
Perhaps Marseille's decision, officially announced by club President Vincent Labrune on Tuesday was influenced by the longevity of Valbuena's stay at the Stade Velodrome. He made 227 appearances for the club over eight years - a show of devotion rarely witnessed in the modern game.
Then again, maybe Marseille have simply hit upon the pointlessness of shirt numbers above twenty and found a convenient excuse to get rid of them. The club has made the same move with the number 21 shirt of Souleymane Diawara, who is currently in talks over a move along the coast to Nice.
Diawara has appeared 154 times for Marseille - but he has only been at the club since 2009.
Marseille's logic sets a challenging new precedent for clubs across the globe. Gone are the days when a player's shirt would be raised to the rafters as he approached his octogenarian life - and now, it seems, is the era of the ice hockey style premature elevation to iconic status.
Join our new commenting forum
Join thought-provoking conversations, follow other Independent readers and see their replies