Pain in Spain: La Liga in financial turmoil
TV companies are pulling the plug and players are heading for foreign fields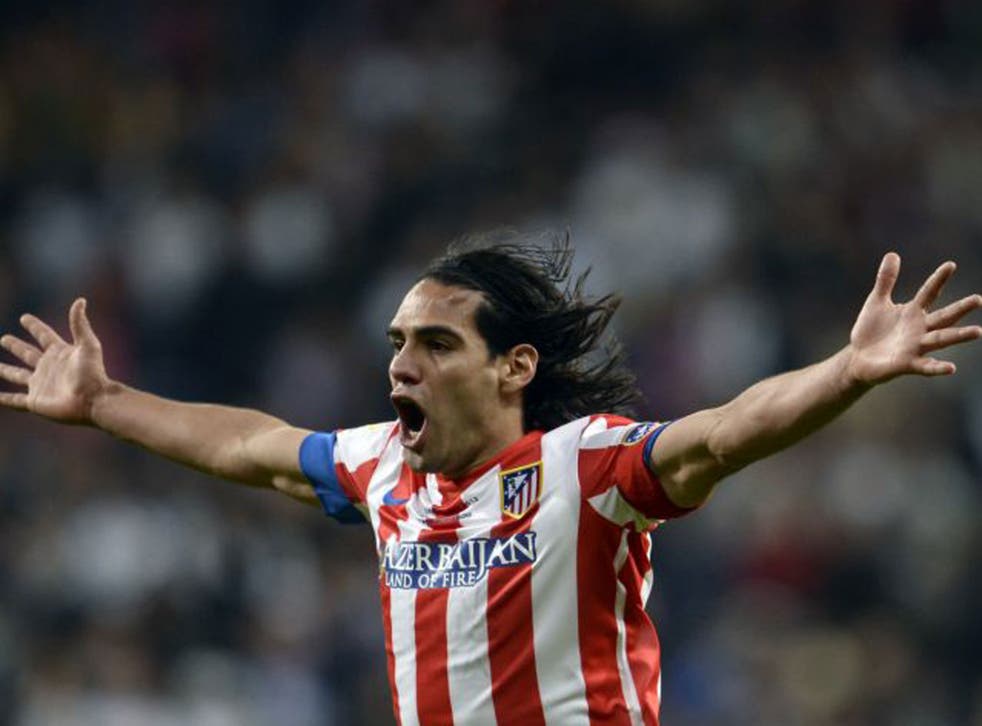 Real Madrid face Bournemouth tomorrow in a pre-season friendly that pits a club likely to generate €500m next season against one likely to generate £5m. It is a financial mismatch of surreal proportions but it is nothing Real Madrid are not used to in La Liga.
While they and Barcelona come first and third either side of Manchester United in Forbes' latest football rich list the rest of Spain is weighed down by a now completely unsustainable debt of €4,100m (£3,532m) and a talent drain that makes the new Manchester City striker Alvaro Negredo the 24th player to leave La Liga this summer.
Twelve of those 24 departing players have moved to the Premier League and there are now 34 Spaniards playing in England. Back in Spain, the national team coach Vicente del Bosque's hometown club Salamanca has already gone bust and Andres Iniesta paid €240,000 to save his former club Albacete from a similar fate.
The two television companies who share the rights to show La Liga matches are both losing subscribers at an alarming rate and one is pushing for the first clasico of the season to kick off at midday as they try to get a better foothold in the Asian market.
Mid- and lower-table Premier League clubs are receiving a sizeable share of the new three-year £5.5bn TV rights deal and many have decided to buy Spanish but in Spain only the four clubs who have qualified for the Champions League have not had to cut their budgets drastically, with an overall decrease of 14 per cent on last season. Eight of the 10 sides who trailed the top two in last season's final table have already had to sell their best player.
Atletico Madrid finished third but have a debt of around €180m. They sold Radamel Falcao to Monaco for €60m but will see a fraction of the money because they only part-owned him and have had to reduce their tax bill first before spending.
They had looked at the option of buying Negredo with the help of sports investment company the Doyen Group but as soon as Manchester City entered the race they had to look elsewhere, signing David Villa – a quality alternative but four years older.
Investment group participation, banned outside of Spain, is being encouraged because it is seen as one of the only viable ways of meeting the Secretary of State for Sport Miguel Cardenal's demand for €1,000m to be wiped off the top two division's debt over the next three years.
Finishing fifth last season were Valencia, who owe in excess of €300m – around the same as Real Madrid and Barcelona but with well below half their income. They wanted to sign Iago Aspas this summer but had no chance as soon as Liverpool stepped in.
Sixth-placed Malaga are in the hands of Sheikh Abdullah al-Thani. He spent €40m on new signings when he arrived in 2011, promising to build a new training complex. But the grass grows high on the proposed site, Malaga are banned from European football and the best players are sold off while others seek legal advice over unpaid wages.
Of the 24 clubs who have entered administration in the top two divisions in recent seasons, seventh-placed Betis are one of those now out. But they are still restricted to signings such as Cedric Mabwati from second division Numancia, whom they bought for the price of a cup of coffee – the 21-year-old from Congo had his buyout clause set at a symbolic €1.20.
Sevilla, having sold stars Negredo and Jesus Navas, will join Betis in the Europa League next season but only because Rayo Vallecano, who finished above them, were not permitted a Uefa licence because of their finances.
Further down the league, relegated Deportivo owe €156m and face the threat of extinction, as do 100-year-old Racing Santander, who fell victim to Ali Syed, the businessman who was blocked from buying Blackburn Rovers in 2010.
Amid all the chaos Barcelona and Madrid still take 50 per cent of the television money at around €140m a year but the two pay-per-view television channels which share broadcasting rights are losing subscribers to the point where there is little hope that national television revenues will jump to bumper Premier League levels any time soon.
Digital+ admits it has lost 15 per cent of subscribers in the last year and Mediapro, which has just closed down one of its spin-off channels, Marca TV, is 25 per cent down in the last two years. Cardenal wants television revenue negotiated jointly by all clubs from 2014 and paid through a League/Government body with the power to ensure state creditors are paid first –football's current tax debt is €663m.
With domestic demand deflated, the new League president Javier Tebas, who has at least managed to sign a three-year sponsorship deal for the League with the bank BBVA worth €70m, wants to concentrate on promoting La Liga to Asia and the US, and a lunchtime kick-off for that first clasico of the season would help the cause. According to Deloitte, the Premier League made €2,900m in the 2011-12 season while La Liga made just €1,800m.
The league's big two players have also seen their privileges reduced in the new economic climate. As reported by The Independent in April, the European Commission is investigating how Real Madrid received a piece of land worth €421,000 in 1998 from the city council as part of a land swap deal, and then used that same piece of land in 2011 in another land swap, with it revalued at €22.7m – a 5,400 per cent price increase that potentially constitutes illegal state aid.
The Beckham Law that once helped attract foreign stars as it put them in a lower tax bracket has gone, and banks no longer lend clubs money – Madrid were lent €150m in 2008 when they spent €250m on new players. These are changes that have made the purchase of Gareth Bale beyond the club's reach this summer.
The financial crisis has its benefits for the national side, with so many players getting experience in other leagues. Only one player in Spain's recent Confederations Cup squad – Roberto Soldado – does not either play for one of the country's big two teams or for a side outside of Spain and Chelsea's Cesar Azpilicueta admits: "We go abroad and learn new things and, as a consequence, there is really strong diversity in the squad."
Neither is the exodus affecting the number of Spanish players in La Liga. While last season the Premier League's top four clubs used only 29 English players, in Spain the number stood at 60 and the percentage of national players in La Liga has stayed at over 60.
Departing players' places are often taken by young Spaniards produced by poorer clubs with no alternative but to develop their own talent – Sevilla signed 19-year-old winger Jairo Samperio from Racing Santander after selling Navas.
All of which is good news for Del Bosque. Until he remembers that his hometown team Salamanca – a club about the size of Bournemouth – went out of business this summer, and that without massive cutbacks throughout the league for the foreseeable future others will follow.
Leaving La Liga: How Spain compares
League Players bought Players sold Balance
Premier League (Eng) €306m €59m -€247m
Ligue 1 (France) €247m €82m -€165m
Serie A (Italy) €237m €210m -€27m
La Liga (Sp) €228m €288m €60m
Join our new commenting forum
Join thought-provoking conversations, follow other Independent readers and see their replies