Juventus midfielder Paul Pogba wears Tricolore on boots to commemorate Paris attack victims
PSG wearing kits with 'Je Suis Paris' on them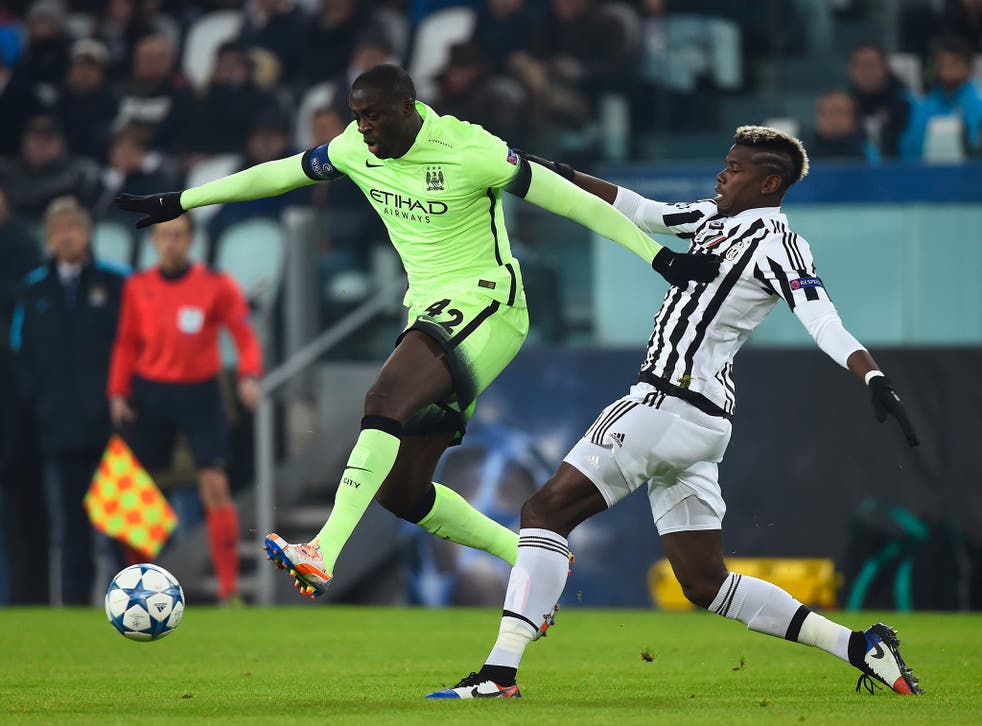 Paul Pogba was praised on social media after wearing custom boots as a tribute to the victims killed in the Paris terror attacks.
The Juventus midfielder wore the Tricolor on his Nike boots as a mark of respect to the 130 people who were killed in attacks across Paris on 13 November.
Pogba was on the bench when bombs exploded outside the Stade de France as the French national team played Germany in a friendly.
The gesture comes on the same night as Paris Saint-Germain wear special kits with the slogan 'Je Suis Paris' in place of their usual sponsorship
Juventus took an early lead against Manchester City through Mario Mandzukic.
More follows
Join our new commenting forum
Join thought-provoking conversations, follow other Independent readers and see their replies