Porto have just released their new 2015/16 away kit and it's a candidate for the worst ever
The two-tone brown strip with turquoise stripes and trim hasn't gone down well among football fans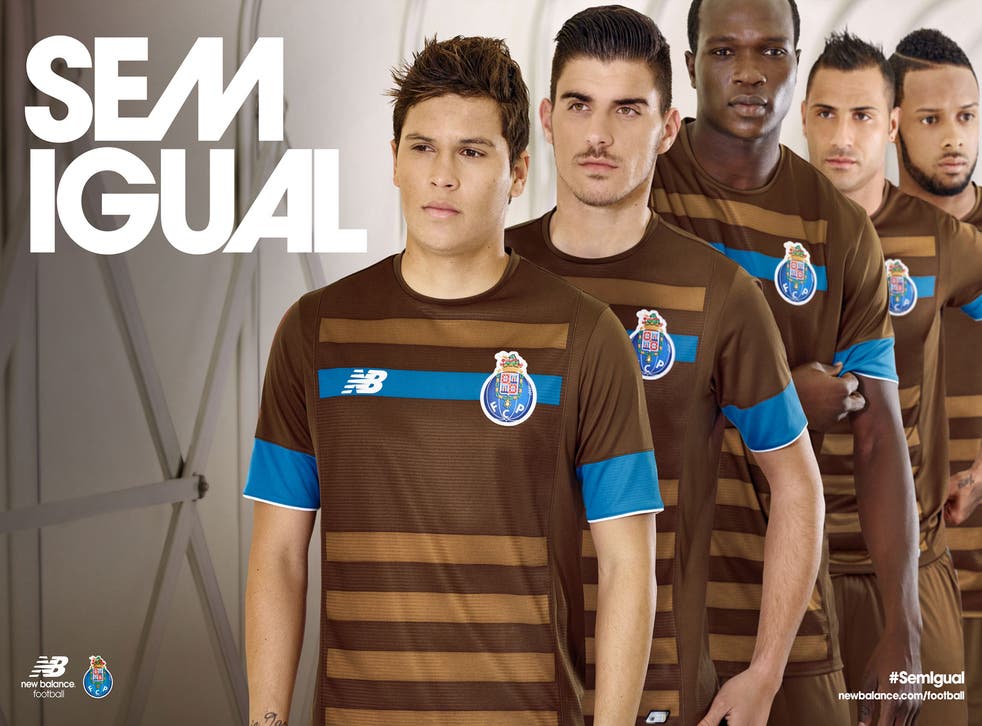 Porto have unveiled their new away kit for the 2015/16 season that has a "highly fashionable look in keeping with the town's style", and it's dreadful.
Made by kit suppliers New Balance, the strip is a "cocoa brown colour" with "subtle stripes", but the fun doesn't stop there. There's added "striking blue trimming around the cuffs and across the chest", but while the description is a good selling point, the finished article just doesn't quite cut it.
We think it's the colour clash that ruins the kit, with the two-tone brown undermined by the turquoise sleeves and stripe through the Porto crest.
Thankfully, the iconic Porto goalkeeper kit returns for another season, with the all-yellow strip looking fairly normal, if professional.
The aim, according to New Balance Football's general manager Richard Wright, is to make a "bold statement", and it's fair to say that the brand has succeeded.
The kit unsurprisingly didn't go down well on Twitter.
"The FC Porto away kit has always made a bold statement and we have continued that with this latest kit design," said Wright. "With some of the latest New Balance kit technology, in the form of NB Flex and NB Dry, we have created a kit that not only looks good but performs at the highest level."
The kit is available to order for fans in the United Kingdom here, should you feel that it stands out from the crowd as intended.
Join our new commenting forum
Join thought-provoking conversations, follow other Independent readers and see their replies