Real Madrid defender Raphael Varane thanks Chelsea boss Jose Mourinho for giving him a 'kick up the backside'
The Portuguese manager gave Varane his break at Madrid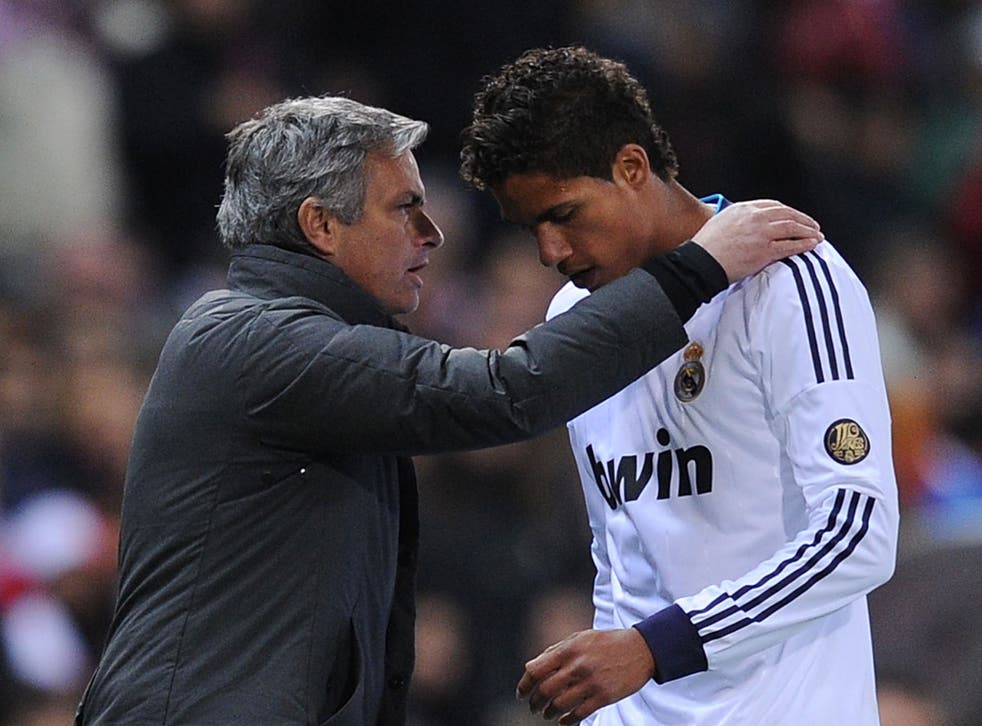 Real Madrid defender Raphael Varane has praised Jose Mourinho for giving him a "kick up the backside" during the pair's days together at the Santiago Bernabeu.
The Chelsea manager bled the through in Madrid during the 2011-12, giving him his first team debut against Racing Santader at the age of 18.
However, when Varane's form dipped in his second season at the Spanish giants, a timely dressing down from Mourinho inspired the Frenchman to turn his form around.
Champions League draw in full

Show all 32
"During my second year at Madrid, Jose Mourinho gave me a kick up the backside," he told Le Journal du Dimanche.
"I wasn't doing well, I wasn't managing to do what he wanted me to out on the pitch.
"So he chided me, saying: 'Why don't you run in training?' My first reaction was to mutter, 'Oh come on...' But I knew he was right, I had more to give."
Mourinho, who divided opinion among the media, the fans and in the dressing room during his time in Madrid, was nevertheless praised further by Varane, particularly for his motivational skills.
"Mourinho doesn't need to give long speeches," Varane continued.
"He's direct and to the point. What he said to me was for my own good. Without regular pressure like that, I can tend to rest on my laurels."
The Independent has launched a new football app! Live scores, in-game stats, breaking news, videos and push notifications are just some of the many features. Use the links below to download and get more from Indy Football...
iPhone
http://ind.pn/iphonefootball
iPad
http://ind.pn/ipadfootball
Join our new commenting forum
Join thought-provoking conversations, follow other Independent readers and see their replies