Renato Sanches caught in limbo as life at the top continues to take its toll on Portugal's golden boy
Renato Sanches most certainly has time on his side, but the Portuguese is at risk of failing to reach his full potential as he struggles to adapt to life in the fast lane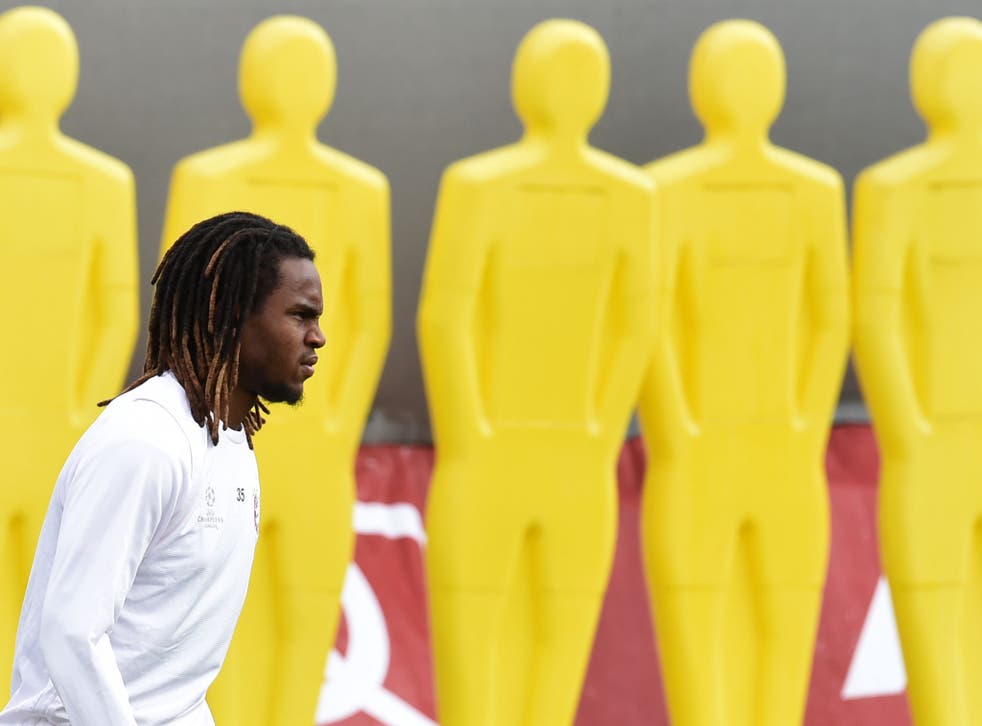 Renato Sanches' international career has consisted of taking one giant leap forward, before being sensibly asked to backtrack. It is a case of taking stock of the situation, an extraordinary one at that, before engineering the right scenario for him to continue onwards and upwards once again.
After failing to find his best form in Portugal's first two matches in the ongoing Under-21 European Championship, it appears that it is proving tough for him to find that first convincing step towards revitalisation. After the domestic season he has had, it is little wonder.
The teenager's first full cap came at the tender age of 19, the ultimate prize at the end of a whirlwind six months. Plunged into the 2016 European Championship at senior level, where he helped Portugal to lift an unexpected title as the final's youngest ever participant, he became the tournament's breakout star.
His talent was unquestionable, despite being under pressure to help deliver his country's first major piece of silverware. Composure on the ball, his explosive acceleration and the way he carried himself on the field did not correlate to the amount of top-level experience he possessed. To be named the young player of the competition, just 254 days after making his professional debut, was nothing short of a colossal achievement. In October 2016, he was named Europe's Golden Boy. Now, he finds himself in Poland with the national under-21 squad.
Performances at Euro 2016 paved the way for a move to Bayern Munich, one of the great titans of the continent. Hindsight suggests that the decision to leave Benfica behind for the bright lights in Germany may have been one taken too soon and too readily, but he has quality to be coaxed back out.
A season which consisted of just six Bundesliga starts set the teenager up precariously for this summer, but with Portugal's under-21s he has had the opportunity to build a solid foundation for the 2017/2018 campaign. Rather than playing a bit-part role with the senior squad at the Confederations Cup in Russia, the choice was made to give Renato Sanches the chance to prove himself with minutes against his peers. A decision designed to help control expectation and protect the player himself.
The former Benfica midfielder's international teammate William Carvalho became the Under-21 European Championship Golden Player back in 2015, with Luis Figo the only other compatriot of theirs to earn the same plaudits. Now, a little older and conscious of what he must do in order to fight his way into Carlo Ancelotti's domestic plans, a similar challenge has been set for the Bayern youngster - but it has been a bridge too far for now.
Adapting to a new club, country, language and culture are some of the challenges that fully-fledged and seasoned professionals struggle with at the height of their powers, but the 19-year-old still has a lot of work ahead of him on the football field too. A switch to the Allianz Arena, while a huge statement of trust in the Portuguese midfielder's ability, may have plucked him out of a comfort zone that would have nurtured him further.
Renato Sanches started on the bench during Portugal's opening group game against Serbia, but his eventual second-half contribution was less of a shock. A beautifully weighted through ball into the path of Bruno Fernandes helped his side to their second goal in a 2-0 Group B victory. It was a rebuttal to any doubt about his attitude leading into what could be perceived as a demotion to youth level.
"Disappointed? No, I'd be disappointed if I hadn't been called up to the U20s. I'm here to help," the young midfielder explained after the Serbia clash.
"I want to give my best and help the team. As things are, I just have to do my job, I don't have to answer to anybody. On the pitch is where I will do the talking."
If there was an opportunity to answer any doubters or critics, it was in Portugal's Group B clash against Spain. A true acid test against arguably the strongest squad on show in Poland. A sluggish first-half showing highlighted his understandable rustiness, his inability to display the same verve and drive that earned him so much attention in France.
For a fraction of a second after the restart, the stage did appear to be set. A ball dropped kindly out of the evening air, around 30 yards from Kepa's goal. There was no hesitation in Renato Sanches' mind. He struck it on the volley, with conviction, but his effort would only arrow straight down the goalkeeper's throat. As the cliche goes: either side and he would have scored.
Rui Jorge's tactics saw the teenager forced to plug the gaps in midfield, behind a front three that were hell-bent on causing problems for Spain's back four by pressing high. Rarely did he have the chance to stretch his legs, with his sole burst forward ended by a cynical tackle from Dani Ceballos. Against Serbia, he started on the bench. Against La Rojita he was withdrawn onto it.
For a tournament that may have been intended to take the pressure off the country's biggest hope, Portugal are set to exit in the group stages. During their biggest test, Renato Sanches was something of a passenger in the game, stuck in the halfway house between taking risks to stand out and being conservative to avoid critique.
After his Euro 2016 showing, he is a welcome passenger, one flustering and fumbling in his pocket, insisting that his ticket to the top is somewhere: he's just misplaced it for now.

Join our new commenting forum
Join thought-provoking conversations, follow other Independent readers and see their replies