Wojciech Szczesny insists he is a 'Juventus man' not an Arsenal one despite Tottenham celebrations
Szczesny couldn't hide his joy at getting one over his old rivals at the final whistle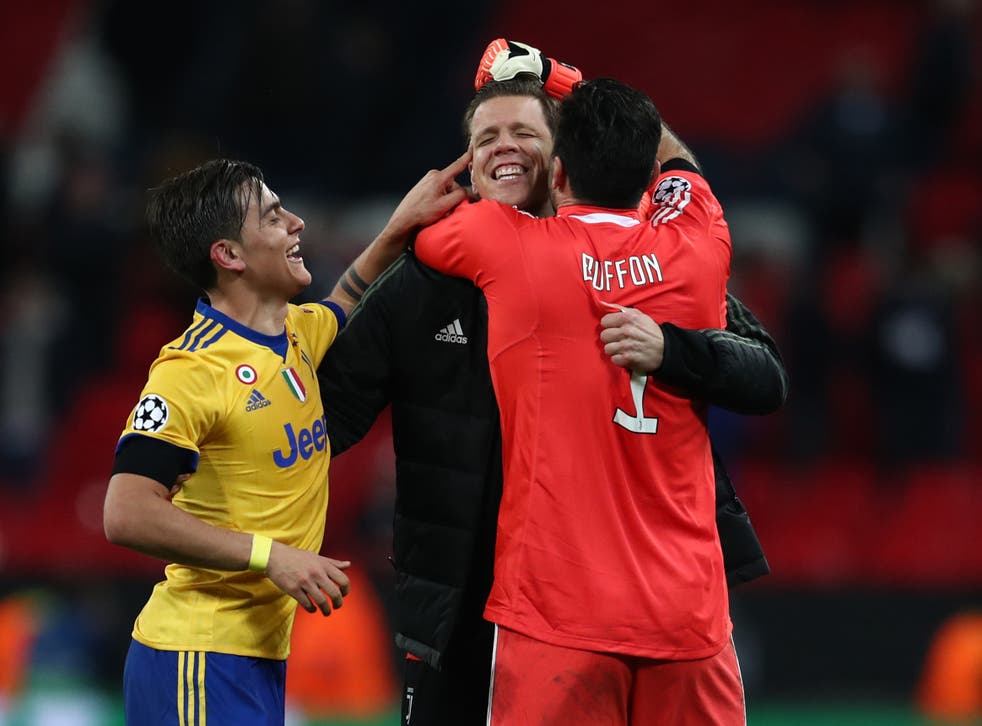 You would be forgiven for thinking the bright orange goalkeepers' shirt under Wojciech Szczesny's big coat was still the famous red of Arsenal given the way he celebrated Juventus' win over Tottenham Hotspur on Wednesday night.
In the aftermath of Spurs' 120-second meltdown which saw Juve snatch two quick goals to turn the tie on its head, the former Gunners No 1 was mocking the home fans – fans who so often derided him for playing for the wrong team in north London – with a 'chin up' gesture as they left the Champions League.
He also posted a picture of the triumphant now quarter-finalists celebrating in the changing rooms with the hashtag "#londonisred".
However, once he had calmed down, he managed to conceal his enjoyment that Spurs were the victims of Juventus' passage to the last eight a little better, although he did allow himself one more opportunity to bask in the win.
"Yeah, I enjoyed it a lot," Szczesny said. "There was a couple of fans, very vocal next to my bench who went missing after the 80th minute so yeah I enjoyed it plus winning at Wembley is always special.
"I enjoyed it more as a Juventus man because it was an important win. There's special emotions when you come to Wembley, I've not been here for such a long time so I really enjoyed it, yeah."
Giorgio Chiellini made reference after the game to Spurs' propensity to falter on the big stage when it really matters, saying: "Tottenham always miss something at the end".
However, Szczesny was kinder on Spurs and preferred to instead focus on the big-game experience of the players available to Juve, and insisted that his side deserved the win as they edged the only statistic that counts – goals scored.
Asked if Spurs could be considered 'bottle jobs', he said: "No, you need to get out there and show it on the pitch. We've got players who have won the World Cup, they've won six championships in a row and you see that makes a difference in the difficult situations. Where others crumble we manage to get out on top.
"Probably the Tottenham people would say that but we believe we deserved it. We sat through the difficult situations in the first half, managed not to concede more goals, stayed in the game over the 90 minutes and when we felt the right moment we took advantage of it.
"The only thing that makes a difference in football is who can score more goals and today we were on top."
Join our new commenting forum
Join thought-provoking conversations, follow other Independent readers and see their replies