Vincent Kompany: Manchester City captain out of Paris Saint-Germain Champions League quarter-final
The 30-year-old defender has been sidelined since suffering a calf injury in last month's 0-0 draw against Dynamo Kiev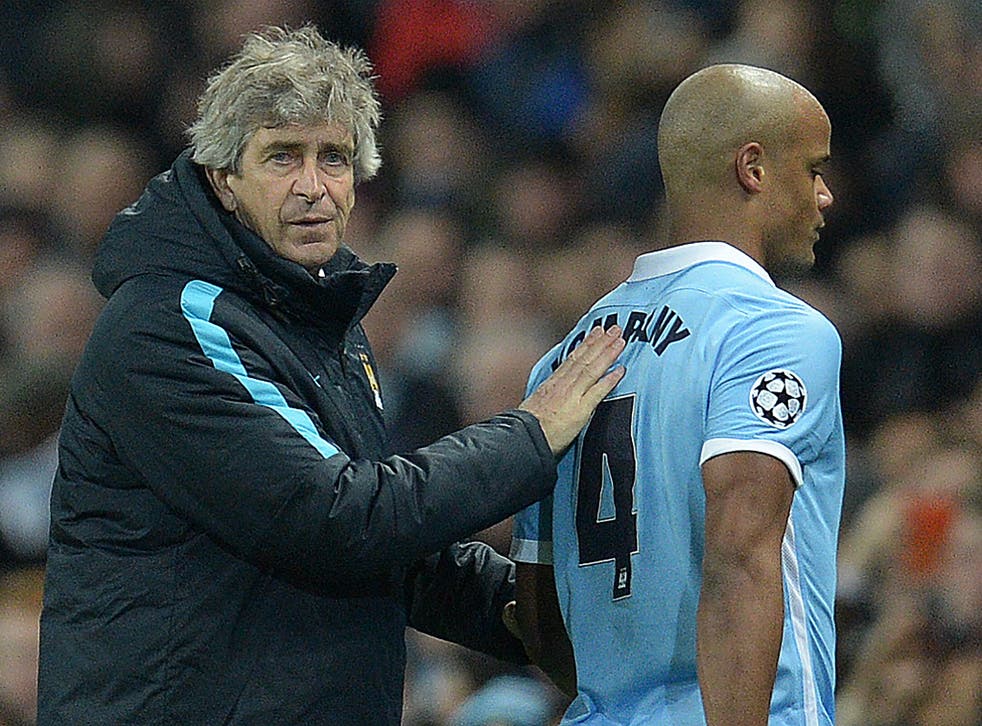 Vincent Kompany will miss Manchester City's clash with Paris Saint-Germain on Tuesday after being ruled out of the Champions League quarter-final second-leg by Manuel Pellegrini.
Kompany, the City captain, has been out of action since suffering a calf injury during the round of 16 second-leg tie against Dynamo Kiev a month ago.
The Belgian returned to training last week and appeared fully fit in open training on Monday morning, leading the warm-up jogging in front of the cameras.
But City manager Pellegrini insists that he is not prepared to gamble on the defender's fitness, leaving Nicolas Otamendi and Eliaquim Mangala to continue their partnership.
"In the squad list for tomorrow, there is no Samir Nasri because he is not eligible and Raheem Sterling continues [to recover from] injury, so he is not in the list," Pellegrini said. "And the last one is Vincent Kompany, who is not 100 percent. That is not possible [for him to play.]
"Nico [Otamendi] twist his ankle in the last game. He has some pain but it is not dangerous. He is ok.
"But of course we are confident because with this defence we played a lot of games here in the Premier League and in the Champions League and, if we are in this stage, it is because we have good defenders."
Despite the loss of Kompany, City full-back Bacary Sagna insists the club have the players to make up for his absence.
"Vincent is our captain," Sagna said. "We know he is a quality player and quality defender.
"He is a very important, but we have quality players also. Mangala has done very well in recent games. We have a good defence."
City go into the game holding the advantage of two away goals from last week's 2-2 first-leg draw, but Pellegrini claims City are not favourites ahead of the game.
"We start this stage against PSG, but I don't think one team can be favourites," Pellegrini said. "I continue thinking exactly the same.
"We have to play a tough game against a very good team. We try to win from the beginning in the first game and we do the same."
Join our new commenting forum
Join thought-provoking conversations, follow other Independent readers and see their replies