Will Real Madrid boss Jose Mourinho return to the Premier League? 'Naturally...'
The former Chelsea boss has been linked with a return to Stamford Bridge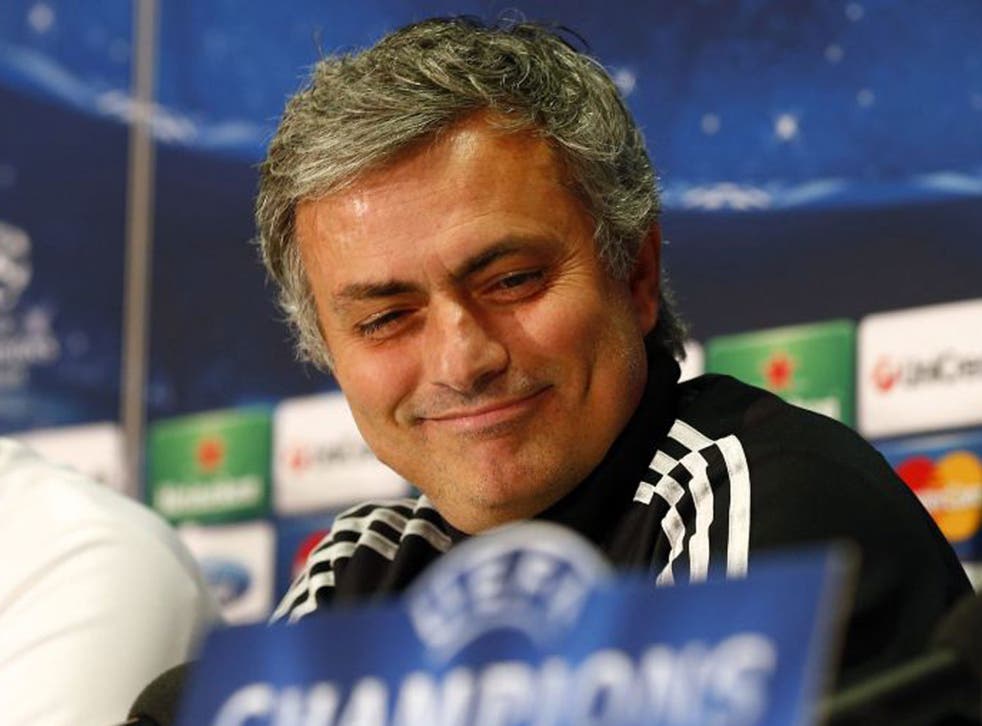 Jose Mourinho remains committed to Real Madrid this season, but the former Chelsea boss feels he will "naturally" return to manage in England one day.
The Portuguese coach is currently looking to take the Spanish side to Champions League glory, having knocked Manchester United out in the last round.
However, speculation continues to link the 50-year-old with a return to Stamford Bridge with interim first-team manager Rafael Benitez set to leave in the summer.
Mourinho left Stamford Bridge in 2007 following three-hugely successful seasons and retains a property in London.
His daughter is scheduled to take up a place on a course at Camberwell Art College in the next academic year, further fuelling speculation he is set to return to Chelsea, having now built up a good relationship with billionaire owner Roman Abramovich once again.
While accepting he often does little to defuse the media hype, Mourinho maintains for the short-term he has only one focus.
Speaking to Sky Sports News, Mourinho said: "There is a lot of talk. I think people have to understand I can be in London very often because we have a house here, we love it here, our daughter is coming to study in London.
"To be in London is a very normal thing for us. Every time I come, people start immediately to make the connections that I will return.
"I fuel it a little bit. I say every day I love it here, I had a fantastic time here, I will return one day, so to be fair I give a little bit contribute for that speculation.
"(However), at the end of the day I am in Madrid, I am very committed for the club for the rest of season.
"We are in the last eight of the Champions League. We have a (Spanish Cup) final to play against Atletico Madrid.
"People who know me, know that I am professional and at this moment I only think about my job in Real."
Mourinho, though, accepted he felt a return to the Barclays Premier League was inevitable.
"One day naturally I have to be back," he added.
"English football, to Chelsea, to another club...of course Chelsea is in my heart as Inter (Milan) is, one day I have to be back."
As well as the Chelsea job, Mourinho has also been linked with taking over from Sir Alex Ferguson at Old Trafford, or even replacing Roberto Mancini at Manchester City.
Mourinho, though, remained diplomatic when pressed as to whether he could be heading to the north-west - and even offered words of support for the current beleaguered Chelsea interim manager.
"I think Manchester (United) is Sir Alex's kingdom and I would love that job to be his job forever. Of course it cannot be forever, but for many, many more years," he said.
"In the other chair is Roberto with a contract, so I don't think there is a move over there and I hope everything goes well for everybody, even Benitez (at Chelsea).
"I hope it goes well for him and they finish the season very, very well and I wish for them as I wish for myself - to finish the season well."
PA
Join our new commenting forum
Join thought-provoking conversations, follow other Independent readers and see their replies