Wolfsburg manager soaked in beer during post-match conference
Following their 3-1 defeat of Borussia Dortmund in the German Cup final, players salute manager with "beer shower"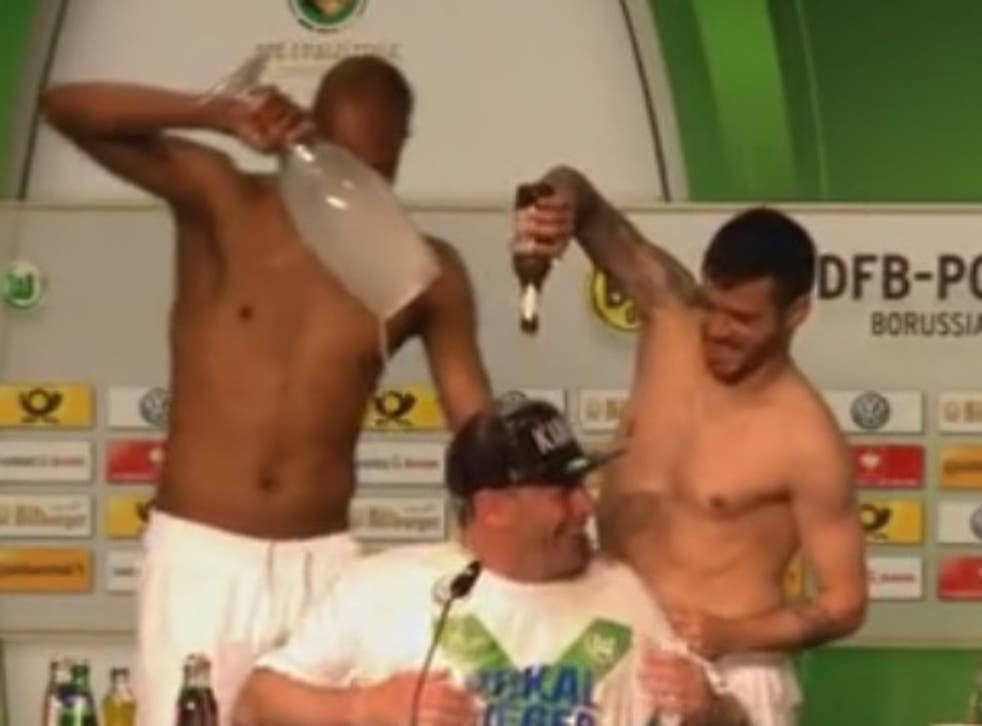 Wolfsburg's German Cup victory celebrations continued off the pitch with manager Dieter Hecking soaked in beer during his post-match conference.
Hecking seemed to appreciate the gesture; and it certainly won't backfire on the players like the soaking of then-Tottenham manager, Harry Redknapp, after the North London side secured a place in the Champions League in 2010. The main culprit, David Bentley was soon dropped by a furious Redknapp and shipped off on loan.
Wolfsburg's hard-fought victory spoiled Jürgen Klopp's farewell party in his last game as Dortmund manager. Despite seeing his side take an early lead, they conceded three goals in sixteen minutes and never looked like making a comeback.
Klopp leaves Dortmund with a growing reputation in world football after guiding the club to two Bundesliga titles, one German Cup and a Champions League final in his seven-year stint.
According to reports in Germany, Klopp is a contender to replace Brendan Rodgers at Liverpool.
Join our new commenting forum
Join thought-provoking conversations, follow other Independent readers and see their replies