Zinedine Zidane's unlikely rise embodies a Real grand illusion shared by millions, writes Chris McGrath
COMMENT: Mourinho to Ancelotti to Benitez to Zidane is a fabulously incoherent sequence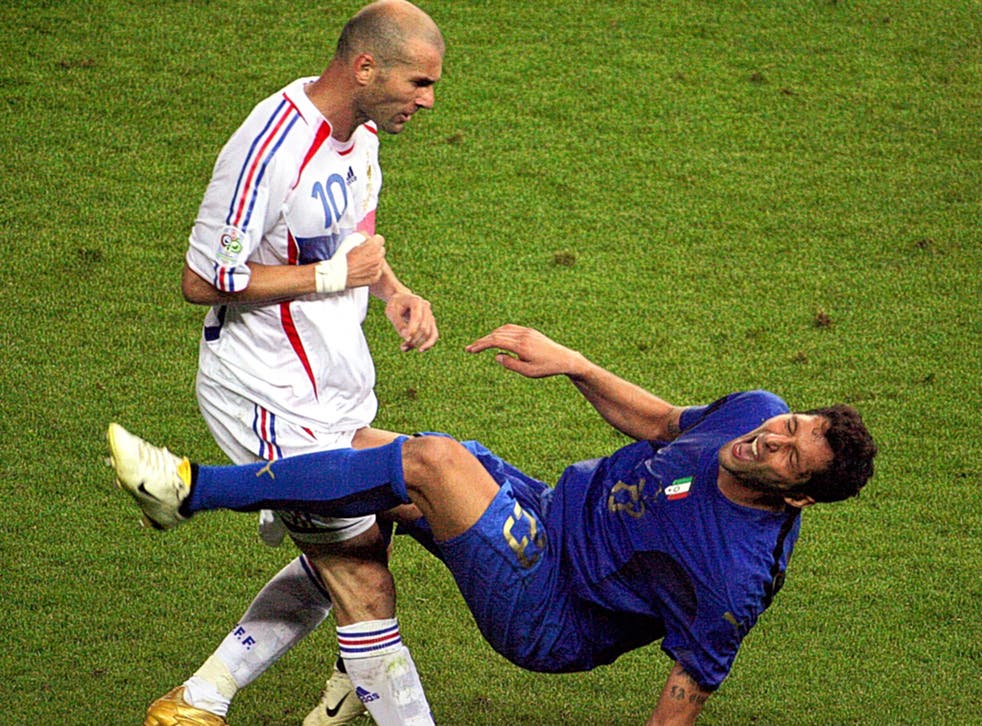 The double Z is a signature seared across modern football as though by the slashes of Zorro's rapier. Not that you would ever catch Don Diego de la Vega administering anything as ungentlemanly as a headbutt, even to the most low-born scoundrel. But then that is precisely why Zinedine Zidane might also be said to have a double identity: the football seraph who dislodged his own mask when getting himself sent off in a World Cup final. According to his coach at the time, he is both man and god. In the former guise, Raymond Domenech candidly assesses the new Real Madrid coach as "not a nice guy". In the latter, he can only wonder whether the myth of Zizou will survive the attentions of Florentino Perez – that perfect parody of the kind of villain, at once tyrannical and clumsy, routinely outwitted by Zorro.
It was the record fee for Zidane in 2001 that became the keynote of the galacticos revolution begun by Perez in his first stint as Real president. And it was the sacking of Vicente del Bosque, after winning La Liga and the Champions League twice apiece in less than four seasons, that in turn set the tone for his convulsive firing and hiring. Not that this especially set Perez apart – Fabio Capello, for instance, twice ejected by other presidents after a single season, despite winning La Liga.
Capello's offence was to dishonour a perceived obligation of cavalier football, which hardly augured well for the longevity of Rafa Benitez in the post. It might be argued, in fact, that Italian football has repaid its debt to Zidane – the Azzurri won the 2006 final, after his red card, in a shoot-out – by the transformation of Rafa's previous club, Napoli, into electrifying scudetto challengers under a 56-year-old former bank manager whose principal distinction, hitherto, had been promotion with Empoli. Quite how grateful Zidane will be, after being fast-tracked into the resulting vacancy, remains to be seen.
Zinedine Zidane's first day as Real Madrid manager

Show all 11
The theory goes that his intergalactic status will close the credibility gap implied in the sarcastic nickname, "Number 10", apparently muttered in the dressing room to ridicule Rafa's lack of playing pedigree. Zidane's own exiguous record as a coach is, perversely, thought less of an issue at Real Madrid than it might be at, say, Empoli. His job is not, like other coaches, to make the team greater than the sum of its parts by sophisticated variation of formations and so on. Half this side's parts should be more than equal to most situations. But even this modest degree of harmony has often proved beyond reach.
Zidane has found a teenage prodigy, Martin Odegaard, a sufficient challenge in cutting his teeth with the B team, and he protested only weeks ago that he was not yet ready to step up. Ottmar Hitzfeld, for one, views his appointment as "insane". Now Zizou must try to recall his time alongside Carlo Ancelotti, absurdly sacked last summer just a year after winning La Decima with a team, so snarling and peevish under Jose Mourinho, he had turned into the darlings of neutrals everywhere. Ancelotti! Perhaps unrivalled, in world football, as a coach whose avuncular comfort with superstar egos is matched by proven tactical excellence. The one certainty is that Mourinho to Ancelotti to Benitez to Zidane is a fabulously incoherent sequence of solutions to the same problem.
How apt, to English ears, is Zidane's use of the word ilusion in assessing the challenge ahead – though sooner intended, in Spanish, to denote eagerness, hope, anticipation, a dream. Yet it is important to celebrate his accession, however things play out now, as a valid consummation of the kind of ilusion shared by millions.
Never mind that Real Madrid is a basket case of a club. Never mind that total of 21 coaches in 20 years somewhat undermines the notion that his appointment represents a unique distinction. Zidane's rise should inspire every youngster, of any background. Granted the working-class origins of almost all footballers, stardom as a player almost invariably implies some fairly dramatic apotheosis. But this son of Berber immigrants emerged from poverty in La Castellane, a notoriously rough precinct of Marseille, to transcend the racial and religious divisions of a nation with more at stake than ever on his example. He did so as a man sensitive, modest, inscrutable and, of course, with a simmering rage. His unapologetic fidelity to his own nature extended to a refusal to repent of his idiotic response to the cheapest of wind-ups in a World Cup final. Marco Materazzi was hardly the first to cause him to boil over.
But if his past does not obviously qualify him as a coach, it has made him a very eligible icon. Yes, ZZ also denotes cartoon snoring. But even if many now expect the rudest of awakenings, then nor is ilusion always just a dream.
Join our new commenting forum
Join thought-provoking conversations, follow other Independent readers and see their replies