Being given too much too young has spoiled many of the Premier League's youth prospects, writes Danny Higginbotham
THE WEEKEND DOSSIER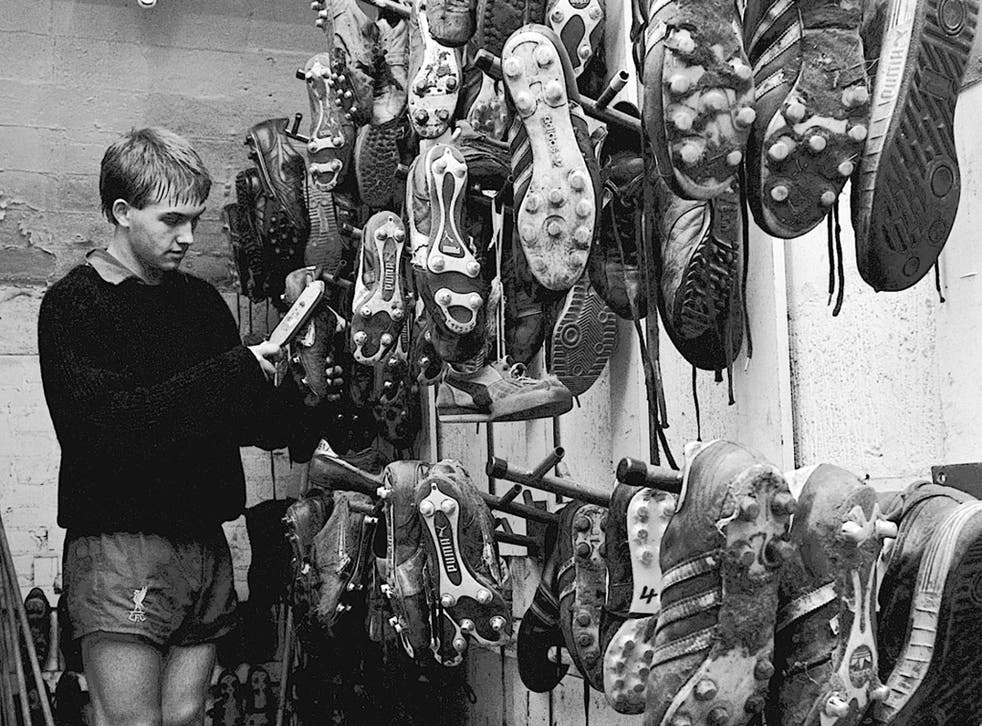 FA Cup fourth-round weekend means that Premier League managers will be under pressure again to pick youngsters. But from the top clubs few will, and for good reason. The young players we are producing are, for the most part, simply not good enough. And it is the fault of the clubs and their cultures.
Football is all about taking responsibility. It is about learning how to make decisions for yourself. The old apprentice system, which my generation of players came through in the 1990s, taught us this. We knew we had to work hard and learn from the senior players if we wanted to succeed in the game.
I fear that the modern generation are being let down by the system. Rather than blaming foreign players, who I learned a lot from, we need to ask why our youngsters are not good enough, why they are not making more of their opportunities. It is because we are giving them too much too young, removing their incentive to work hard and learn, breaking the bond between generations of players.
I learned so much from the responsibilities I had as an apprentice at Manchester United. I made the orange squash for the players and was anxious watching Peter Schmeichel take his first sip in case it was too weak or too strong. I had the privilege of cleaning the boots of Roy Keane and Brian McClair. I was so proud of it that I would tell all my mates. I would be pleased when the pitch was especially muddy because it meant that I could do an even better job. It meant the world to me.
If I had done a good job, the first-team players would be grateful, and we would be given a bit of cash – just £10 or £20 – at Christmas, and at the end of the season. If we had not done a good job we would know about it too.
This mattered, first, because it taught us apprentices – players like Wes Brown and Jonathan Greening – about the importance of responsibility. But it also mattered because it was a shared rite of passage between us and the senior pros, something that they had to do as teenagers for the generation of players before them. It gave them a way to identify with us, and something to talk about, a bond between their generation and ours.
That does not happen in football any more. That old bond is broken. In my final season at Stoke City I asked which youngsters would be cleaning our boots. I was told that we had to go up to a youngster, ask them and tell him how much we would be paying. We said no, and decided to pay the kit man to do it instead.
The fact is that young players today do not need to do that sort of thing. When I was an apprentice at United I was paid £40 per week. When I played for the A and B teams we got a £4 win bonus and £2 if we drew. That was only 20 years ago.
Teenage players at top clubs can now hope to earn £20,000 per week before they've even made themselves noticed in the first team. That means that they no longer need to do the menial jobs we used to. The only thing separating them from the seniors is the fact that they're not in the team. While in a financial sense it brings them closer to the first-teamers, in reality it pushes them further away.
First-teamers who had to clean boots in their day cannot relate to youngsters who do not need that kind of work. Youngsters on £20,000 per week cannot relate to seniors who once scraped money together as apprentices. Money is no basis for common ground. How many footballers are friends with City bankers just because they earn well clear of six figures? Shared experiences, shared rituals, the same rites of passage into the squad, these are the bonds that have been broken.
What this means is that modern youngsters are less willing to learn from seniors than we were in our day. I learned so much from Keane, McClair, Steve Bruce, Gary Pallister and the rest because I was a sponge willing to take everything on board. Modern players don't feel like they have as much to learn, because of what they earn. We were taught that if you worked hard, you would be successful and the money would follow. Modern youngsters get the money first, so why bother with the hard work?
The academies that continue to produce young players strong enough to take their chances, such as Southampton, are those based on more "old-school" values.
This is why the Under-21 League is such poor preparation for youngsters. It is a million miles away from competitive football, or even from the old reserve league where I learned so much from players like David May and Jesper Blomqvist. There are no leaders and no talkers, because the players have never had to take any responsibility. All teams play the same way – you attack, we attack – and the only way to tell them apart is by the colour of the kits. There is so little leadership on the pitch that you almost expect the players to roll down their socks, call their agent and ask him what to do next.
That is why the best youngster of his generation is Dele Alli, who grew up away from the Under-21 Leagues but in League One, playing competitive football against men. No big-money deal at 17, no fancy car, just a scrap on the pitch with grown men. That is where he learned about responsibility. No wonder he is now playing for Tottenham and England.
If clubs want to produce good youngsters again, they need to change their cultures. That means stopping throwing money at teenagers who have never played senior football. I believe the authorities should introduce a salary cap for youngsters, so their deals are far more incentivised. They should get a basic wage, with a bonus for their first time in the squad, another for their debut, another for their 10th start, and so on.
If we did that youngsters might have a reason to work harder, they might start taking responsibility, they might start learning from the senior players again. Even if they are not cleaning the boots, they will have that shared experience with the seniors that this generation lacks.
This might sound harsh but it is the sad reality of this generation. It is easy and wrong to blame foreigners for our youngsters not getting the chances. If they were good enough they would play. Look at how few youngsters released by Premier League clubs after their first professional deal get taken on by other top-flight teams. It hardly ever happens. Most of them have to drop down the divisions. This is why so few youngsters will feature today, and the top clubs only have themselves to blame.
Appleton's well-drilled U's can upset Rovers apple cart
One lad I remember from United, although he was a few years older than me, is Michael Appleton, and if I was looking for an FA Cup upset this weekend it would be from his excellent Oxford United side, who are hosting Blackburn Rovers. Michael has got them playing with real freedom and their movement makes them a joy to watch. There is a lot of talk about Kemar Roofe and John Lundstram, but their team is built on partnerships all over the pitch now that Michael has got the players to operate 4-4-2. This is the first time Michael has had the chance to get a proper pre-season with his players and build something – and it really shows.
Join our new commenting forum
Join thought-provoking conversations, follow other Independent readers and see their replies