FA ban Aston Villa flag for the FA Cup final because it contains a reference to Arsenal
Fans have signed a petition to overturn decision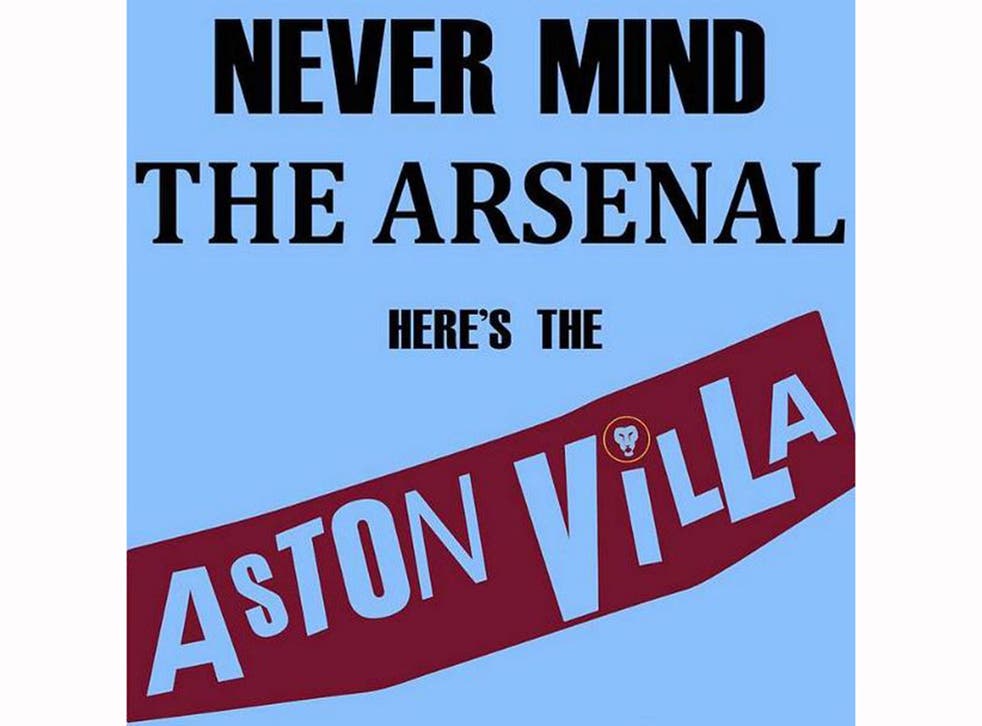 Aston Villa fans have launched a protest against the FA and Wembley's decision to ban them from unfurling a huge flag at the FA Cup final, because it contains a reference to Arsenal.
Over 200 supporters had contributed £3,000 for the giant flag, which references the Sex Pistols' legendary 1977 album cover. The flag had passed all of the stadium's healthy and safety requirements but fans will not be allowed to unfurl it because of its reference to the opposition.
Now over 750 supporters have signed a petition started by supporters group My Old Man Said, calling for the FA to allow them to take the flag into Wembley.
The authors of the petition said: "While there's a slight edge of humour there, it's not disrespectful in the slightest to Arsenal fans, as the intention behind the flag was to announce to the world with some bravado that Villa are back!
Arsenal exits: Players out of contract or reportedly set to be sold this summer

Show all 9
"Football fans have now become nothing more than the controlled atmosphere decoration to help sell the TV product."
The Villa followers have gained support from across the footballing spectrum, with a joint statement from Arsenal fan groups including The Arsenal Supporters' Trust and The Gooner Fanzine, saying: "We are flattered that the Villa fans consider us worthy of being included on their banner and see absolutely no reason why Arsenal fans should consider it anything other than what it is, a well designed idea with no intention to cause any offence or incite bad feeling between the fans.
"In the true spirit of football, we urge the FA to see sense and look forward to the Villa fans unveiling their banner at the final."
The petition has also gained support from the Football Supporters' Federation, who said: "It isn't offensive, isn't discriminatory nor is it inflammatory. This banner should be allowed into Wembley."
The federation has also called for clubs across the country to take collective action to support fans of Aston Villa and Arsenal who wish to attend the Wembley final.
Join our new commenting forum
Join thought-provoking conversations, follow other Independent readers and see their replies