Fabrice Muamba: Adopted son who thrived in the face of adversity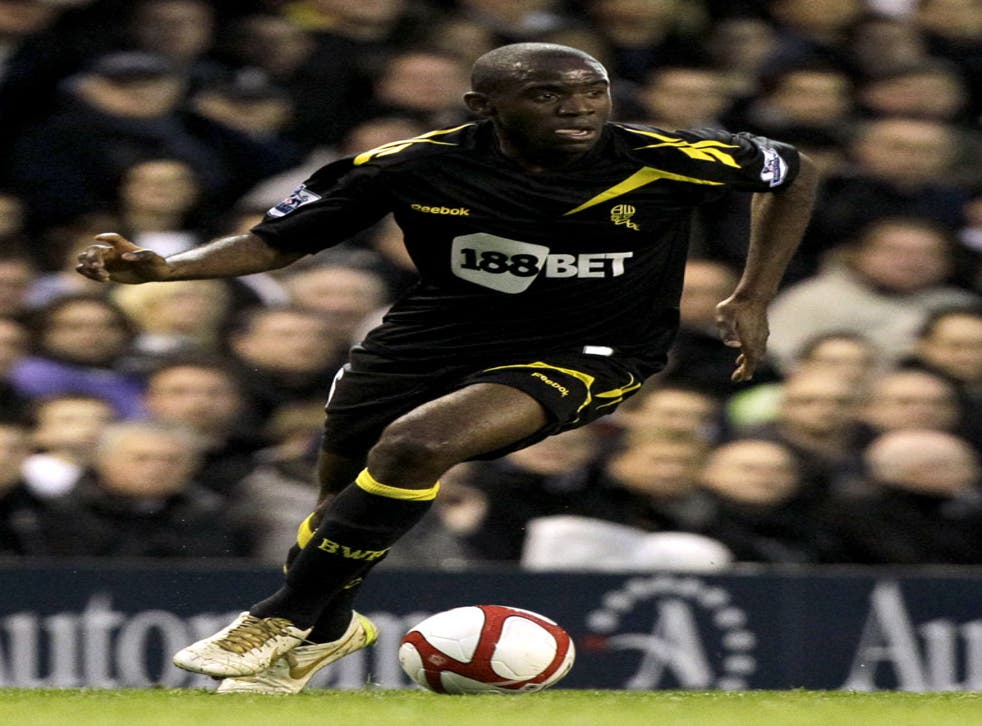 One freezing day in 1999, an 11-year-old boy arrived at Heathrow Airport from Zaire (now the Democratic Republic of Congo) speaking no English but just grateful to know he was about to be reunited with his father after five years.
That father, Marcel, was a political refugee who had fallen foul of the regime but been granted asylum to remain permanently and have his family join him. Fabrice Muamba's story became a remarkable testament to dedication and determination. At school in Walthamstow, east London, he had an excellent education to A level standard.
But his passion was football and he was sufficiently talented to join Arsenal's academy at Hale End. Qualified to represent any of the home nations he chose England and moved through all the age groups from Under-16 to Under-21, for whom he played under Stuart Pearce. He settled to become a defensive midfield player adept at breaking up play but skilful enough to pick a pass as well. Unable to tie down a first-team place at Arsenal – playing only two League Cup games – he joined Birmingham City and then moved to Bolton after the Midlands club were relegated.
In an interview while at the European Under-21 Championship in Denmark last summer, he revealed how he feared kidnapping or even death if he went back to the DRC but had considered trying to enter the country secretly. "Because of my family situation back home, it is quite difficult for me to go back," he said. "They would probably see me as an easy target, to get rid of me. I have to do it secretly, go back via another country. I have got family there but they have had to change their identity. All of them did in order to be safe. Dad was involved in the political situation but he had to move away to be safe."
An uncle later became one of many casualties in a conflict that claimed more lives than any other since the Second World War. At his London school Muamba could have become a target of a different sort but he earned respect for his football abilities in attempting to emulate his hero, Patrick Vieira. Because of the warm reception in London, he was to represent England despite a number of invitations from DR Congo.
"This is my adopted country. People have helped me, welcomed me with open arms and given me this opportunity," he said. "I'm earning a more than decent living and leading a comfortable life. I'm very appreciative of that. I just think about how far I have come. English people have helped me and I feel part of it."
He is a committed Christian and, after A levels in maths and French, is studying accountancy. "What I have experienced, this is what keeps me going and gets me out of whatever difficulty I face. When I look back on the journey, I can see how lucky I am. I'm not the most talented footballer but I know what I can do and what I need to do to stay where I am."
Not suprisingly those qualities have made him popular with team-mates and fans.
Join our new commenting forum
Join thought-provoking conversations, follow other Independent readers and see their replies