'God helped Arsenal': Andrei Arshavin credits divine intervention for incredible comeback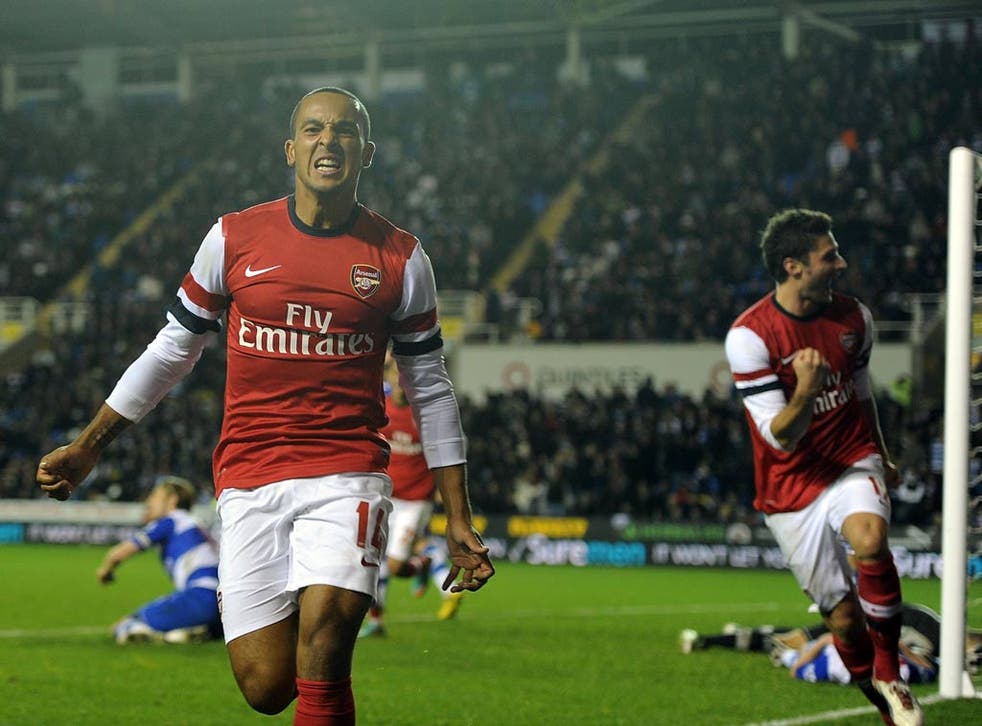 Arsenal completed one of the most remarkable comebacks in football last night when they recovered from 4-0 down against Reading to win 7-5.
The complete shift in the match has been difficult to explain - the Arsenal that conceded four first-half goals were not the same one that came back to defy logic. Andrei Arshavin has offered up one idea - that it was divine intervention.
The forward, who weighed in with three assists, told Arsenal Player: "I did not think about when we had to equalise, I just felt that if we had the chance and God will help us, we will make a draw!"
The Russian went on: "He helped us and that's why we scored in the last minute.
"I have lost twice 7-1, once I lost 8-3 and once I won 9-3 and now 7-5.
"But this game was one I will remember always because it was from 4-0 down.
"I don't think anyone here believed that we could come back. But we did it and we deserved to win.
"We showed spirit because you cannot come back from 4-0 down if you don't have spirit."
Olivier Giroud, who scored Arsenal's second goal after Theo Walcott had begun the comeback, put the remarkable recovery down to more logical reasons.
"It's the first time in my career I've played in a game like that," the 26-year-old Frenchman said.
"To be losing 4-0, we were in a very difficult position, but Theo's goal just before half-time made us trust ourselves
"It was important to start well again in the second half, to trust ourselves and stay confident, play through their lines and keep going.
"I tried to do what I could for the team when I came on."
Giroud, a summer signing from Montpellier, caused much amusement when he threw his shirt into the crowd at the end of 90 minutes before frantically asking for it back after being told there was extra-time to be played.
"I thought that in cup games when you drew, there was a replay. Someone told me that!
"Luckily, I was able to get the shirt back OK - the fan gave it back to me quickly so I could start the game again.
"But after the game, I threw the shirt back into the crowd again after that."
From 4-4 at full-time, Arsenal went on to win 7-5 in injury time to ensure they will be in the hat for this evening's quarter-final draw.
Join our new commenting forum
Join thought-provoking conversations, follow other Independent readers and see their replies