Leeds and Chelsea 'have a little bit of history' says Roberto Di Matteo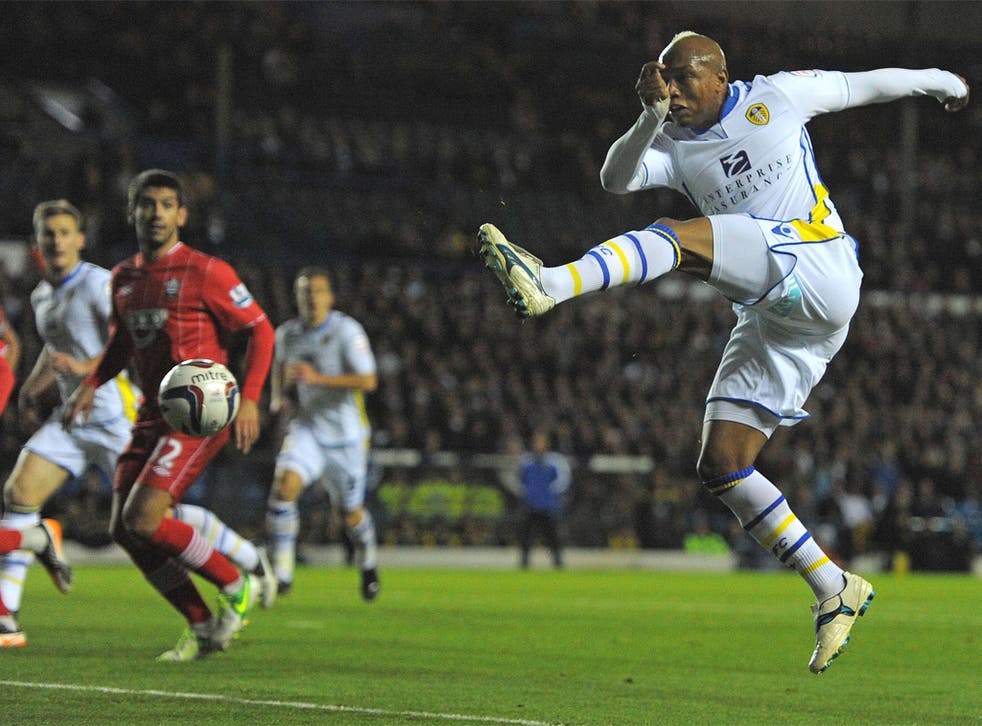 Roberto Di Matteo refused to be drawn on Neil Warnock's scathing attack on Chelsea's handling of the Mark Clattenburg affair after seeing his side drawn against Leeds in the Capital One Cup quarter-finals.
In what was the latest twist to befall English football in the current climate of race rows, the European champions were handed a trip to their old foes barely 24 hours after Leeds boss Warnock accused them of trying to "kill" referee Clattenburg.
Chelsea were drawn away at QPR in the fourth round of the FA Cup last season at the height of the John Terry scandal, while Liverpool were also paired with Manchester United following the Luis Suarez race case.
Blues boss Di Matteo insisted he was unaware of Warnock's criticism over Chelsea's allegations that Clattenburg used "inappropriate language" towards John Obi Mikel, something the referee is understood to categorically deny.
The Italian refused to comment when informed of it but did acknowledge the two clubs had "history".
"Leeds and Chelsea, they have a little bit of history there," said the former Blues midfielder after last night's epic 5-4 fourth-round win over Manchester United.
"I remember, as a player, playing against them, too.
"So, it'll be an interesting game for us to go and play at Leeds."
There is no love lost between the two clubs, the bitterness stretching all the way back to Chelsea's success in the 1970 FA Cup final.
More ill feeling has followed since but they have not met since Leeds were relegated from the Premier League in 2004.
Di Matteo did admit he was looking forward to a reunion with Leeds chairman Ken Bates, who signed him as a player when in charge at Chelsea.
"We had a very successful time together here at the club, and he's always been very good to me, him and his wife," Di Matteo said. "So, I have good memories."
Di Matteo also recalled pitting his wits against Warnock while in charge at West Brom.
"He's got his style of football and he has to be respected," he said.
"So, I think we'll have plenty of time to think about that game. It's going to be in December."
Di Matteo's more immediate concern today was ensuring his players shook off the effects of last night's sensational extra-time triumph, something he admitted may have taken its toll.
The Italian was missing key men through injury and suspension, including Ashley Cole, who has an ankle problem and is in a race against time to be fit for this weekend's Barclays Premier League trip to Swansea.
Di Matteo said: "Hopefully, he'll be okay for Saturday. But I can't say yet."
Capital One Cup quarter-final draw:
Leeds v Chelsea
Swansea v Middlesbrough
Norwich v Aston Villa
Bradford v Arsenal
PA
Join our new commenting forum
Join thought-provoking conversations, follow other Independent readers and see their replies