Luis Suarez penalty claim: Howard Webb should never referee a Liverpool game again, says John Aldridge
The official waved away what looked a clear penalty for Liverpool in their FA Cup defeat to Arsenal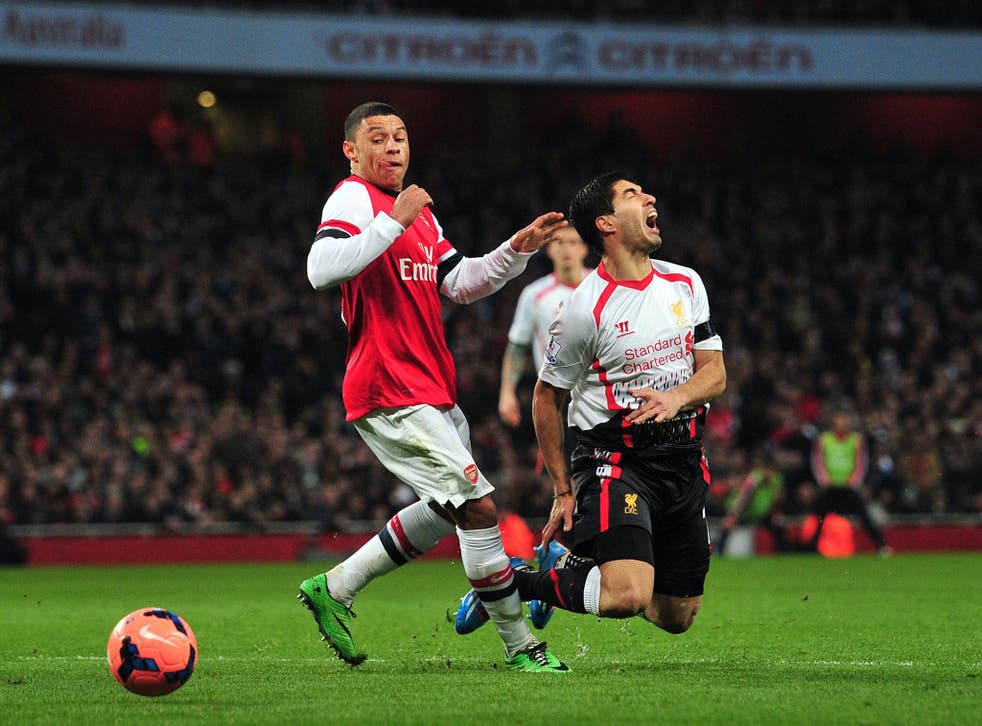 It would seem that some associated with Liverpool are still seething over Howard Webb's decision to wave away what appeared a clear penalty for Luis Suarez in the FA Cup game against Arsenal.
With the game at 2-1, Suarez was tripped inside the box by Alex Oxlade-Chamberlain and looked set to win his side a second penalty at the Emirates.
However, the 2010 World Cup final referee waved the pleas away and the game remained at 2-1, meaning Arsenal progressed to the quarter-finals.
Webb's decision has been widely criticised, with former referee Mike Halsey suggesting the official may be in need of a rest.
However, John Aldridge says Webb should take a permanent rest, at least from officiating Liverpool games.
Writing in the Liverpool Echo, the former Reds player said Howard "cost us" and pointed out a mistake by Webb in Liverpool's 2-1 defeat to Chelsea earlier in the season.
"I was still angry about Howard Webb's woeful decisions from the Chelsea game in December.
"I was still furious that he didn't award a penalty when Luis Suarez was brought down in the area – and seething that he failed to send Samuel Eto'o off for a career-threatening tackle on Jordan Henderson.
"So the events of Sunday afternoon at the Emirates Stadium left me raging.
"Webb gets too many big decisions wrong.
"How many of these wrong decisions does Webb have to make before action is taken?"
Liverpool: The latest match pictures

Show all 50
Aldridge then went on to make the suggestion that Webb not be given Liverpool games in future.
"For a start, he should never referee a Liverpool game ever again.
"The Reds can go back in the archives and use a long list of games to help state their case.
"When he refs us, we do not get the big, big decisions and with Liverpool chasing at least the top four, we must hope he does not officiate our games between now and the end of the season.
"Howard Webb costs us. Plain and simple."
Join our new commenting forum
Join thought-provoking conversations, follow other Independent readers and see their replies