Manchester City 4 Watford 2: Stevan Jovetic return helps quadruple dream after City's great FA Cup escape
Pellegrini believes that a fully-fit Jovetic could be a weapon as important perhaps, in the months ahead, as Aguero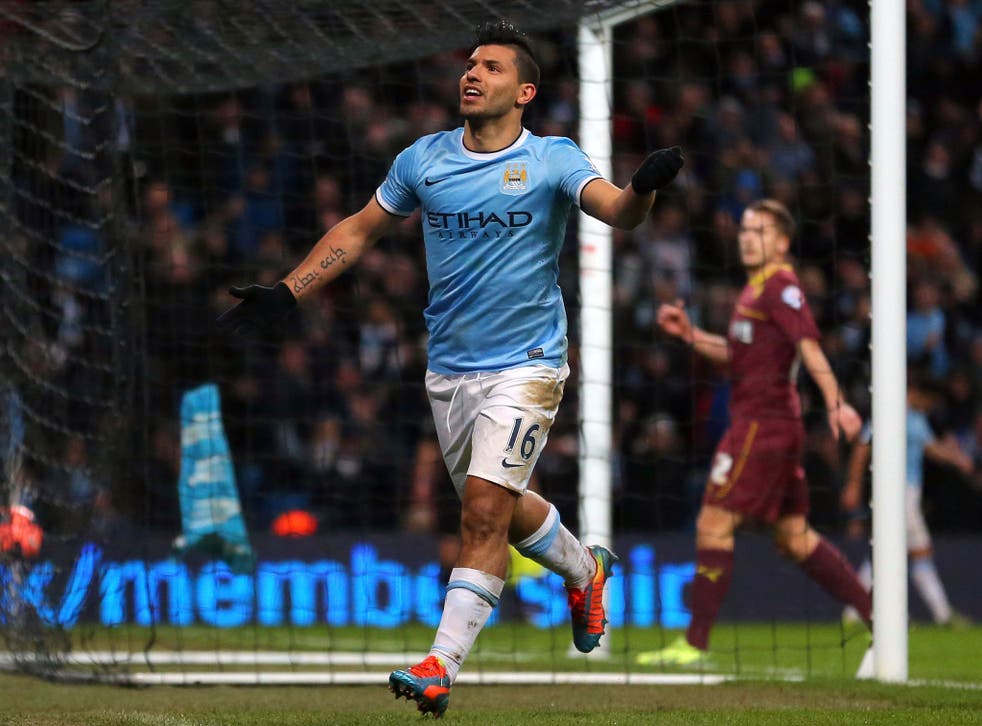 Even amid the chaos that took hold for a while after Manuel Pellegrini had glimpsed the prospect of his quadruple trophy bid being fatally ambushed, of all things, by a giant-killing in the FA Cup, there was a moment of reassurance for the Manchester City coach.
It came with the sight of Stevan Jovetic, a player signed on the same day and for a similar fee last summer as Alvaro Negredo but of whom little has been seen because of injury, stepping off the substitutes' bench for the second time in five days in the dramatic 4-2 win over Watford to negotiate another 35 minutes on the road to rehabilitation
Faced with a workload that will stretch even a squad as well stocked as City's, Pellegrini believes that a fully-fit Jovetic, whose season began late and was curtailed in October, could be a weapon as important perhaps, in the months ahead, as Sergio Aguero.
"Jovetic is a mix," Pellegrini said. "He's a midfielder and he played a lot of games for Fiorentina behind the striker or on the left wing. He can replace Samir Nasri or Aguero and that is very important for the team."
That might be hard to imagine after Aguero's hat-trick, supplemented by Aleksandar Kolarov, overturned Watford's brave attempt to produce a fourth-round shock, giving the Argentine the extraordinary record of 25 goals from 24 appearances so far this season. But Jovetic, who came to be spoken of in the same breath as Roberto Baggio in his five years with Fiorentina, has his sights aimed that high.
"It has been so difficult," he said. "I got one injury, and then another. But now finally I feel good and I am ready to show everyone what kind of player I am.
"It will be hard to get into the team because everyone is playing so well and scoring so many goals. But we have a lot of games and I hope to get my chance.
"I know I can do so many good things for this club," Jovetic added. "I hope I will show that in the next four months. I know my value and the fans will love me."
Watford – 15th in the Championship – stunned City by scoring twice in the first 30 minutes through Fernando Forestieri and Troy Deeney. After half-time changes, in personnel and intensity, the home side drew level with 11 minutes remaining after Aguero scored twice, going ahead on 87 minutes when Watford keeper Jonathan Bond fumbled Kolarov's shot and stretching their advantage as Aguero completed his hat-trick in stoppage time.
Unsurprisingly, Pellegrini's mood put his customary composure under strain. "What happened was a lesson to the squad," he said. "But it will happen every year in cup games because the players don't believe it will be so difficult. In the first half we did not give 100 per cent and that's impossible in football these days."
Join our new commenting forum
Join thought-provoking conversations, follow other Independent readers and see their replies