EFL Cup final: Southampton's James Ward-Prowse relishing challenge to fell Manchester United's stars
The youngster remains confident that his side are ready for the challenge posed by Jose Mourinho's men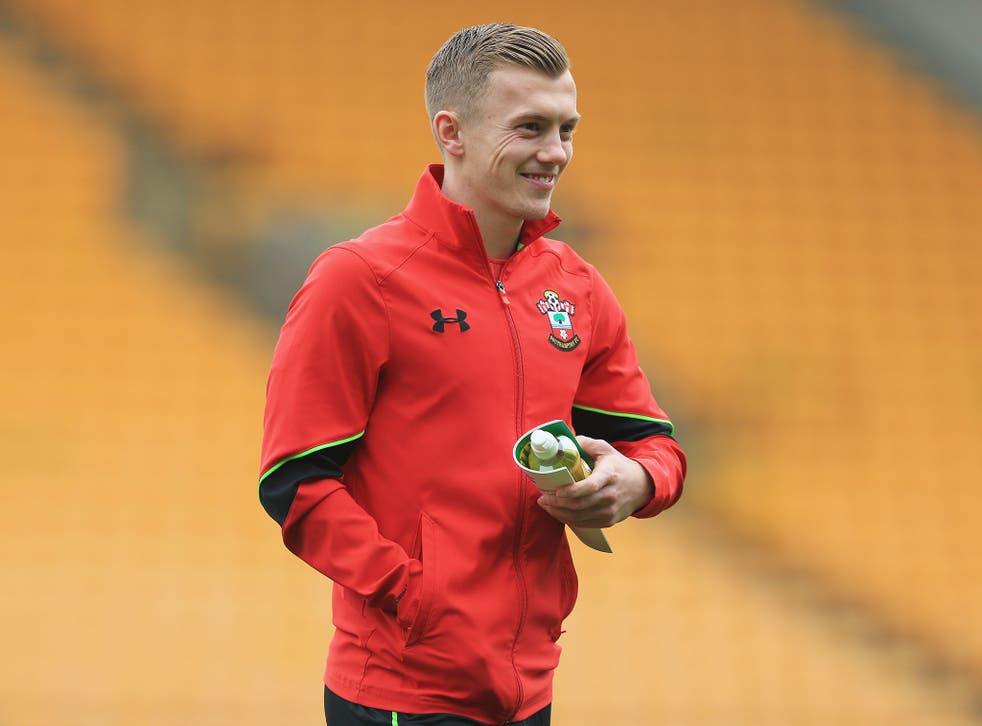 James Ward-Prowse has insisted he is relishing Sunday's EFL Cup final and is not daunted by competing against Manchester United's fleet of stars.
The 22-year-old has likened the final to any other game this season, with Southampton already overcoming an away trip to the Emirates and a two-legged affair with Jürgen Klopp's Liverpool to reach the final.
The Saints' cup run has very much been founded on their impenetrable defence and Ward-Prowse has emphasised the importance of this record.
Despite being without Virgil van Dijk, who played a pivotal role in Southampton's journey to the final, the youngster remains confident that his side are ready for United.
"It's been a great cup run and obviously not to concede a goal throughout the competition has been great in terms of the defensive stability," he said. "It is a great record to have, one of our principles is to base [our play] off clean sheets to make sure we're defensively strong because we've got a very good attacking force who can create chances and score goals.
"Obviously, Virgil has been a big part of that and won't be available for Sunday but Jack [Stephens] has come in and done a great job and I'm sure he'll be ready for Sunday."
While the Saints will be marked as underdogs against United, Ward-Prowse has brushed that aside and believes there is no reason why Southampton can't emerge victorious at Wembley.
"For us we obviously know we are going to play a tough team in the final because all the good teams get there but we've been underdogs throughout the competition against Arsenal and Liverpool as well," he said.
"But that doesn't mean anything to us, we're just focused on ourselves and making sure that we're right so whoever the opposition is whether it's Man United or anyone else we're focused on us and making sure that we can do what we can to win the game.
"I think we can beat any team on our day and for us if we can go and do the job we know we can then there's no reason why we can't win it."
And how does he feel about United's £89m summer signing Paul Pogba? Despite averring to the Frenchman's obvious class and with the midfielder pair set to go head-to-head in Sunday's clash, Southampton's 22-year-old has insisted it's an occasion he's looking forward to.
"He is obviously a top-quality player, that's the reason why Man United paid the money they did," he admitted. "[But] it's an exciting prospect not only for me but for all of us to come up against those sorts of players, we want to be playing at the top level and against top players so it will be an exciting game."
"Obviously, there's going to be individuals who can produce moments of brilliance but we believe we have got a team of 18 [who] can make an impact and help us win the game."
Join our new commenting forum
Join thought-provoking conversations, follow other Independent readers and see their replies